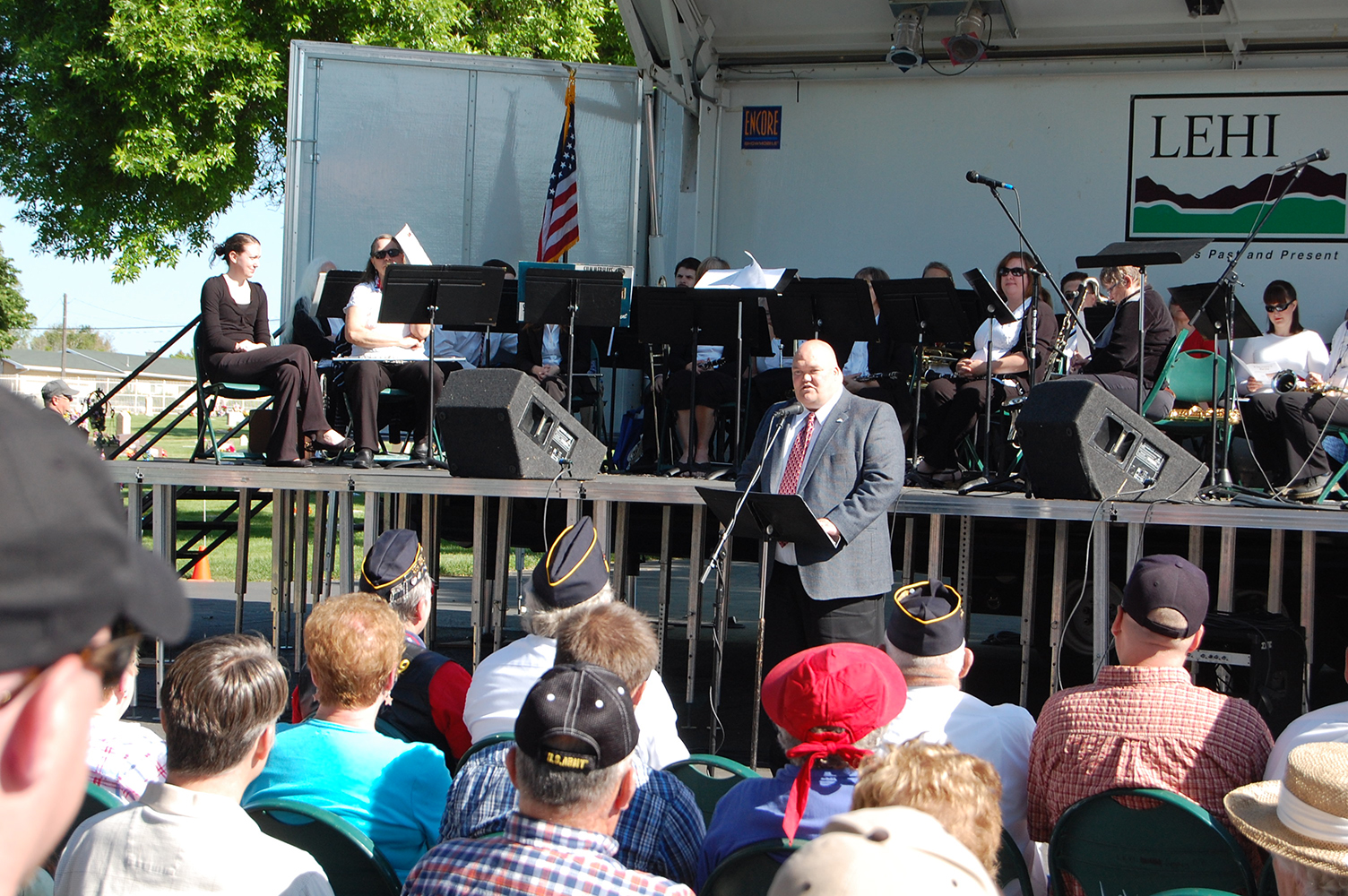 LEHI CITY CEMETERY, LEHI—The honor guard's first shot startled the crowd. The second shot echoed over the first. The third volley concluded the Lehi Memorial Day Service program held the morning of May 30, 2016.
An estimated 200 residents attended or participated in the annual event, which included musical numbers, speakers and military display. Lehi Resident and Military Honor Guard Member Keith Hall who served in the military for nearly three decades, including Desert Storm, and retired from the U.S. Air Force, appreciated the event. "I think it's nice to remember those who willingly gave their lives for our freedoms we have today," said Hall, who with the other Honor Guard members, picked up the used ammo casings, then handed them to eagerly awaiting children.
From white-gloved hands of an older generation to the younger kids, smiles completed the exchange of the rare and special memento. "I think today was a fantastic day and everyone who participated did a wonderful job," said Lehi City Councilman Chris Condie, who spoke as part of the program. Based upon the attendance, he concluded that Lehi residents are truly patriotic. "We love our country. We love what our forefathers were inspired to do. I am so grateful to our Veterans and grateful to those who have served this country and that serve our country this day," Condie said.