87 Year Old Graduates from LHS with Great Granddaughter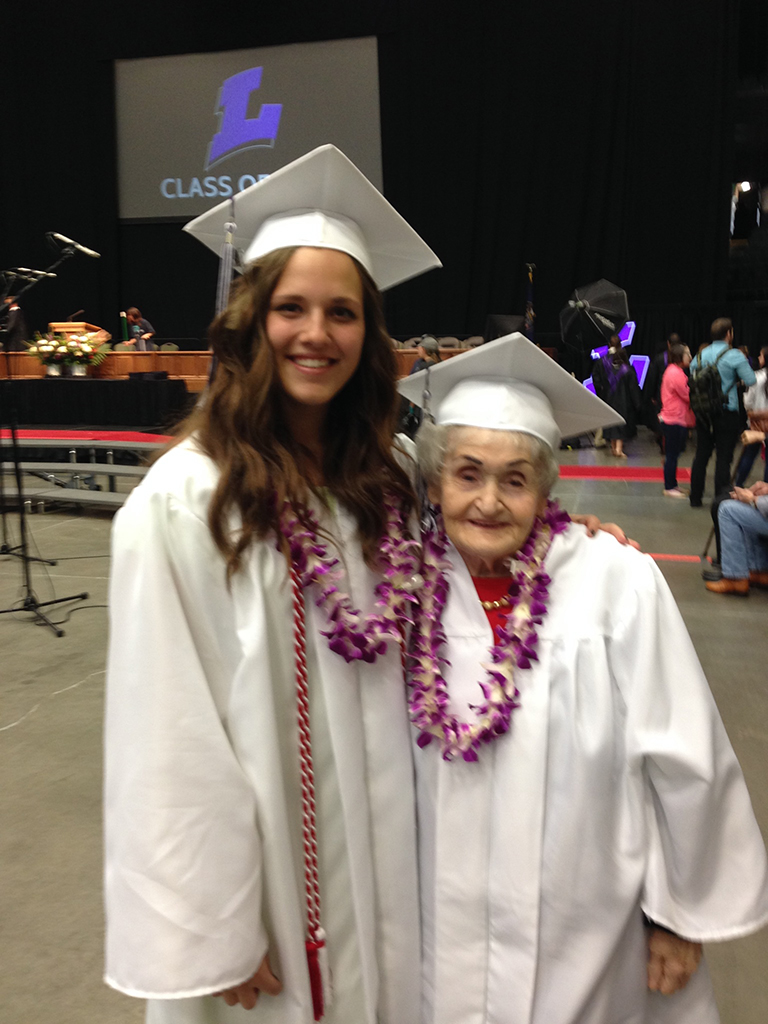 The capacity crowd stood and cheered as Rolleen Taysom received her 2016 Lehi High School diploma from school board member, Scott Carlson. With her great granddaughter Shea Spencer by her side, she fulfilled a dream that had been delayed 70 years.
Rolleen lived in Beaver, Utah during her youth and was forced to leave school, as was common during the difficult years of the depression, to help support her family. She married Newell Taysom and moved to American Fork where the couple owned and operated a successful tire business in Orem.  During a family dinner, she commented to Shea that her one regret in life was not getting her high school diploma. Shea immediately said, "We will help you get your diploma." Shea's brother also promised to take her to the prom.
Rolleen's transcripts were sent for and evaluated, using today's standard graduation requirements. It was discovered she was not that far from having the required credits. After a conversation with Alpine School District Superintendent, Sam Jarman, permission was granted for her to receive her diploma.
Feeling somewhat shy and timid in front of the capacity crowd, Rolleen beamed and waved as the crowd erupted in applause and whistles. No doubt, this was a highlight of graduation services for the Lehi graduates and their families.