Lehi Citizens Shine in Ogden Marathon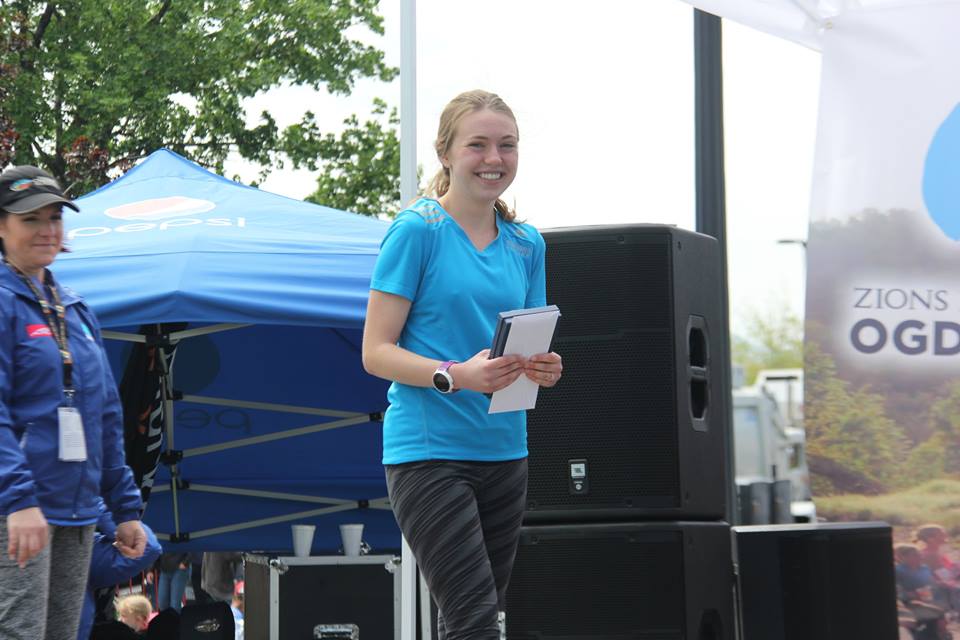 Three Lehi citizens had amazing finishes in the Ogden Marathon on Sat. May 21, 2016. Emily Allen Barrett finished 1st in the Women's Division. Nathan Allen finished 5th in the Men's division in his 1st marathon ever! Also, Lehi's Mary Allen finished with a personal record in her second Ogden marathon.
"I'm very proud of my family runners today who finished the Ogden Marathon in terrible conditions. They toughed out cold, pelting rain and strong headwinds most of the way. Emily outlasted some very good runners to be the first woman to cross the finish line and win some nice prize money. Nathan, running his first marathon, ran a blistering 2:49:46 and took 5th overall. Mary also got it done and beat her 1st marathon time. Great job," Bill Allen posted.
Emily Barrett, a student at BYU, was the first-place winner in the women's division of the marathon with a time of 2:55:39; she took 10th overall. Barrett participated in the race with her brother and mother. Her father is a former half-marathoner, so running is in their blood. Emily said this was her first Ogden Marathon, but she had run one before in St. George.
According to the Ogden Standard Examiner, Barret recalled, "The wind was almost blowing me off the road. It was fine the first four or five miles, then it started getting insanely windy and rainy," Barrett said. "It was really crazy, but once I got past the (Pineview) dam, it wasn't so bad. My time was off my best by about eight minutes, but with the weather, time is not as important. It just becomes about the competition."
Congratulations to all of the runners that participated and represented Lehi so well!