Lehi's Roxie Russon Reaches 100 Year Milestone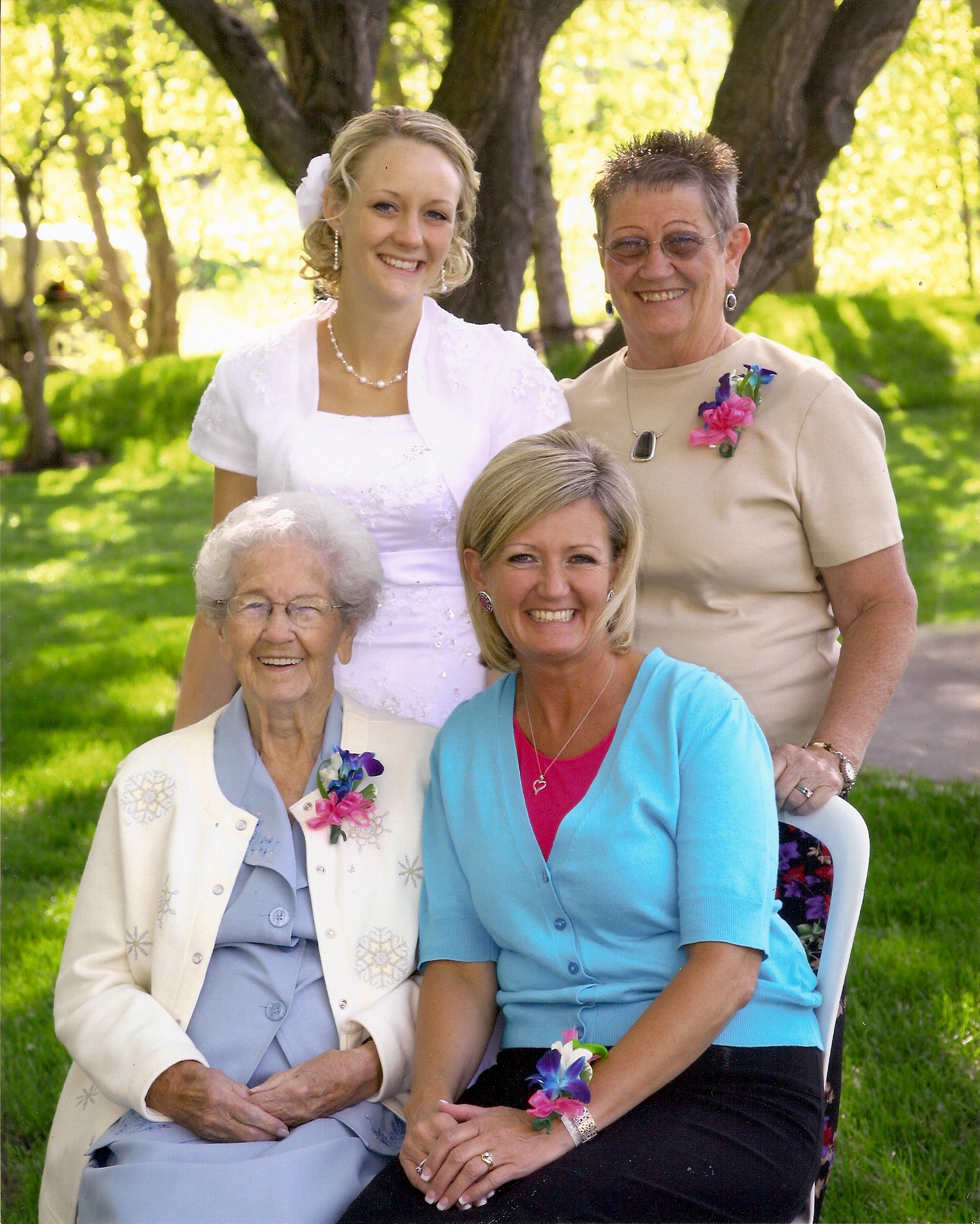 Roxie Russon was born just prior to the United States' advent into WWI. She was born to Thomas and Annie Hansen in American Fork but moved to Lehi shortly after marrying Elmo Russon. She was a child of the depression and learned to live fully but frugally. She and Elmo always grew a big vegetable garden. Roxie would can the vegetables and fruit to feed her family of four children during the winter. The Russons and the Rosses, their next door neighbors, often competed to see who had the best garden.
Roxie was never one to just sit and relax. She was active in all the Church of Jesus Christ of Latter-day Saints organizations and held leadership positions in Relief Society, Young Women, and Primary. At 77 she could be found in the cultural hall setting up tables for ward functions or in the kitchen fixing food for the yearly bazaars. She was a wonderful cook. She and Elmo were active members of the Old Folks Committee. She was a member of the Olympian Club and enjoyed the relationships she forged in those organizations.
When asked about Roxie's magic formula for her 100 years, her daughter DeAnne said, "Mom walked 5 miles a day for 33 years and always worked hard."
Roxie's family includes, Merlin (deceased), DeAnne, Kay (deceased), Neil and a legacy of many grandchildren and great grandchildren.