Sarah Price Saves the Day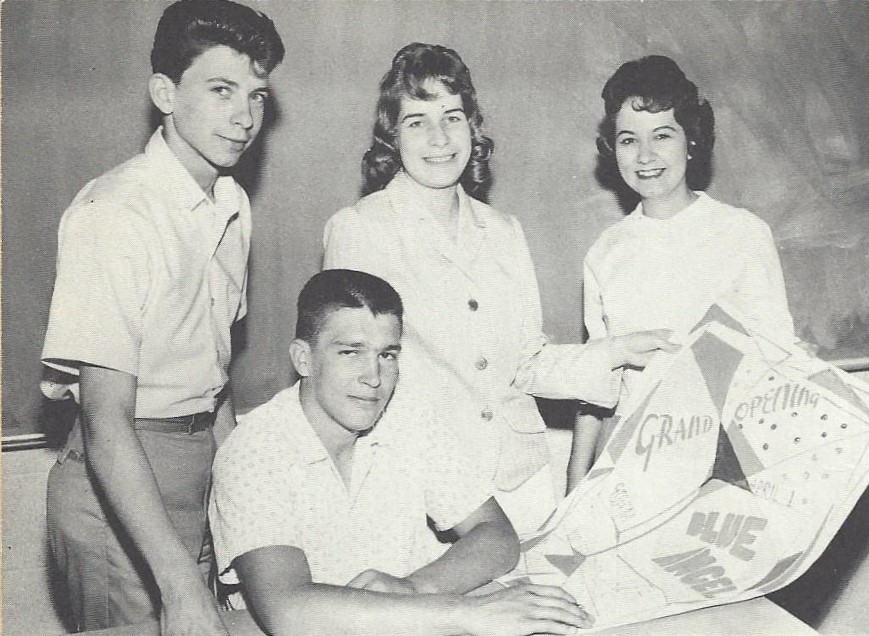 It was two days before the junior prom and here I was co-chairman of the most wonderful high school event of the year and I didn't have a date. My mom tried to assure me all would be well, but when the afternoon was almost over and we had just about finished decorating the school gym, I was still available. Finally, about 10:00 P.M. the day before the prom, the phone rang and my best friend, Barbara, asked me if I would go with John B. to the dance. Elated, I said, "Sure! But what do I do for a formal?"
The next morning my mom and her dear friend, Sarah Price, who could perform miracles on the sewing machine, found an old tablecloth with huge orange flowers and green leaves. Sarah said, "go down to Broadbents, get some orange silk organza and come right back home." I did as I was told and "lo and behold," the next morning I had a beautiful custom-made formal! No one would ever have suspected the dress had been made the night before the big dance out of a tablecloth and 3 yards of silk organza.
Sarah came through that special day as she had many times during my youth. She made clothes for me and my sisters. She made costumes for many dance recitals and programs. There was nothing she could not do with a sewing machine and her creativity. She later became the costume mistress for Utah Valley Regional Ballet. Her designs were even worn by the dancers on the Taylor Swift music video, "Shake it Off." She is truly one of Lehi's treasures.
My memories of Sarah are filled with wonder, gratitude, and love. Sarah Price—one of the heroes of my life.