LHS Students Medal at SkillsUSA National Conference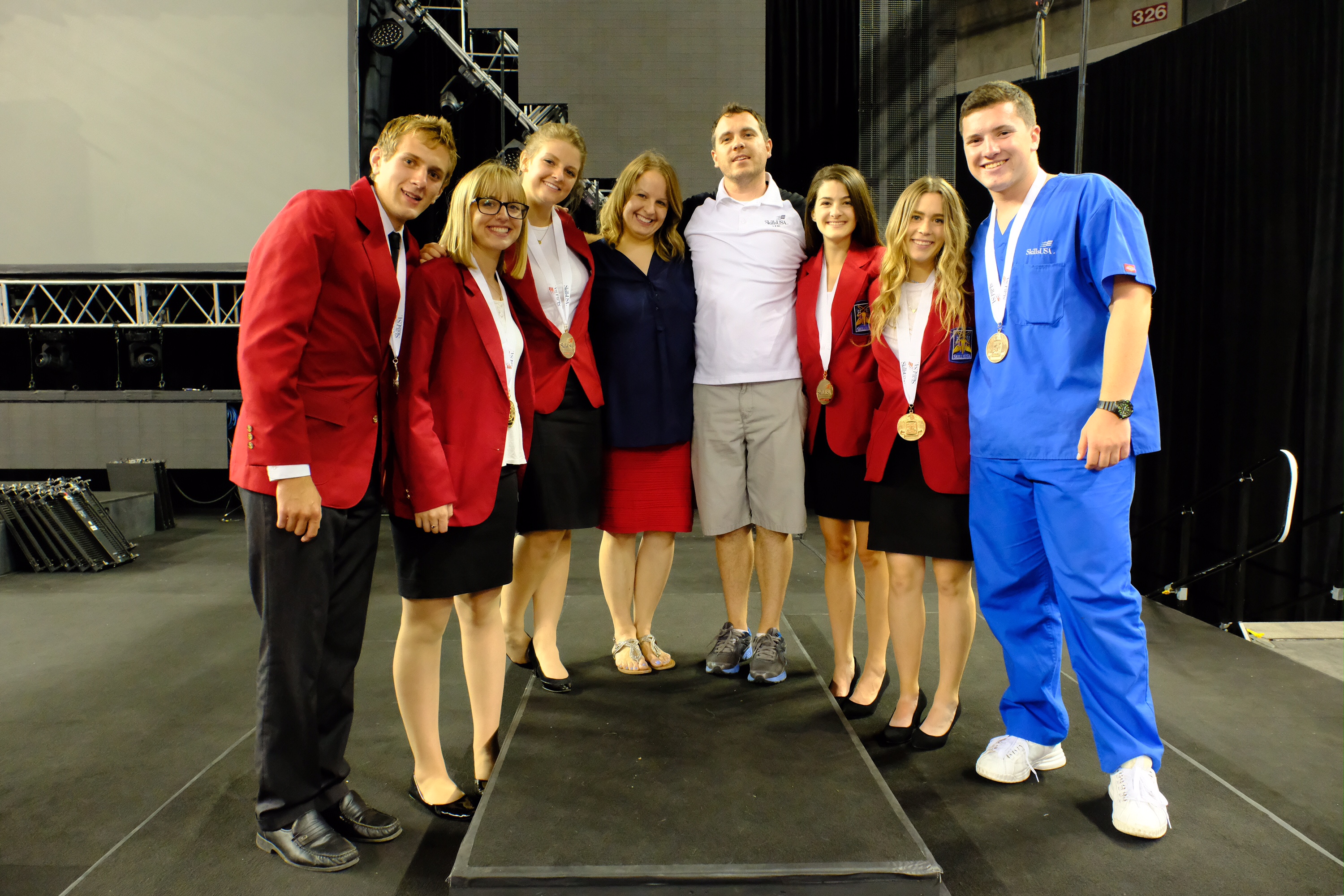 Several students from Lehi High School traveled to Louisville, Kentucky from June 20-24 for the SkillsUSA National Leadership and Skills Conference held at the Kentucky Exposition Center and the Crowne Plaza. Over 6000 student contestants from all over the nation competed in more than 100 hands-on skill and leadership contests representing 130 different occupational areas.
SkillsUSA is a partnership of students, teachers and industry working together to ensure America has a skilled work force. SkillsUSA helps each student excel and improves the quality of America's skilled workforce through a structured program of citizenship, leadership, employability, technical and professional skills training.
Students who earned medals at the national level included: Caleb Lee in First Aid-CPR, Bronze; Jordan Richards in Pin Design, Silver; Mary Bagley in Extemporaneous Speaking, Gold; and Career Pathways-Arts and Communication, Team TE (consisting of Natalie Sloan, Heather Cheney, Sophia Bagley), Gold.  The students were coached by Christopher Greisemer, Timbre Greenwood, and Michael Snyder.