Lehi Resident, Cyclist TJ Eisenhart Advances to World Tour Status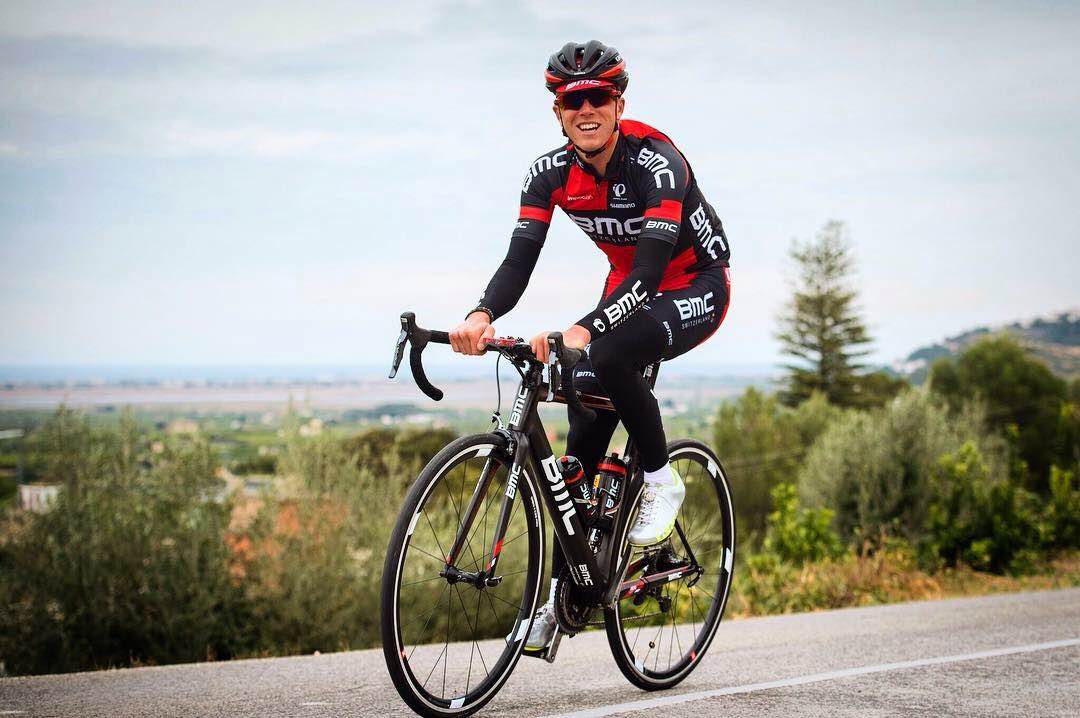 This slideshow requires JavaScript.
In 2001, 7 yr. old TJ Eisenhart traveled to Europe to bring his brother home from his LDS mission. While in France, his family had the opportunity to witness Lance Armstrong race in the Tour de France. This event ignited a flame that quickly became a passion for the young Lehian.
His parents, Tim and Donnalee, bought TJ a racing bike and initially he rode with his dad and brother and competed in local races. He found success in local competitions and by age 16 he was racing for Team USA. After a successful amateur career, he was signed by BMC to race for the developmental team of the World Tour. Biking is not only his passion, but also, his profession.
Motivated by his desire to compete internationally, he graduated from Lehi High School one year early by taking online courses. His diligence in high school paid great dividends as he raced for Team USA. He was able to stay focused on his cycling and not be distracted by high school course work like some of his team mates. Presently, TJ and one other American are on the BMC team. Most of his team are riders from France, Italy, Switzerland and Belgium.
During the last four years as a professional cyclist, he has developed a rigorous training regimen. He cycles 4 to 5 hours each day. Some days he bikes on steep terrain; other days he trains on distance runs. He calls it structured intervals. His diet is also an important part of his training. Power Bar is one of his sponsors and he uses Power Bar products to stay hydrated. He states that food is a huge part of the sport. During competitions he can burn from 6,000 to 7,000 calories a day. He eats large plates of pasta before the races and bowls of rice after to keep his carbohydrate levels high.
In his spare time, TJ loves to draw and paint. He has found doing artwork relaxing and allows his creative side to find expression. Currently, his favorite medium is charcoal. He feels his artwork allows him to find satisfying experiences in interpreting characters, both real and fictional in surprising ways. He is careful not to allow anyone to see his work in progress because enjoyment comes when others see his completed work and see the multiple layers of expression in each piece. He finds fulfillment in the psychological impact of his work and his pieces have been purchased by professional football players and European cyclists.
His next competition will be on July 8 in Italy. He will be back in Utah on August 1 to compete in the Tour of Utah. When asked if he would like to become another Lance Armstrong, he said emphatically, "No, I just want to be the best I can be as TJ Eisenhart."