Band Camp Begins for Skyridge High Students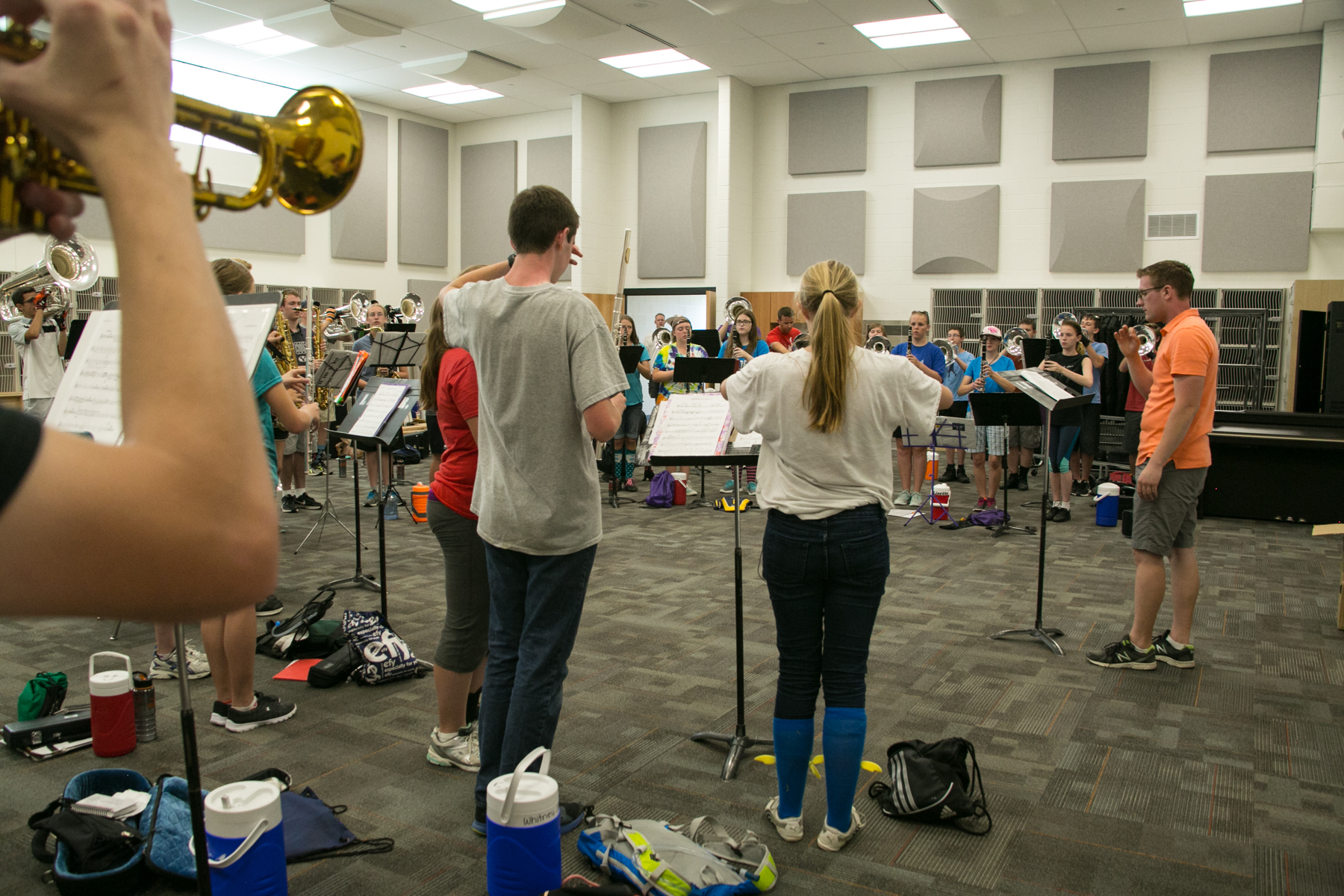 It's a week that band students both love and hate: Band Camp. Things are pretty exciting for the band students at Skyridge High School as they have their first opportunity to use their new bandroom and practice field.
The Skyridge Band should have a decent showing in their first season with 101 members. Band Director Howard Summers wrote the show the band will be performing throughout the marching band season. It is entitled "Toys: The Spark of Imagination." Summers, along with his staff of eight, will spend the next few weeks assisting the students in learning the music and the drill to prepare for the opening competition, which is usually in the middle of September.
Summers is pleased with the music facilities at the new high school. There is a large rehearsal room that not only has high ceilings, but was also built with acoustical tiles to allow the musicians to hear the music they are producing more clearly. There are six Wenger practice rooms that will be shared by the band, orchestra, and choir. One nice feature is a large industrial sink in the storage area that is large enough for cleaning brass instruments—even tubas.