Latimers Celebrate 70th Anniversary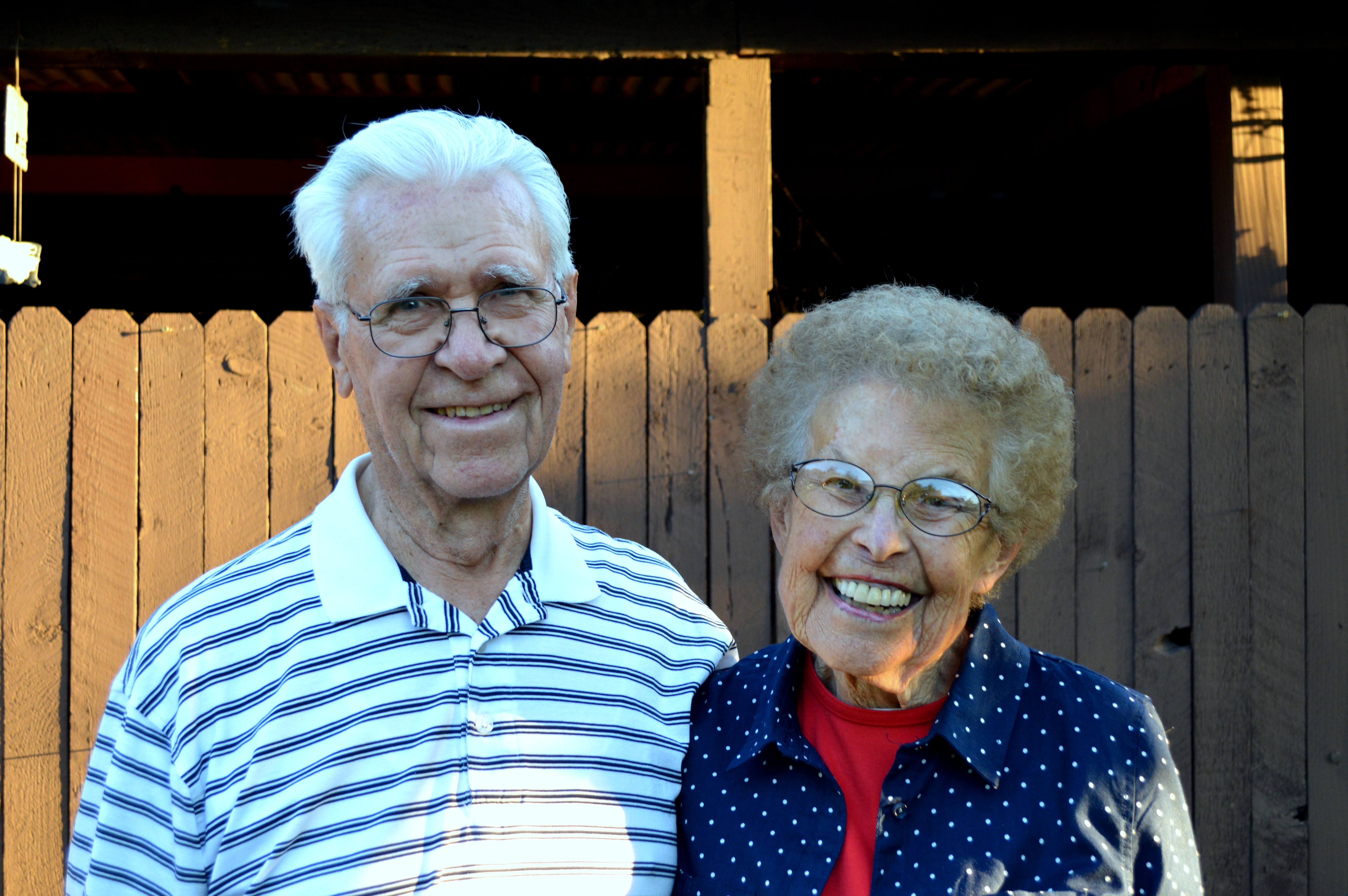 On Tuesday, August 16, Russell and Mildred Latimer celebrated 70 years of marriage. Their life together began with a date in 1943—Russell was a U.S. Marine on a ten-day leave before shipping overseas for World War II. He lined up a date for every night of his leave, but didn't have anyone for his final night home. Russell knew Mildred from high school, so he gave her a call and asked her on a date. Mildred already had a date, but Russell convinced her to break it because he "might not come back" from the war. The only memory they have of that night was Mildred coming with Russell and his parents to drop him off at the airport.
The Latimers' first date may not have been a great one, but it did start a correspondence between them for the next two years. They saved the letters for a while, but Mildred doesn't want anyone to read them—not because they're juicy, but because they're too "silly." Russell came back from the War in 1945 and started attending the University of Utah. His tuition and books were paid for through the V-12 Navy College Training Program, plus he got $90 a month.
Mildred was also attending the University of Utah and the couple began dating. After their wedding in 1946, Mildred and Russell lived on campus while Russell finished his schooling—Mildred worked at the university. The Latimers remember this time very fondly. They had no money; Russell remembers coasting down a hill right into a gas station and getting 25 cents worth of gas. "Those were happy days. The war was over and people could go back to work."
Russell went on to own and operate a hardware store in American Fork. He and Mildred have six children, 25 grandchildren, and 46 great-grandchildren. They put their roots down in Lehi 35 years ago and they've been a big part of the community ever since. They've taken trips to far-away places, but they've lived modestly these last 70 years. Both of the Latimers love to garden—Mildred tends flowers and Russell grows the food. They were fishing buddies until Mildred had to be tethered to an oxygen tank several years ago.
The Latimers know what a blessing it is that they are together. When they got married all those years ago, neither could have guessed what challenges were ahead. "We love living! It is such a joy to be around our grandchildren and great-grandchildren and hear how excited they are about life," said Mildred. Truly, Mildred and Russell have made a beautiful life together.