LPD Educates Seniors about Scams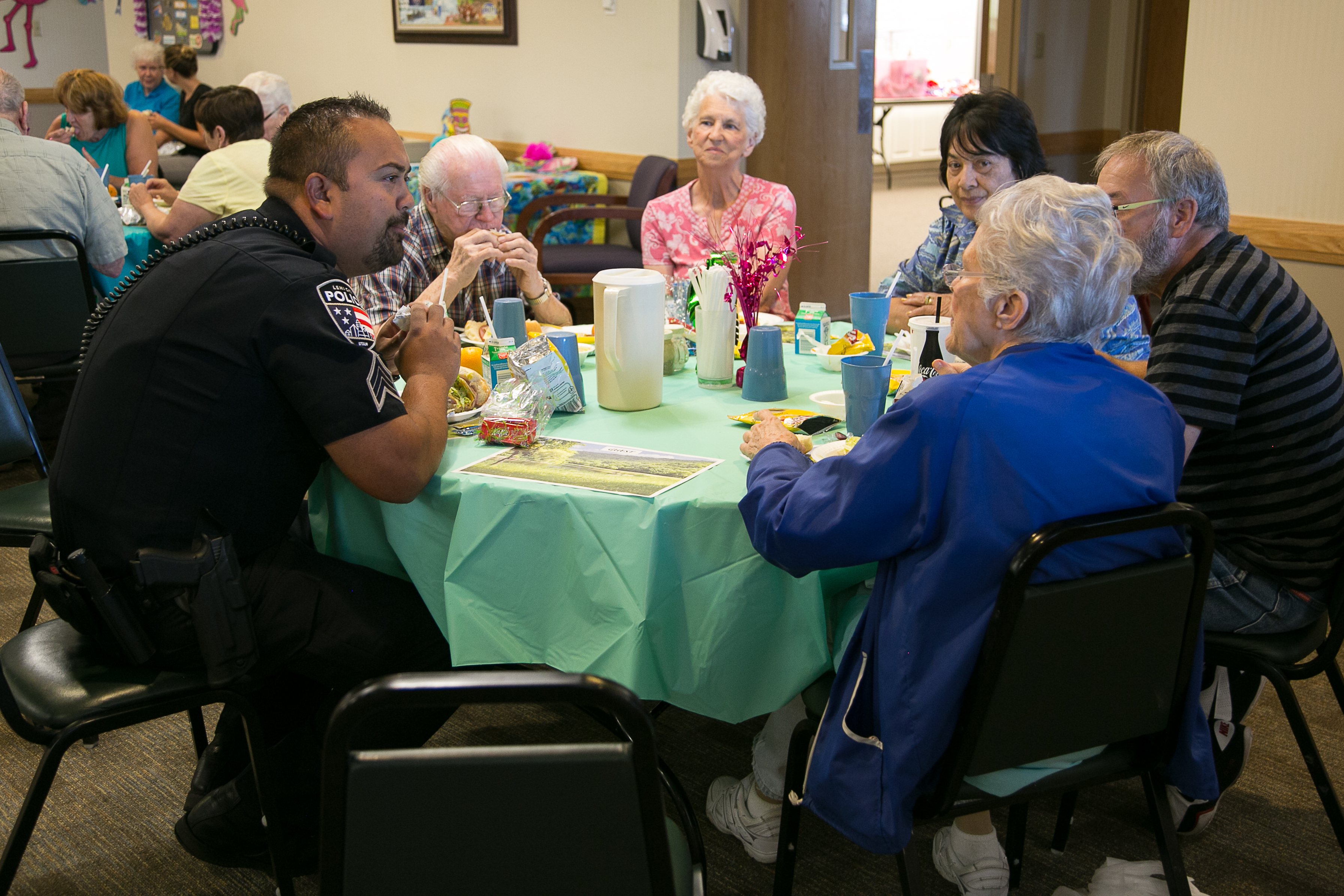 For the past two years Chad Ray, a Patrol Sergeant with the Lehi Police Department, has been concerned about the senior citizens living in Lehi. Ray was brought up by his grandparents and has a soft spot in his heart for the older generation and wants to make sure that they are protected. Born from that concern is a new program that allows him to meet with the lunch crowd at the Lehi Senior Center on the first week of each month to educate them about scams and fraud schemes.
Senior citizens are often the victims of scams. According to the FBI, those who grew up during the 1930s, 1940s, and 1950s were raised to be polite and trusting, making them attractive to con artists because they often have a hard time saying "no." Senior citizens often own their own homes and have excellent credit which also makes them targets.
Ray indicated that fraud among seniors is probably much higher than we even realize since these crimes are often not reported because victims are embarrassed or don't know who to contact. Ray was alerted to the problem in Lehi by Lehi Senior Center Director Jan Jonsson-Kirkham. In casual conversation she mentioned that many seniors call her for advice when they have a concern because they don't know who else to call. Those comments got Ray thinking about how to protect Lehi's seniors and he believes that education is the key.
Some of the more common schemes targeting senior citizens involve advance fees, identity theft, funeral expenses, and counterfeit prescription drugs. Sadly, many seniors are victimized by members of their own families with business or investment fraud. Ray hopes that raising awareness of these scams will help the seniors recognize red flags when people are trying to get them to buy a product or to invest in any type of program.
Police Chief Darren Paul is pleased with the new program at the Senior Center and hopes that as the senior citizens get to know police officers in a more social atmosphere, they will be more likely to reach out to the Police Department when they feel they may have been victimized. Ray hopes to extend the program to the residents of Senior Living Communities built in Lehi over the past several years. "I just want to make sure we take care of these people who have spent their whole lives taking care of others," he said.