Kohler's Grocery Celebrates 47 Years on Main Street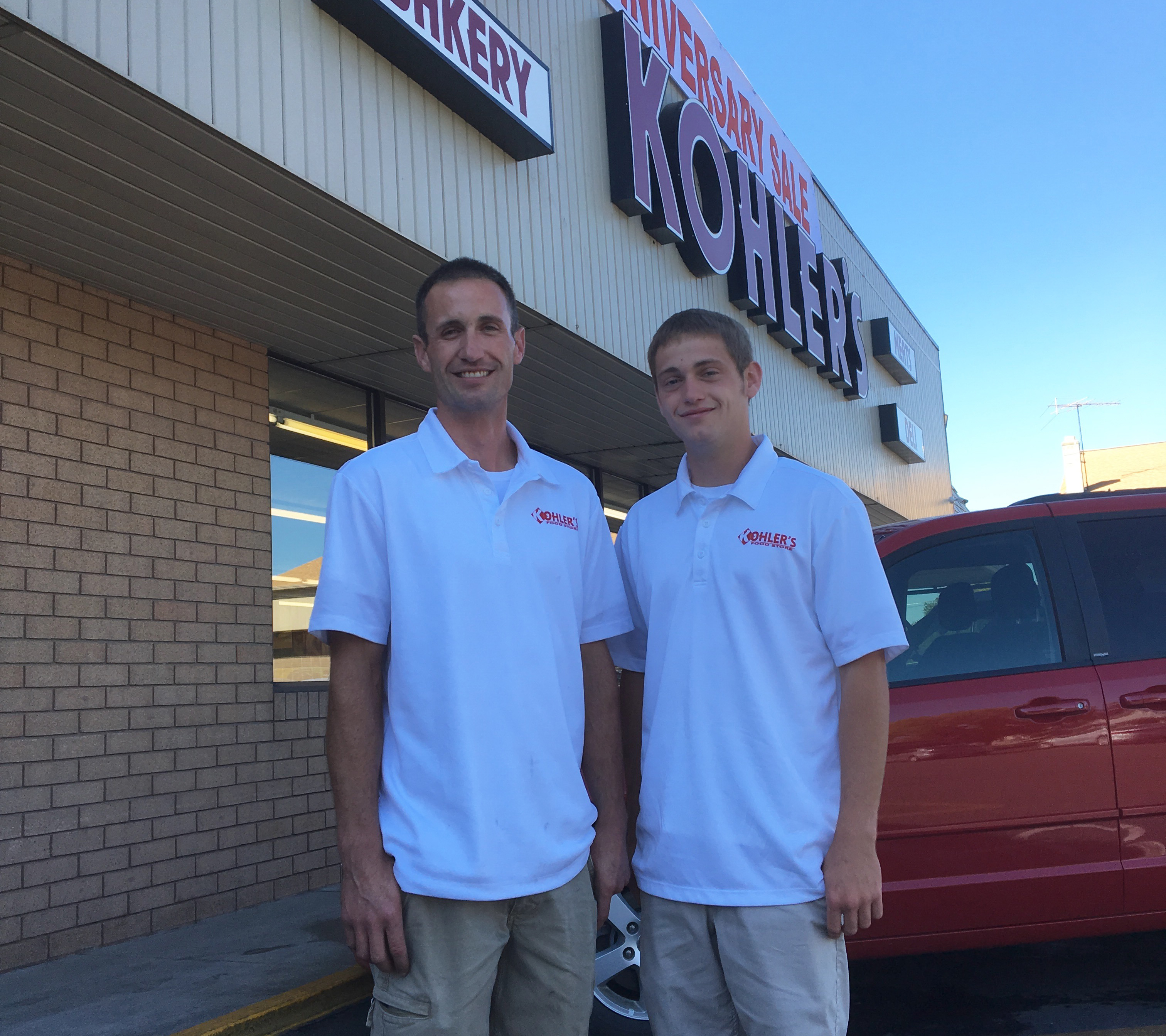 In 1969 Doyle Kohler left his job as a guard at the Utah State Prison, decided to "be his own boss" and open a grocery store on Main Street in Lehi. Kohler's Food Store has been operating ever since by members of the Kohler family. Doyle passed away several years ago, but his wife, Lillie, is still involved in the family business. Currently, Doyle's grandsons Chase and Casey Kohler run the store with the aid of many dedicated employees. The store opened 47 years ago this month.
Initially, the store was located at 190 East Main, but in 1983 a larger store was built at 300 East Main, where it is located today. Doyle Kohler was a dedicated public servant in Lehi for many years, volunteering as a firefighter when Lehi didn't have paid fire fighters. He also served on the board of Associated Food Stores and was instrumental in the beginnings of the Utah based grocery co-op which now serves over 400 stores.
According to Chase Kohler, "the customers" are his favorite part of managing Kohler's. "We are a local store, and we love to serve," he added. Casey, Chase's younger brother, oversees the bakery and is a "scratch baker"—meaning he bakes from scratch every day, Monday through Saturday. "There aren't many scratch bakeries anymore, and we are proud to be one," said Casey. The best-selling bakery items besides bread are the pumpkin chocolate chip cookies, especially at this time of year.
A true, community store, Kohler's gives food and cash donations to dozens of local school and youth groups and takes pride in exceptional customer service. Customers who need help loading groceries in their car are offered this service with a smile. To celebrate the 47th anniversary of the store, many items feature a ".47" at the end of the price. For instance, this week, French Bread loaves are 47 cents, and a dozen of Casey's donuts are $2.47. For many Lehi residents, Kohler's is a place to meet and greet friends and neighbors. According to long-time customer Marilyn Nielsen, "I go to Kohler's for three things: food, friends and fun."