Legendary Outdoor Brands Bass Pro Shops and Cabela's to Combine: Lehi Store to Remain "Cabela's"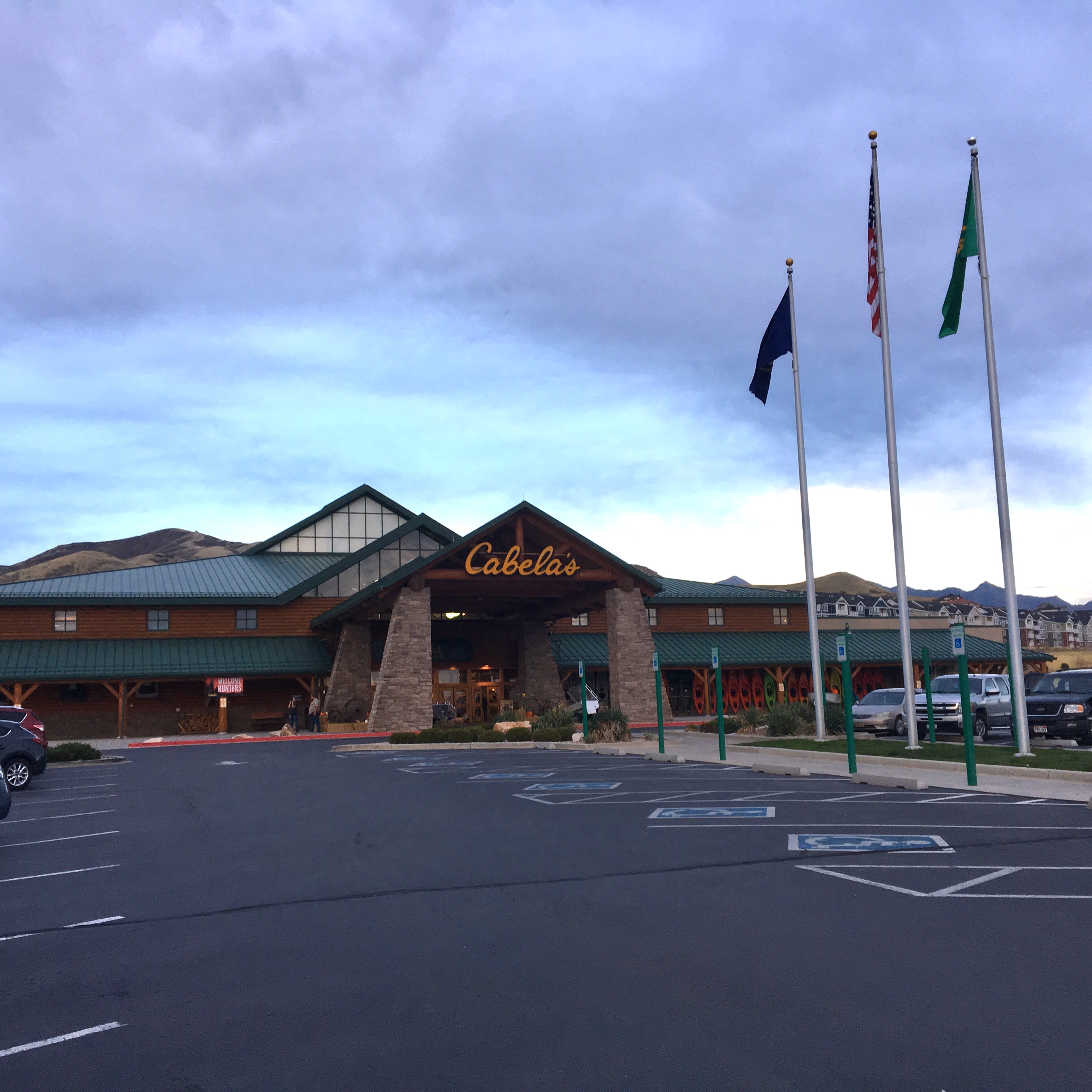 Details of Merger:
Merger will enhance ability to serve outdoor enthusiasts with complementary product offerings and geographic footprints
Cabela's shareholders will receive $65.50 per share in cash
Bass Pro Shops entering into multi-year credit card partnership with capital one
Bass Pro Shops and Cabela's club customer loyalty programs remain unchanged
Springfield, Mo. and Sidney, Neb. | October 3, 2016—Bass Pro Shops and Cabela's Incorporated (NYSE:CAB), two iconic American outdoor companies with similar humble origins, and with a shared goal to better serve those who love the outdoors, today announced that they have entered into a definitive agreement under which Bass Pro Shops will acquire Cabela's for $65.50 per share in cash, representing an aggregate transaction value of approximately $5.5 billion.
Cabela's, which has a location on the North side of Lehi in the Traverse Ridge shopping area, will remain "Cabela's" as Bass Pro Shops plans to keep and grow the Cabela's brand. No announcement has been made by Lehi City to change the name of Cabela's Boulevard in Lehi.
In addition, upon closing Bass Pro Shops will commence a multi-year partnership agreement with Capital One, National Association, a wholly-owned national banking subsidiary of Capital One Financial Corporation (NYSE: COF), under which Capital One will originate and service the Cabela's CLUB, Cabela's co-branded credit card, and Bass Pro Shops will maintain a seamless integration between the credit card program and the combined companies' retail operations and deep customer relationships. All Cabela's CLUB points and Bass Pro Shops Outdoor Rewards points will be unaffected by the transactions and customers can continue to use their credit cards as they were prior to the transaction. Capital One intends to continue to operate the Cabela's CLUB servicing center in Lincoln, Nebraska.
A driving force behind this agreement is the highly complementary business philosophies, product offerings, expertise and geographic footprints of the two businesses. The essence of both Bass Pro Shops and Cabela's is a deep passion to serve outdoor enthusiasts and support conservation. The combination brings together three of the nation's premier sporting brands: Cabela's, a leader in hunting; Bass Pro Shops, a leader in fishing; and White River Marine Group, a worldwide leader in boating, which is part of Bass Pro Shops.
Bass Pro Shops, Cabela's and White River Marine Group represent the best of American entrepreneurship, innovation and devotion to customers. The combined companies will strive to provide a remarkably enhanced experience for customers, increased opportunities for team members and greater support for conservation activities.
CABELA'S Founded in 1961 by Dick, Mary and Jim Cabela, Cabela's is a highly respected marketer of hunting, fishing, camping, shooting sports and related outdoor merchandise. Today, Cabela's has over 19,000 "outfitters" operating 85 specialty retail stores, primarily in the western U.S. and Canada. Cabela's stores, catalog business and e-commerce operations will blend seamlessly with Bass Pro Shops and White River Marine Group.
BASS PRO SHOPS Bass Pro Shops, founded in 1972 by avid young angler Johnny Morris, is a leading national retailer of outdoor gear and apparel, with 99 stores and Tracker Marine Centers located primarily in the eastern part of the U.S. and Canada. Morris started the business with eight square feet of space in the back of his father's liquor store in Springfield, Mo., the company's sole location for the first 13 years of business. Johnny's passion for the outdoors and his feel for the products and shopping experiences desired by outdoor enthusiasts helped transform the industry. Bass Pro Shops, which employs approximately 20,000 team members, has been named by Forbes as one of "America's Best Employers."
WHITE RIVER MARINE GROUP In 1978, Morris revolutionized the marine industry when he introduced the world's first professionally rigged and nationally marketed boat, motor and trailer packages. Tracker quickly became and has remained the number one selling fishing boat brand in America for the last 37 years running. White River Marine Group offers an unsurpassed collection of industry-leading brands including Tracker Boats, Sun Tracker, Nitro, Tahoe, Regency, Mako, Ranger, Triton and Stratos.
MANAGEMENT COMMENTARY
"Today's announcement marks an exceptional opportunity to bring together three special companies with an abiding love for the outdoors and a passion for serving sportsmen and sportswomen," said Johnny Morris, founder and CEO of Bass Pro Shops. "The story of each of these companies could only have happened in America, made possible by our uniquely American free enterprise system. We have enormous admiration for Cabela's, its founders and outfitters, and its loyal base of customers. We look forward to continuing to celebrate and grow the Cabela's brand alongside Bass Pro Shops and White River as one unified outdoor family."
"Cabela's is pleased to have found the ideal partner in Bass Pro Shops," said Tommy Millner, Cabela's Chief Executive Officer. "Having undertaken a thorough strategic review, during which we assessed a wide variety of options to maximize value, the Board unanimously concluded that this combination with Bass Pro Shops is the best path forward for Cabela's, its shareholders, outfitters and customers. In addition to providing significant immediate value to our shareholders, this partnership provides a unique platform from which our brand will be extremely well positioned to continue to serve outdoor enthusiasts worldwide for generations to come."
Bass Pro Shops Founder and CEO Johnny Morris will continue as CEO and majority shareholder of the new entity, which will remain a private company with a continuing long-term view of supporting the industry and conservation. Morris earned a reputation as a leading retailer and conservationist. In 2008, the National Retail Federation named him as Retail Innovator of the Year. In 2015, the same organization named him as one of 25 People Shaping the Future of Retail in America. In 2012, The Association of Fish and Wildlife Agencies named Morris Citizen Conservationist of the Year.
"Conservation is at the heart and soul of Bass Pro Shops. Bass Pro Shops and Cabela's share a steadfast belief that the future of our industry, and the outdoor sports we all love, depends – more than anything else – on how we manage our natural resources," said Morris. "By combining our efforts, we can have a profound positive impact on the conservation challenges of our day and help foster the next generation of outdoor enthusiasts."