Traverse Mountain Elementary Provides Service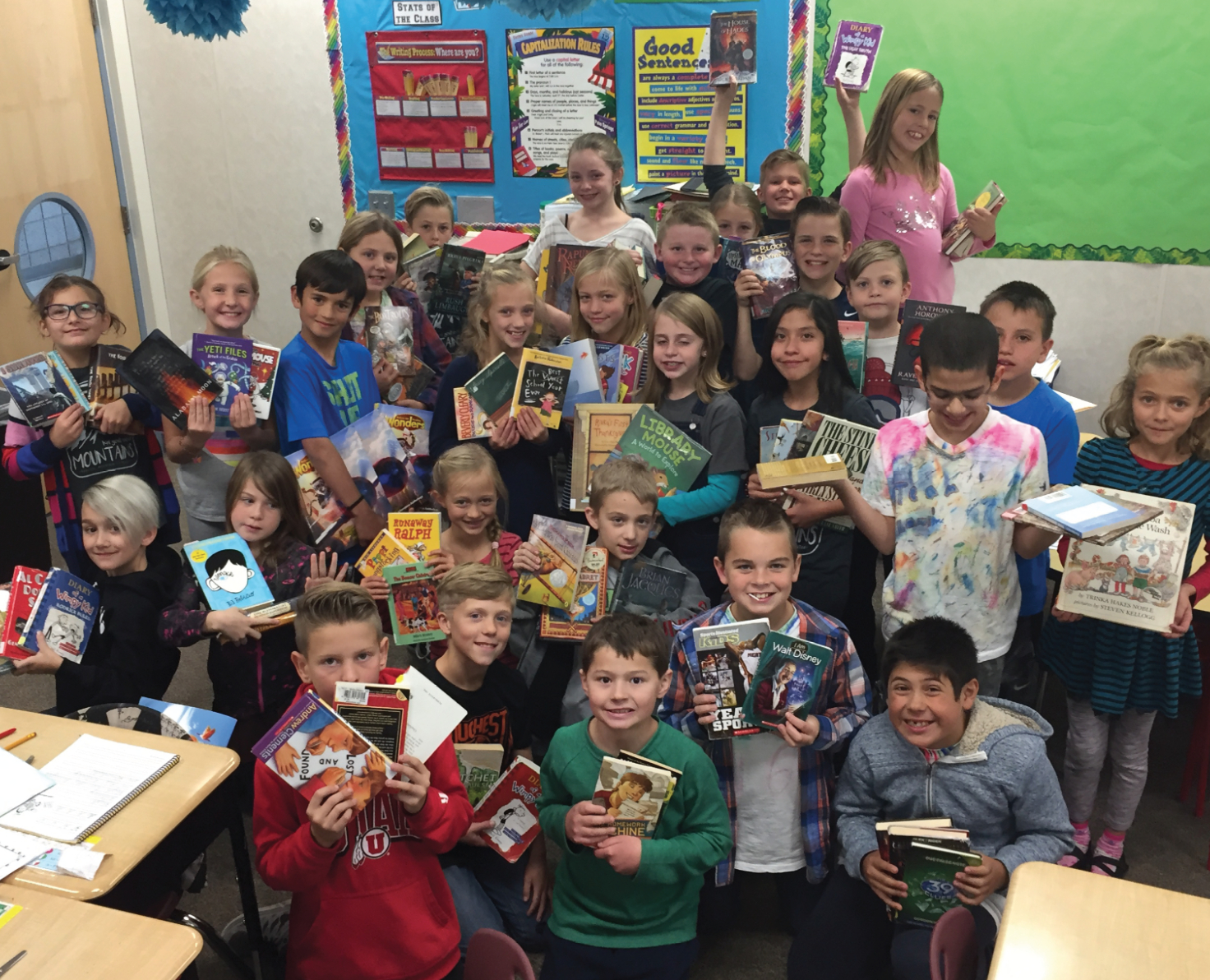 Students at Traverse Mountain Elementary and their families have been generous in helping students at a school with considerable challenges.
The school has "adopted" Woodrow Wilson Elementary School in Salt Lake City. The school faces significant challenges with 90% of the student body on free or reduced lunch. There are 47 languages spoken by the students who are about 40% refugees.
In October the students at Traverse Mountain Elementary kicked-off a book drive to benefit their less fortunate friends. The drive was organized by fourth grade teacher Diane Lewis and her class. They made collection boxes and tracking charts for each classroom. When a book was donated the teacher was able to put a sticker on the tracking chart.
Three or four of the classes collected over 500 new or gently used books and the school as a whole collected over 7000 books. Lewis said the project was hard on the custodians who helped collect and store the books but she said they did it happily.
Several fifth and sixth grade students helped deliver the books during the first week of November. Many of the students at Woodrow Wilson Elementary have never owned a book, so the donation was gladly accepted.
After Thanksgiving the students will start their next service project. Each student will be encouraged to donate new pajamas in their own size to be donated to the students in Salt Lake City.
Two years ago the school collected pajamas during the holiday season and donated 978 to a shelter in Salt Lake. Since there are now 1130 students at Traverse Mountain, Lewis is expecting to have a lot more pajamas this year.
"The support from the families is amazing," Lewis said.
If you are interested in assisting this worthwhile project, pajamas in sizes that would fit a school aged child from kindergarten to sixth grade can be dropped off at the school office during normal school hours. Monetary donations are also gratefully accepted and will be used to buy more pajamas.