Lehi Arts Council Presents Touching Christmas Play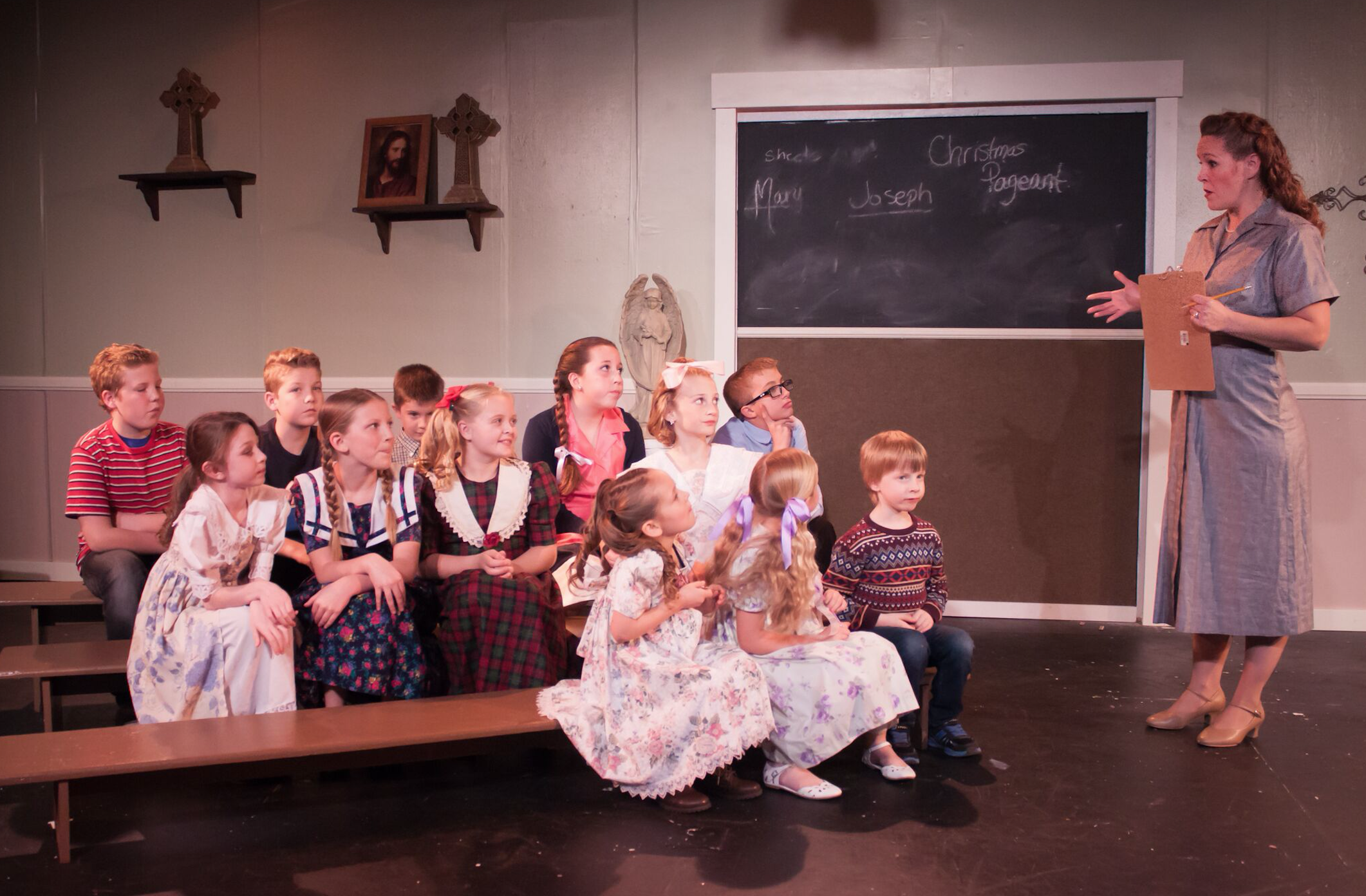 The Lehi Arts Council is putting on its final production of 2016 with "The Best Christmas Pageant Ever." The Christmas-themed play is a favorite in Lehi, traditionally done every other year at the Arts Center. The show runs from December 2 – 17, 7:00 PM at the Glen M. Smith Theatre, 685 North Center.
"The Best Christmas Pageant Ever" was originally a book written by Barbara Robinson and published in 1971. The book was adapted by Robinson into a play in 1982. The story is about a Sunday School teacher, Grace Bradley, played by Jodi Preston, filling in at the last minute for the perennial director of the Christmas play and having to include the "dreaded Herdman children" in the production.  The only reason the Herdmans showed up to church was because they heard they would get snacks. The whole town comes to the play just to see how the Herdmans will screw it up. Instead, everyone sees how much the unruly children need love and help. The Sunday School nativity play ends up being the best ever.
Director Cali Wilkes, theater teacher at Willowcreek Middle School and member of the Lehi Arts Council, says, "This play is a fun gift for the cast and crew to give to the community." This is Wilkes's first time directing a Lehi Arts Council production. Also directing is T'naiha Ellis. Wilkes could count eight different families among the actors in "The Best Christmas Pageant Ever." The youngest cast member, five year-old Ruthanne Reed, is doing the play with her grandmother, Wendy Reed. As always, theater in Lehi is family friendly on and off stage.
The message of "The Best Christmas Pageant Ever" is timeless and applicable to everyone, no matter their age. Get your tickets at the door, or at www.lehicityarts.com.