Holiday Happenings: Super Smash and Clause Incorporated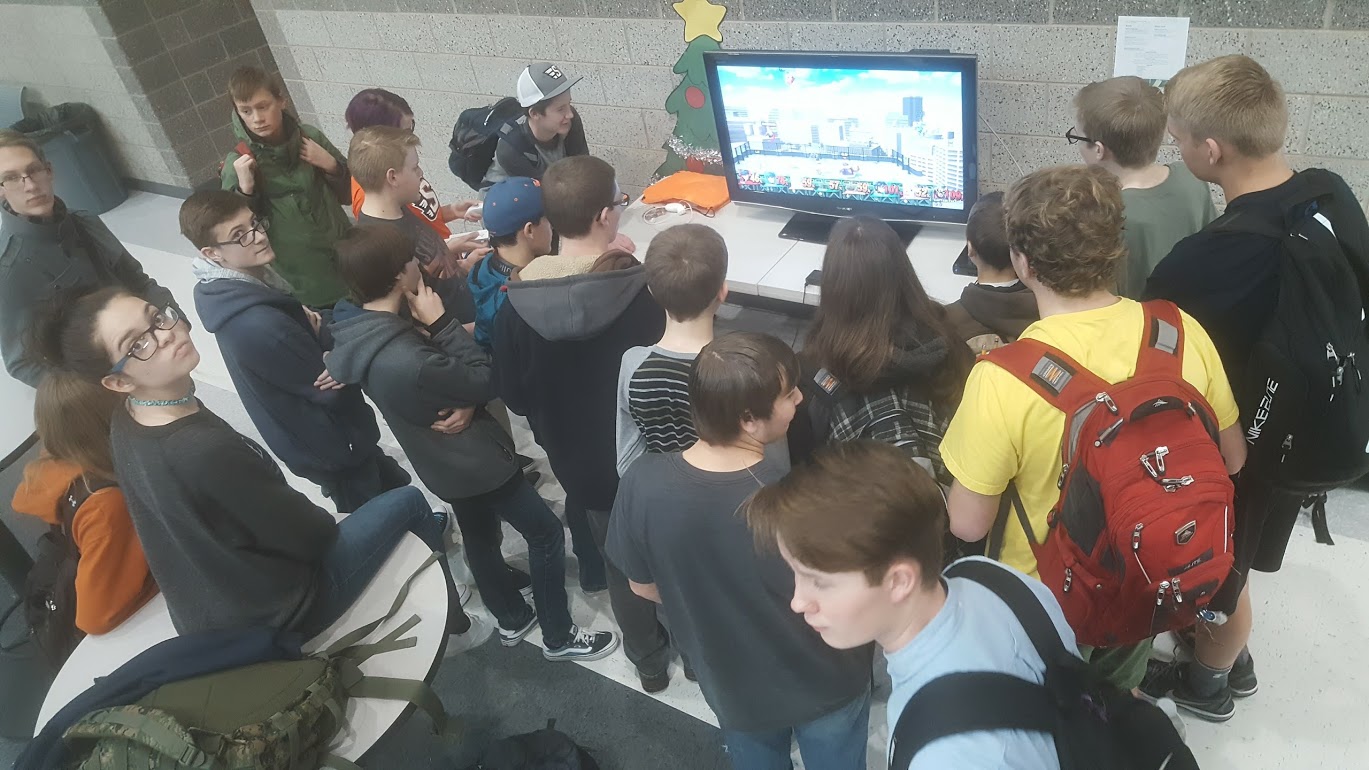 Once again, new traditions are being set at Skyridge High School. Last week started off with a "Super Smash Brothers Tournament." Over 150 students participated in the video game competition. As game after game was played, the remaining competitors were slowly narrowed down until the championship games on Friday. The winner for singles was Bobby Bull, a Junior, and the winners for doubles were Tristan Foy and Jayden Kitchen, both of whom are freshman.
Skyridge also launched holiday themed charitable events. The Student Council presented an assembly named, "The Clause Incorporated Assembly." There was a live band performance from "Mainstream," who won the battle of the band competition earlier this month, as well as multiple "dares" for the teachers of the school. Some of the dares included waxing leg hair, eating thirteen jumbo sized marshmallows in a minute, and eating a milkshake of off another teacher's head. These dares and performances were organized to encourage students to donate to Sub for Santa. The more the students donated, the crazier the dares got.
The goal was to raise $1,000, but students were extremely generous and donated $1,603. The week concluded with Jazz bear shopping on Saturday morning. Money raised from the mascot bowl provided two hundred kids a shopping excursion who otherwise wouldn't have had a Christmas. Over 400 students volunteered to help the kids pick out whatever they wanted with the $100 they each got. Overall, this week was filled with the giving spirit of Christmas as Skyridge High School students gave of their time and money to help others.