Wreaths Honor Veterans at Lehi Cemetery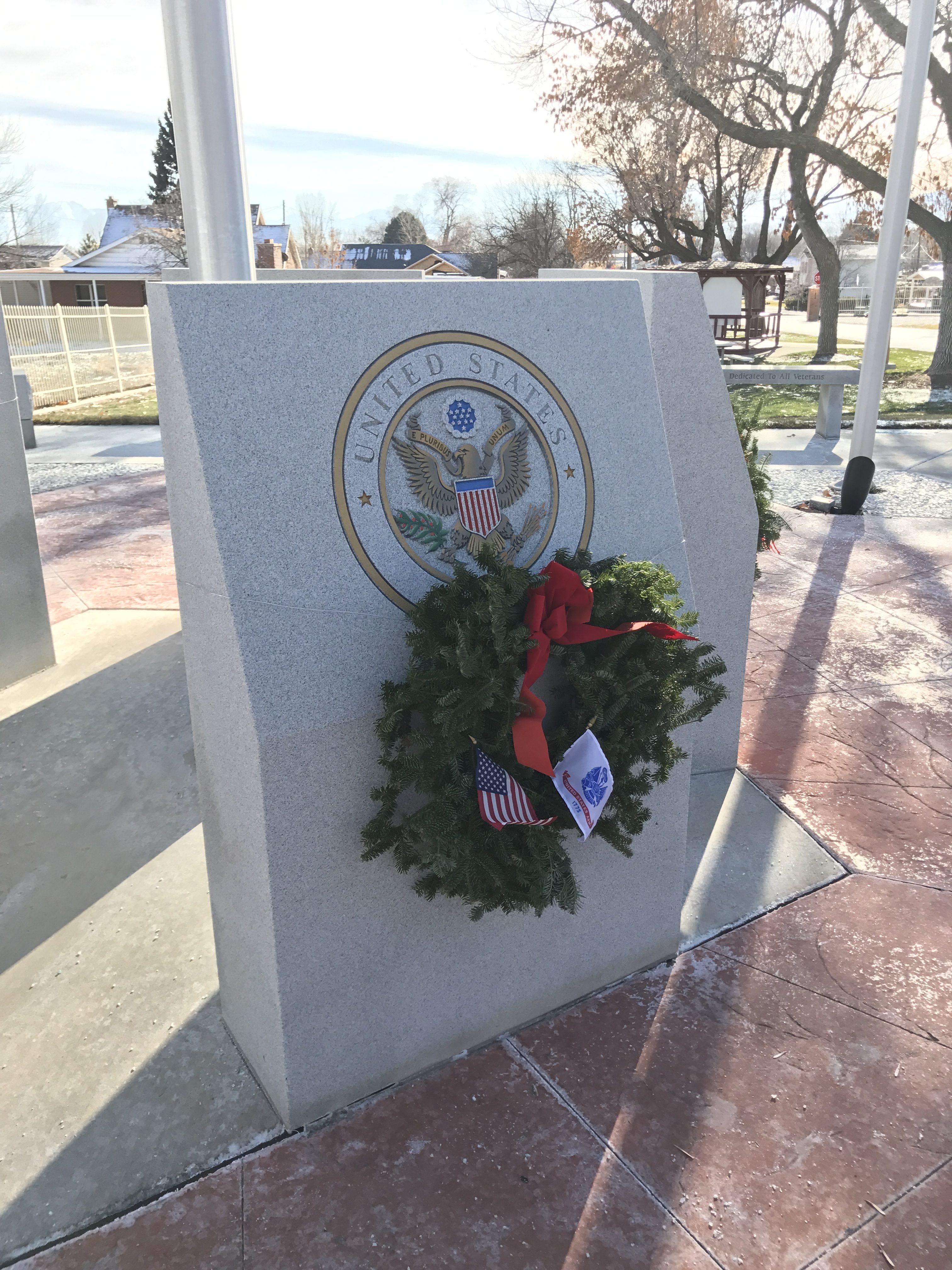 Even though the ambient temperature was only 20° F with a wind chill factor making it feel even colder, a small group of about 20 of Lehi's hardiest citizens gathered on Saturday morning at the cemetery for a wreath laying ceremony.   
Melanie Hansen conducted the short program and coordinated the event. Last year the city was approached by the Daughters of the American Revolution (DAR) about participating in the Wreaths Across America program. Shawn Winters, the sexton of the cemetery, liked the program so much that this year he reached out to the DAR to continue the event.
The ceremony began with the Pledge of Allegiance led by Taelynn Meeks, Lehi's Miss Outstanding Teen.   
City Council Member Paul Hancock gave a short speech honoring those who have been willing to serve our country and especially those who gave their full measure of service and died serving. He mentioned that he and his wife Cindy both had many members of their family serve in various branches of the military over the years and expressed gratitude for their service. "We are so grateful to the men and women who have died in the service of our country, those who have served over the years, and those who currently serve in the military, as well as their families," Hancock said.
Katie Madsen, the regent of the Wasatch Range DAR, was present and spoke about the program.   "The mission of the Wreaths Across America program is to remember our fallen U.S.  veterans, honor those who serve, and teach children the value of freedom. Each December on the same day there are wreath-laying ceremonies at Arlington National Cemetery and at over 1,100 additional locations in all 50 states, at sea, and abroad."
This year more than 44,000 people volunteered to lay wreaths at Arlington National Cemetery.   When the wreath is placed, the deceased person's name is spoken so that at least once a year each person's sacrifice is remembered. For anyone who would like to volunteer to help with the program or would like to donate to sponsor a wreath, more information is available at WREATHSacrossAMERICA.com.