Shelbie's Strength Pays Off – Declared Cancer Free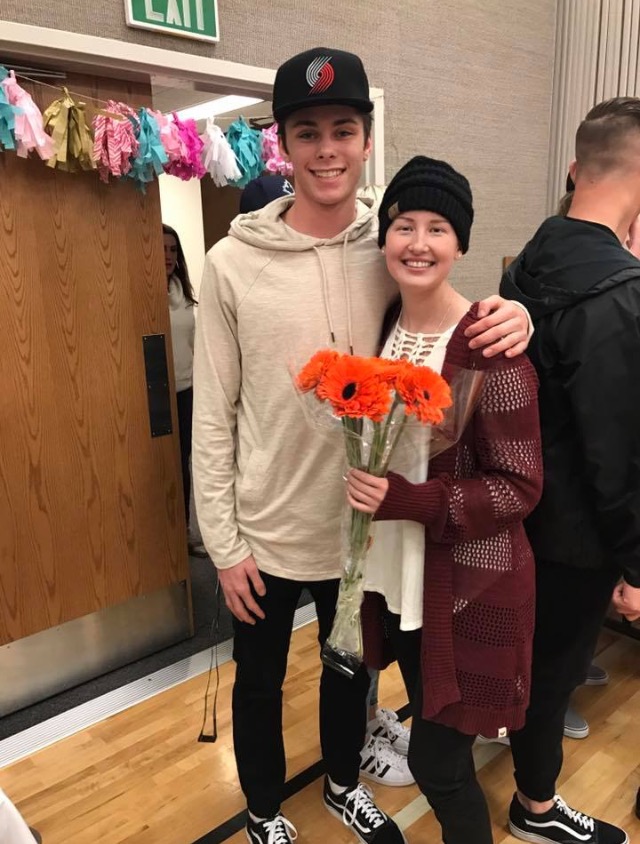 After a five-month long battle with AML, (Acute Myeloid Leukemia) beloved Lehi teenager, Shelbie Luce, was declared cancer free on December 26, 2016 in Primary Children's Research Hospital. Shelbie, surrounded by family, friends, and loved ones, rang the bell, signifying she was finished with chemotherapy and was free to return home.
Shelbie was diagnosed in July of 2016, just a few weeks shy of her senior year at Lehi High School. Shortly after being diagnosed, Shelbie was admitted to Primary Children's Research Hospital for chemotherapy treatments. It didn't take long for the community to rally around the Luce family and through generous donations, thousands of dollars were raised to help cover medical costs.
After four long rounds of treatment, and Christmas spent in a hospital room, Shelbie and her family anxiously awaited to hear the cell counts from the doctors. Shelbie got wonderful news. On December 26, at 3 p.m. Shelbie was greeted by loved ones as she spent her last few moments in the hospital before ringing the ceremonial bell, declaring to all that she had beat cancer.
Shelbie's friends and family hosted a celebratory welcome home party, unbeknownst to her. On December 30, Shelbie walked into her local church building to be welcomed by all her friends, family, and supporters. The venue was decorated with photos of Shelbie, and was adorned with streamers and balloons.
The Lehi teen is leaving no time to waste moving forward with her life, and is scheduled to start her senior year at Lehi High School at the start of second semester on January 11. She is expected to graduate with her senior class on May 25, 2017.
The poem on the bell Shelbie rang on that celebratory day read, "Ring this bell, three times real well, it's toll to clearly say, my treatment is done, this course is run, and now I'm on my way." With open arms, we welcome Shelbie home and recognize her for exemplifying true strength in the face of adversity.