Lehi connection to Utah's favorite a cappella group, Voice Male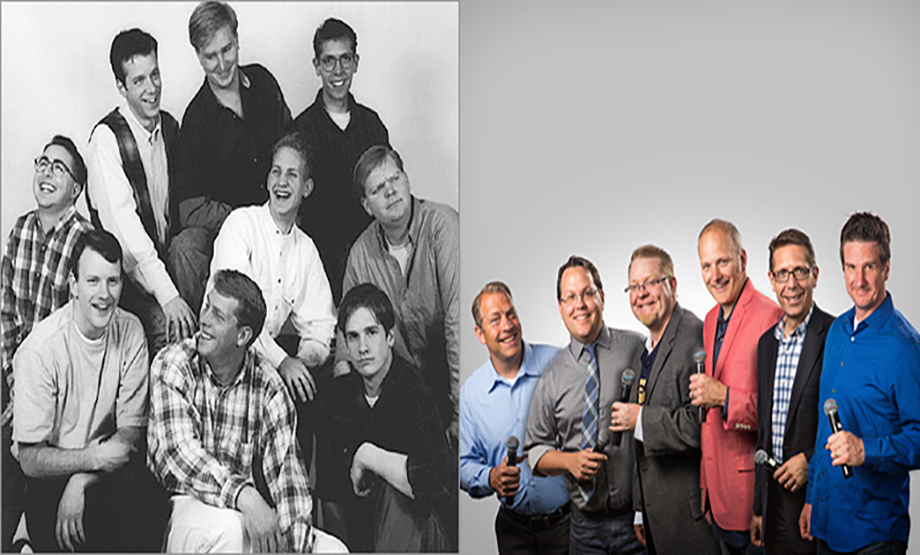 Singing through the Christmas season is a 22-year tradition for Lehi native Richard McAllister, the high tenor for the popular Utah-based a cappella group, Voice Male.
On Tuesday, Voice Male will perform in their annual gig at Thanksgiving Point, a concert that sells out every year. On Dec. 20, the group will perform at Salt Lake City's Grand Theatre, 1575 S. State St., one of McAllister's all-time favorite venues. Tickets are available for the Grand Theatre concert at www.voicemalemusic.com.
"We used to be a boy band, but now we're a man band," joked McAllister. Voice Male started in 1995 as a break-off of the Utah State University LDS Institute of Religion show choir, "New Horizons." When the entire choir wouldn't fit into the home at a holiday party gig, a quartet of men performed instead. The following year, nine young men from the Institute choir started performing together as "Voice Male."
They weren't strong enough singers at the time to carry a part by themselves, so there were two men on each part and one doing vocal percussion. Early on, Voice Male lost three of its members to regular life, but by then the men were strong enough singers to hold their own. In 2010 Voice Male lost singer, Phil Kesler, to cancer.
"There have been bumps, but we never would've lasted this long without having a great relationship like we do," said McAllister. "It's hard to coordinate six schedules, six lives. Our families are very supportive."
McAllister says he has lost a little of the top end of his falsetto range. He sings bass in his LDS ward choir, where his wife, Jenny, is the director. Jenny McAllister and Voice Male members, Mike Bearden and John Luthy, have arranged some of the music the group performs. Luthy has even written an original Christmas song, "On This Night."
"We usually do a lot of covers for Christmas, but I hope this one becomes popular because it's really good," said McAllister of Luthy's piece.
Certain songs make for a good show, and Voice Male has kept a few standards during throughout their 22 years of performing. Their most famous number is a duet of "Rubber Duckie," a tune made famous by Ernie from Sesame Street. The audience knows it's coming, so they throw rubber duckies onto the stage during the song. At one performance more than 500 rubber duckies made it onto the stage. "I kinda wish we could quit doing that one," mused McAllister.
Now that all of the men of Voice Male are in their 40s, they get together to practice about three to four times a month starting in September to get ready for their Christmas performances. When they started out, single men with only themselves to worry about, they were practicing two to three hours, three times a week. "It's a rare and beautiful thing we've got," remarked McAllister. "I've been blessed with five brothers – I see them more than I see my own siblings. Our kids call each other, 'Voice Male cousins,' and we've watched them grow up together."
The Lehi Library's 2018 Gala will feature a concert by Voice Male. McAllister is excited to be able to perform in his hometown and support the library.