2017 Lehi Football champs honored by MaxPreps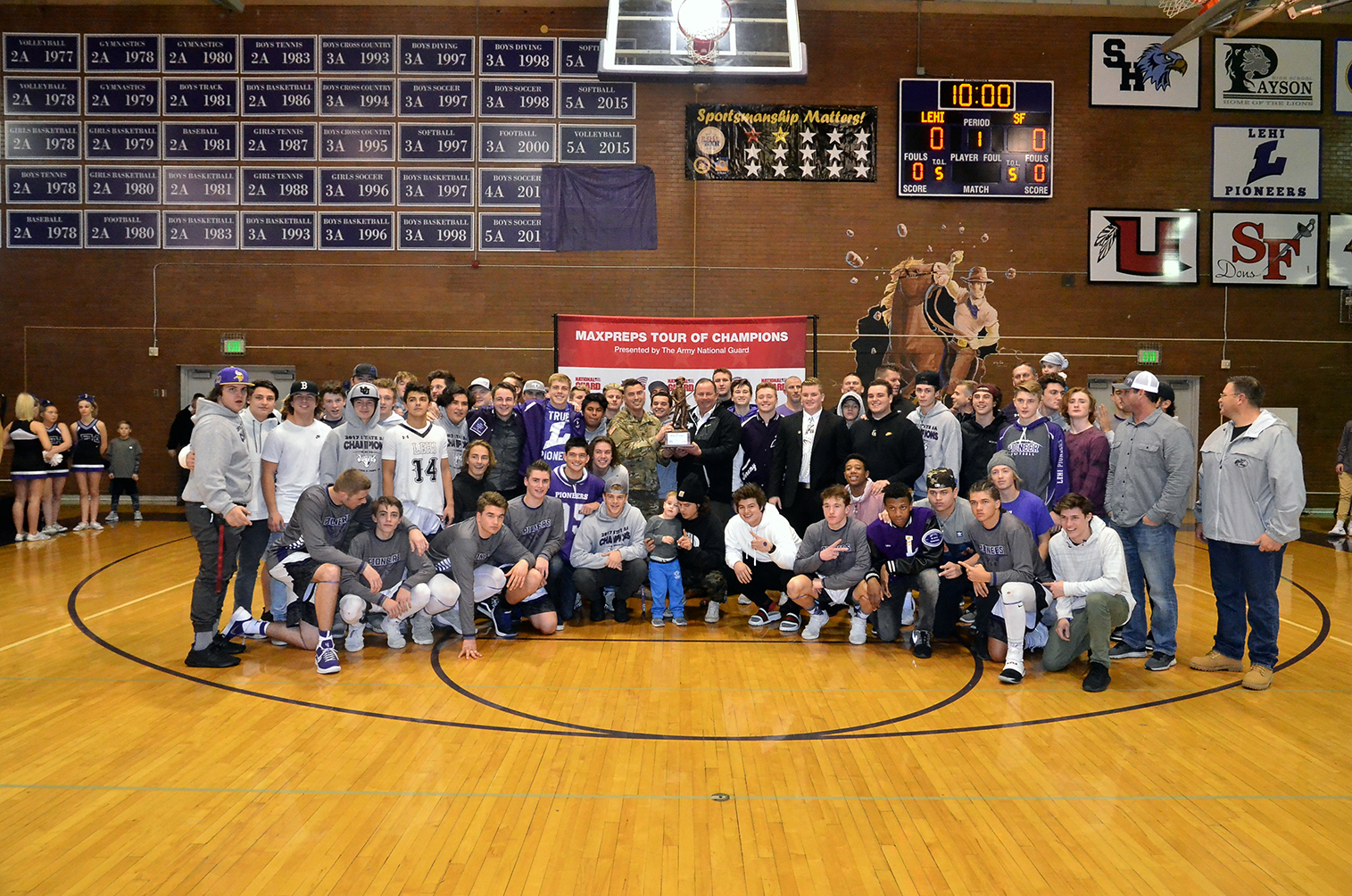 The Lehi High School Pioneer football team won their first state championship in over a decade this past season and won it in quite dramatic fashion. Beating Skyridge High, a school that just recently was created, to win the title. The Pioneers fielded a star-studded roster, from their golden-armed quarterback, the go-to receivers, and the defensive players that might as well have been brick walls, to the kicker who seemed to always get the job done.
Lehi's football season was one that received recognition from local news media to national attention as well–that includes the nation's premier high school sports media brand, MaxPreps. MaxPreps keeps national rankings for each team, sport, and player in all high school athletics. Each year they honor teams and players with different accolades based on high-quality performance. The Pioneer football team was honored on the "MaxPreps Tour of Champions" this past week prior to the Lehi basketball game against Spanish Fork. The football team is one of ten teams in the nation to be recognized for their outstanding performance.
Coach Ed Larson received the Army National Guard Tour of Champions trophy on behalf of the team, as the Pioneer fans gave the football players and coaches a well-deserved standing ovation. Following that the players unveiled the new banner on the wall in the gym reading: "2017 Football State Champions." A long time coming for the Pioneers, but for those of us who bleed purple, it was worth the wait.
This slideshow requires JavaScript.