Traverse Mountain Elementary presents Beauty and the Beast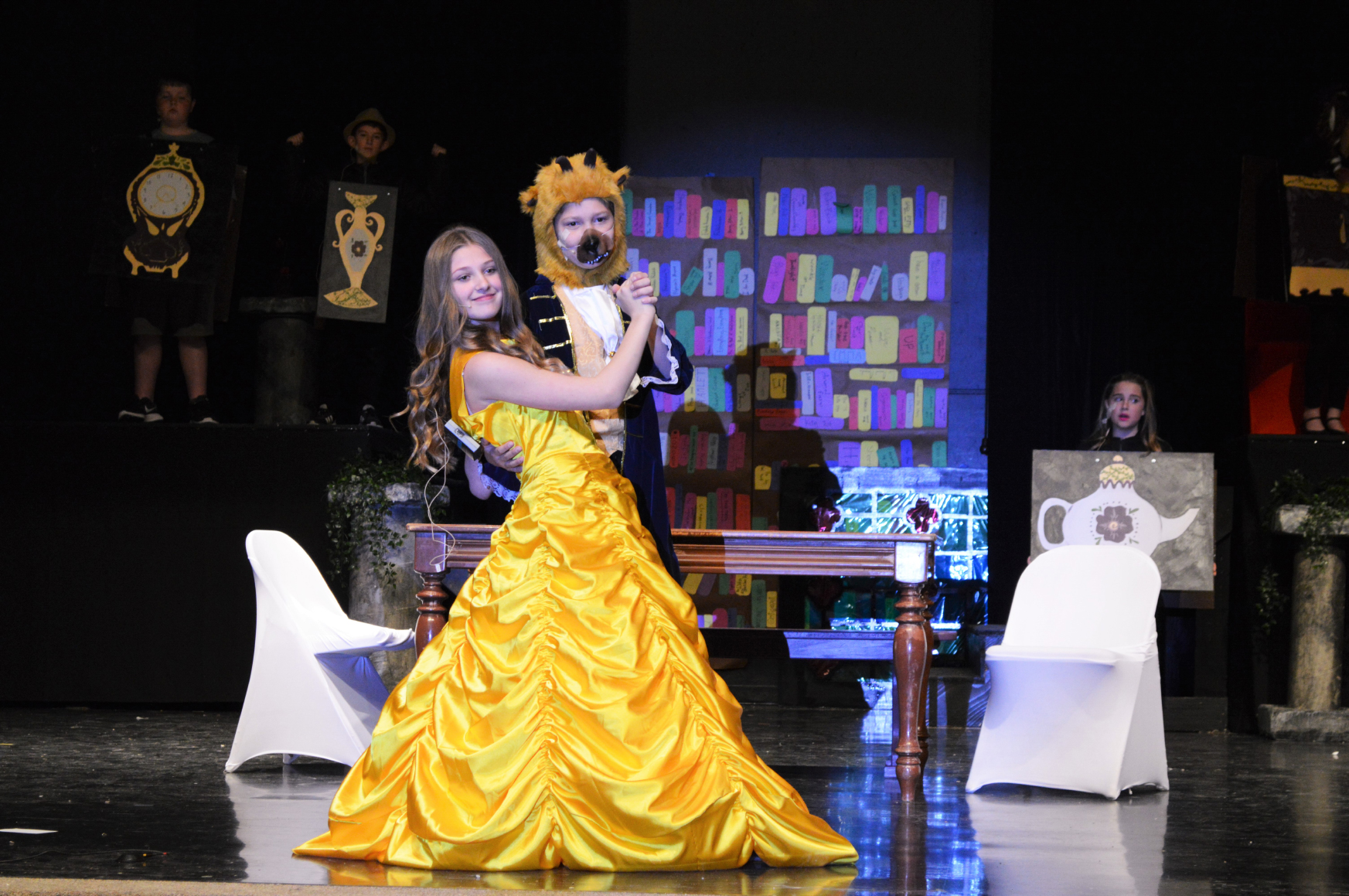 Students at Traverse Mountain Elementary will be performing Beauty and the Beast Jr. in their auditorium from Thursday, March 22 – 24 at 6:30 p.m. with a matinee on Saturday, March 24 at 2 p.m. Tickets will be available at the door, or in advance at the front office at the school.
When sixth-grade students at Traverse Mountain Elementary heard that the school might not be doing a musical production this year, they started a petition and enlisted the help of fifth-grade teacher, Amanda Schauerhamer, to put on the show. Schauerhamer has helped with the school productions in the past (they have a musical every other year), but her background and experience is in dance and she's never directed a theater production before. "I chose Beauty and the Beast because it's my favorite. If I was going to do this, I had to do a show that I wouldn't get sick of listening to – and I haven't!" said Schauerhamer. She also recruited help from a few other teachers and many parents. "It's important enough to the kids that they have put in a lot of effort to make it easier for us."
Former students of Traverse Mountain Elementary who now attend Lehi Junior High have been helping with costumes, sets, and directing. There are 80 children participating in the school play between the two casts, and the tech crew for lighting and sound. Emma Streadbeck, an eighth-grader at Lehi Junior High, took sketches from Schauerhamer and created the costumes for all the servants in the Beast's household, drawing the teapot, teacups, plates, knives, forks, and spoons freehand. "I've done the plays at Lehi Junior High, but this is more fun to me. I like directing and teaching," said Streadbeck.
The casts have been practicing on Wednesdays and Fridays for the last three months. The students wanted to sell concessions and make a little money, so they're performing in the auditorium at Traverse Mountain Elementary instead of at Lehi Junior High. "We want to make sure there is funding for future productions now that we know how much the students want to do it," explained Schauerhamer.