5+ Hour Planning Meeting draws citizen complaints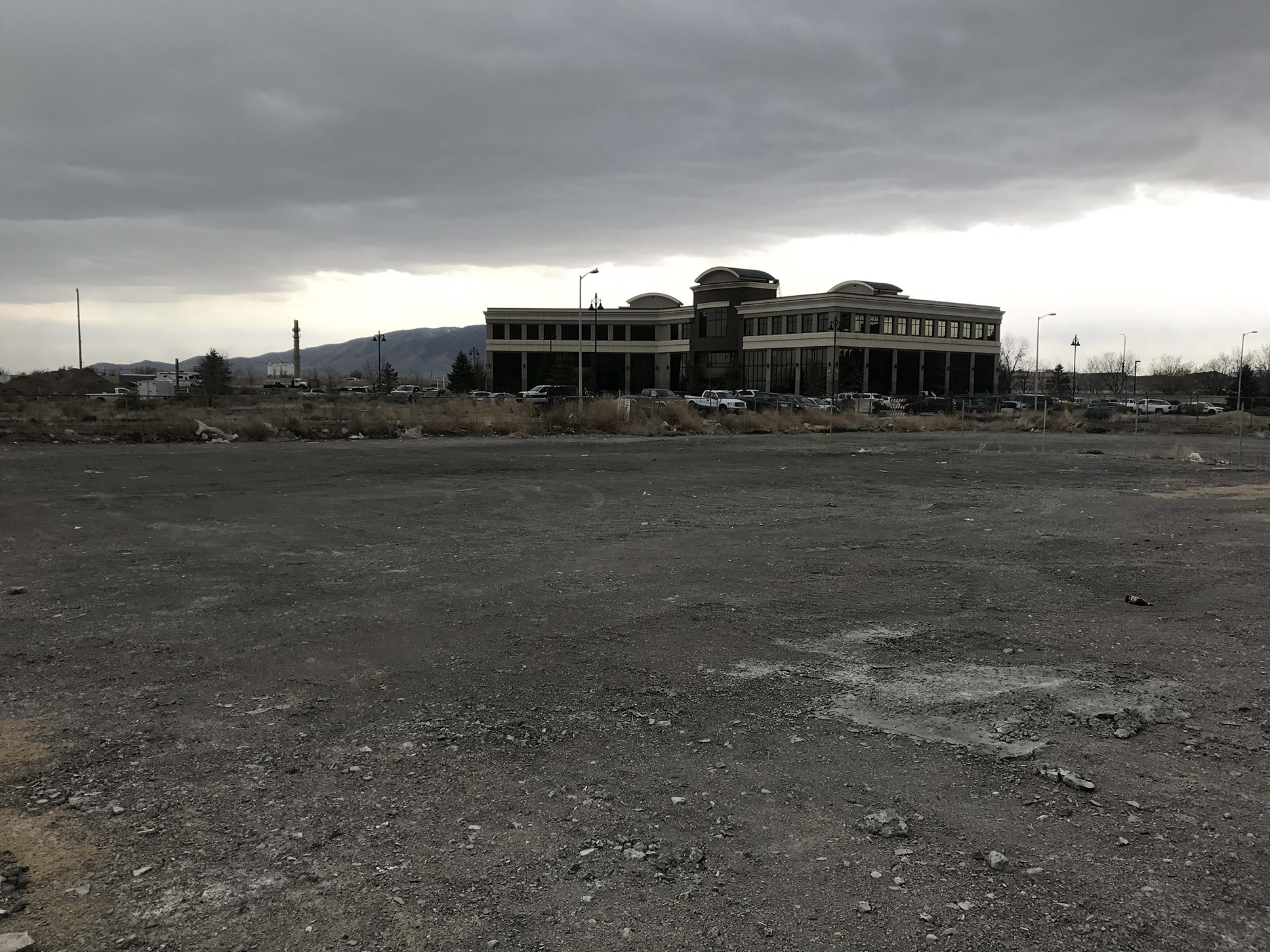 Lehi Planning Commission Approves First High-Density Development Concept and Zone Change to T.O.D.
Seven Lehi Planning Commission members met last week for nearly six hours to discuss, approve or deny 23 agenda items on Thursday, April 12 in City Council chambers. The lengthy agenda addressed six hot-button issues consuming most of the evening's deliberations.
The agenda items stirring the most discussion concerned approximately 18 acres of land at approximately 700 West Main. There were three parcels of land involved. The first project was Gold Stream Partner's request for a zone change on 3.15 acres located at 708 West Main Street changing the zoning from A-1 (agriculture) to commercial. Several residents of the area had concerns about the zone change. Lee Powell, who owns property to the west objected to the zone change. Velda Buchanan, also a resident of the area said, "We moved here because it was a residential area now it has become commercial. There is no parking for people looking for cars in the car lot, emergency vehicles cannot get in or out of the senior living facility. You are taking your life in your hands to get onto Main Street. We want to stay residential." The zone change item was unanimously approved by the planning commission.
Later in the evening, a public hearing and recommendation of Jeffrey Bernson's request of the Drew Downs' general plan amendment on 10.10 acres of property located at approximately 710 West Main Street changing the land use designation from VLDRA (very low density residential agriculture), MDR (medium density residential) and NC (neighborhood commercial) to Commercial and Neighborhood Commercial drew angry responses from neighbors. Max Smith expressed dismay, "How can you protect property owner's rights but deny residents their way of life?"
Tyler Bateman argued, "The plat plan protects two homes by sacrificing five homes. We have a development code. These rules should not be bent. Rules are in place for a purpose. He who has the most money wins."
James Klein continued, "This is a crazy, busy, area. This change is frightening. We will have a residential area sandwiched between a ball park and commercial businesses."
Commissioners Bunker, Seegmiller and Hemmert were opposed to the general plan amendment. Hemmert said, "It stinks," Seegmiller said, "It is problematic. If we open this up there are too many unknowns." Bunker said, "There is no clear vision for the area." Seegmiller wondered where the owner was during the meeting. The Commissioners denied the request for the general plan amendment.
Several other agenda items spurred discussion. Mark Hampton's request for Lehi Roller Mills TOD (transit oriented development) located at 1350 East 200 South was tabled in a previous commission meeting. The plan had been re-worked to include pedestrian walkways and made to be more user friendly. A tot lot, theatre room, work-out rooms, bike structure, and club house were added.
Hales Engineering completed and reported on the traffic study. Seegmiller asked, "Where is the green space?" Hampton replied, "Millennials don't want outside amenities. They prefer inside space."
The Commission voted six yeses and one no to recommend approval of the project.
The Steelwater Ranches request for review of the Meadows at Lakeside preliminary subdivision, a 47-lot residential development located at approximately 1625 South 1700 West in an approved R-1-8 (residential) zone was opposed by several residents in the area. Jeff Dixon, a resident of the area said, "This is not a preliminary subdivision. They are already hauling in dirt. There is mud and dirt everywhere. Contractors are making a mess. There were hands shaken in the backroom."
Jeff Clark who lives north of the property complained, "There is no pretense that this was a done deal."
Planning staff head, Kim Struthers explained, "The City can make agreements. Former Mayor Wilson wanted this property in Lehi. Good or bad, lots of concessions were made."
The Commission voted to recommend approval. In an unusual moment, Commission Chair Jared Peterson, who typically does not vote because his position is to remain impartial on issues and not participate in the voting (unless called upon to break a tie vote), stated, "I oppose the whole agreement."
Jared Peterson, who cannot vote on any project, added, "I am opposed to whole project and the way it was handled."
Another agenda item that required extensive discussion was Brandon McDougald's request for review of the Jaguar Land Rover zone change on 3.48 acres of property located at approximately 2300 North Ashton Boulevard changing zoning from Commercial to Regional Commercial and the related hearing and consideration of Philip Elia's request for approval of the Jaguar Land Rover concept plan,
Commissioners were reluctant to approve an extra row of parking to display inventory of automobiles. Commissioner Hereth said, "I hate to see a sea of parking." Elia said, "Lehi will never have Ford or Chevrolet dealerships because of the ten-mile rule. Lehi is too close to American Fork and Sandy."
The Commissioners unanimously approved both the automotive facility and change of zoning.
The last agenda item generating much discussion was Brandon Hatch's request for review of the Mahana Development concept, an 8-lot residential development located at 1385 West 700 South in a proposed R-1-22 (residential/agriculture) zone. The issue with this project was re-routing  Dry Creek.
Lynn Thacker who owns property adjacent to the property opposed the project. "You can't control or maintain water. I will be flooded if we have a wet year." The developer assured the commissioner that the Army Corps of Engineers will design a new route that will be safe. Brett Johnson who lives at the end of a one-lane road claimed, "Lehi Irrigation Company and citizens in the area do not want construction equipment on the road. I have talked to Tony Trane and Lee Barnes and they are opposed to the project."
The Commissioners voted to table the project.
The Commission voted to approve ten additional agenda items. Three items requested by Lehi City for Development Code amendments were tabled to be considered at the next Planning Commission meeting.