Lehi trails get boost from National Park grants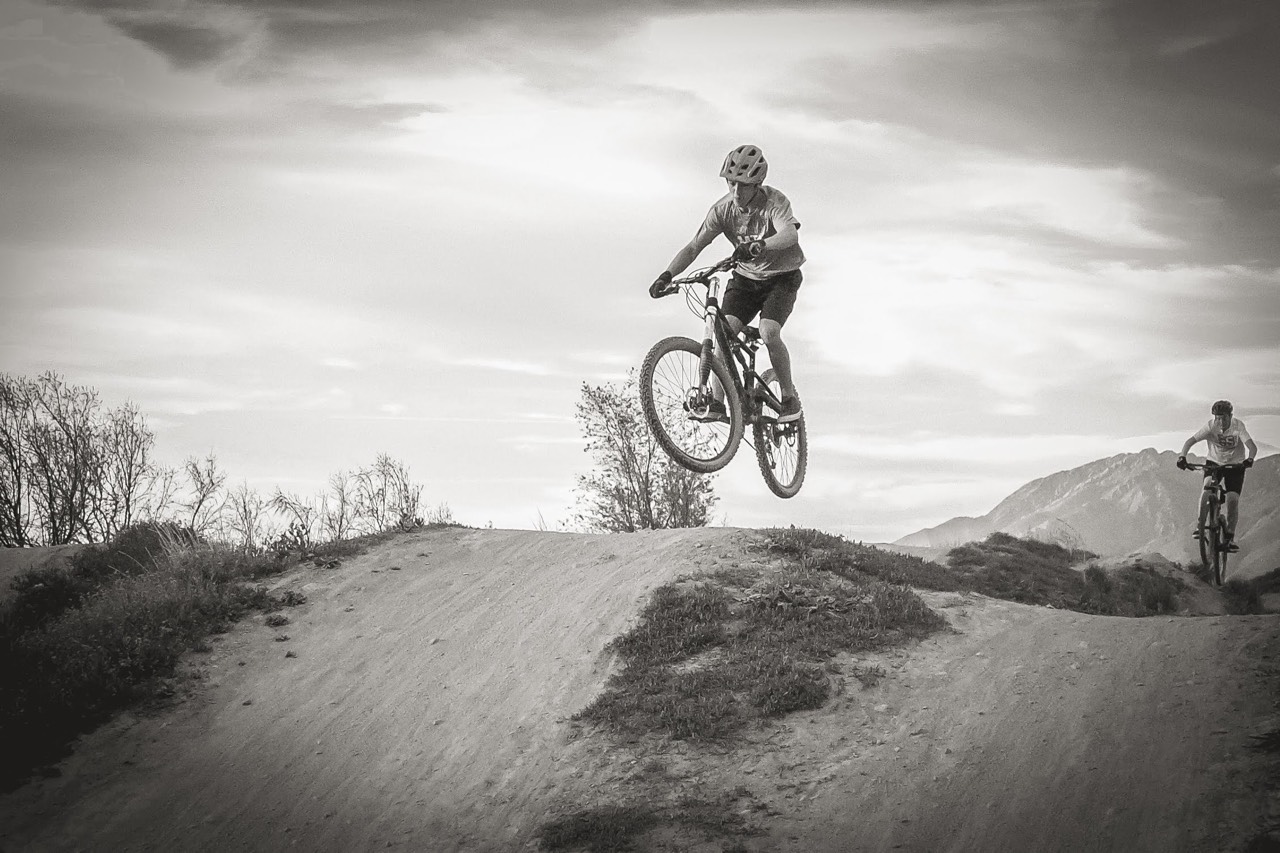 Mountain biking has continued to grow in popularity in Lehi as a junior high and high school sport, but also as an activity the entire family can enjoy together. The Lehi Parks, Trails, and Trees Advisory Committee recently focused on creating a system of mountain bike and hiking trails in Lehi so that enthusiasts don't have to go to Draper or Eagle Mountain to ride.
"Future mountain biking trails are one of many recreation priorities for the city," said Cameron Boyle, Assistant to the City Administrator. "While we have some grants in the works for mountain biking, active and leisure space is also in high demand. With all the growth we are experiencing, we try and balance the recreation needs of all our residents, including development of biking trails, leisure parks, open space, and sports fields. We appreciate the Parks, Trails, and Trees Committee for their efforts in identifying grants to help us with these projects," he added.
Over 200 Lehi youth are participating in mountain bike teams this year. Many of their parents go on practice rides with the teams. "As a road biker I was asked to ride with the team about five years ago to provide support to the young ladies on the team as well as to help with the team management. Tap Gorman and I started and ran the Lehi Team for two years and then started the Skyridge Team. We were one of the largest first year teams in the league (besides Corner Canyon) with 40 riders our first year. Last year we had 60 and we're at 78 this year. Our junior high team that feeds into Skyridge has 55 kids – and that number is rising as their deadline approaches in two weeks," said Monique Robbins, a mountain biking coach at Skyridge.
Lori Le has been a volunteer member of the Parks, Trails, and Trees Advisory Committee for about a year. She has a son on the Skyridge High School Mountain Biking Team and another son on the Metal Mashers junior high mountain biking team. Le found out about the advisory committee and the possibility of applying for grants through Monique Robbins. Le has since written essays and gone through the application process for a grant from the National Park Service to obtain funds for the ambitious ten-trail master plan in Lehi City. Last year Lehi City was awarded close to $100,000 in grant money from the National Park Service and will know soon if their application for another $50,000 grant this year has been accepted.
Grant money goes toward acquiring land, construction of trailheads – including parking lots, as well as professional input on the trail master plan. Le is not the only mountain biking team parent who is engaged in the effort to get good trails in Lehi. Several parents came to the Lehi City Council Meeting on April 10 to hear Lori Le report to Mayor Johnson and the City Council on the status of the grants for trails. "There are no mountain biking trails in Lehi. We have paved trails, but it's not the same – kids on the mountain biking team need to be able to practice in the conditions they'll find at a race," explained Le. She is quick to point out that the trails will not just be for mountain bikers, but hikers and joggers as well.
"We are excited for the opportunity these future trails will provide for not only our youth but for our community," said Monique Robbins. "As we get more financial support from local companies our trail system will continue to develop and hopefully rival what other communities have in our own foothills."
Construction on the mountain biking and hiking trails in the Traverse Mountain area will begin this summer. Adobe has committed money toward the dirt trails as well and they will help name the trails.