Restaurant Review: Kitchen 88 graduates from food truck to take-away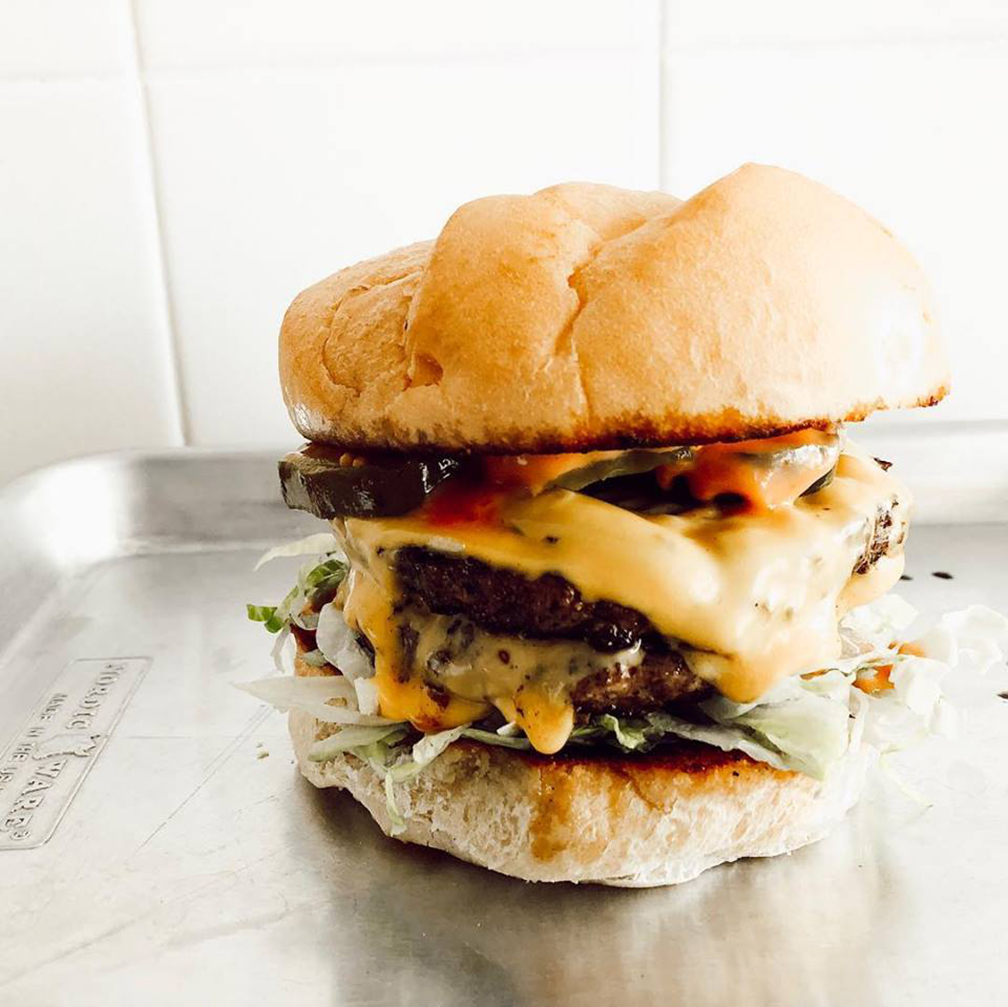 The Kitchen 88 food truck has been a favorite at the weekly round-up on Wednesdays at Wines Park for a few years. Brandon Clark, chef and owner of Kitchen 88, has bigger plans for his modern American food and he's taken a step toward his goal of a brick-and-mortar restaurant by starting a take-away location for Kitchen 88 at 648 E. State Road Suite N. in American Fork.
"For the truck we pack a very simple menu because that's all we can do. Here I have a full kitchen and more freedom to be creative. This has been really fun," said Clark. The Kitchen 88 truck still goes out for lunch, but now they park the truck for dinners Tuesday through Friday from 5 – 9 p.m. at the American Fork take-away location.
The expanded menu at the take-away store includes Clark's amazing tri-tip steak and mashed potatoes with snap peas covered in one of Kitchen 88's signature sauces, like peri-peri, sweet chili, BBQ, sweet mustard or chimichurri. No matter what sauce is on the seven-ounce grilled tri-tip steak and mashed potatoes, the tender meat and buttery-smooth potatoes combined with the fresh crunch of the sugar snap peas are a love potion that keep customers coming back. Another menu favorite is the seven-ounce grilled pork tenderloin with roasted fingerling potatoes, grilled asparagus and drizzled with sweet mustard sauce. "You can come back to our food truck and have multiple different meals just by changing the sauces," said Clark. The take-away restaurant also has specials that last for two weeks, like the mouth-watering double burger with house-made sauce on a toasted, bakery-style bun that Kitchen 88 offered at the end of July.
Clark got the idea of becoming a chef and having a restaurant while he was serving an LDS Church mission in South Africa. It wasn't necessarily the food in South Africa that inspired him, although his peri-peri sauce is made with an African Bird's Eye Chili that he discovered while he was there, but Clark's love of serving people. "I'd always liked cooking, but food to me is a means to an end – it's a way to gather people together. We eat three meals a day! It might as well be good," said Clark. He took the foods class four times in high school and found that he understood math if it was in terms of figuring out recipes. After his LDS mission, Clark went to the Culinary Institute of America in Northern California. He learned the business side of restaurants by working for Kneaders here in Utah. Clark's Dad, a graphic designer, helped create the distinctive Kitchen 88 logo, and his talented wife Hayley is the photographer for their social media advertising. Clark's brother and a friend are in the kitchen with him as well.
"This brand was born when I was single and working in a restaurant for 14 hours a day. When I got home, I just wanted a decent piece of protein and some sides and I couldn't find it anywhere. I developed Kitchen 88 as an upscale, homecooked meal," said Clark. "We know when people try our food, they'll be back."
This slideshow requires JavaScript.