WiWaves hopes to change the way we charge devices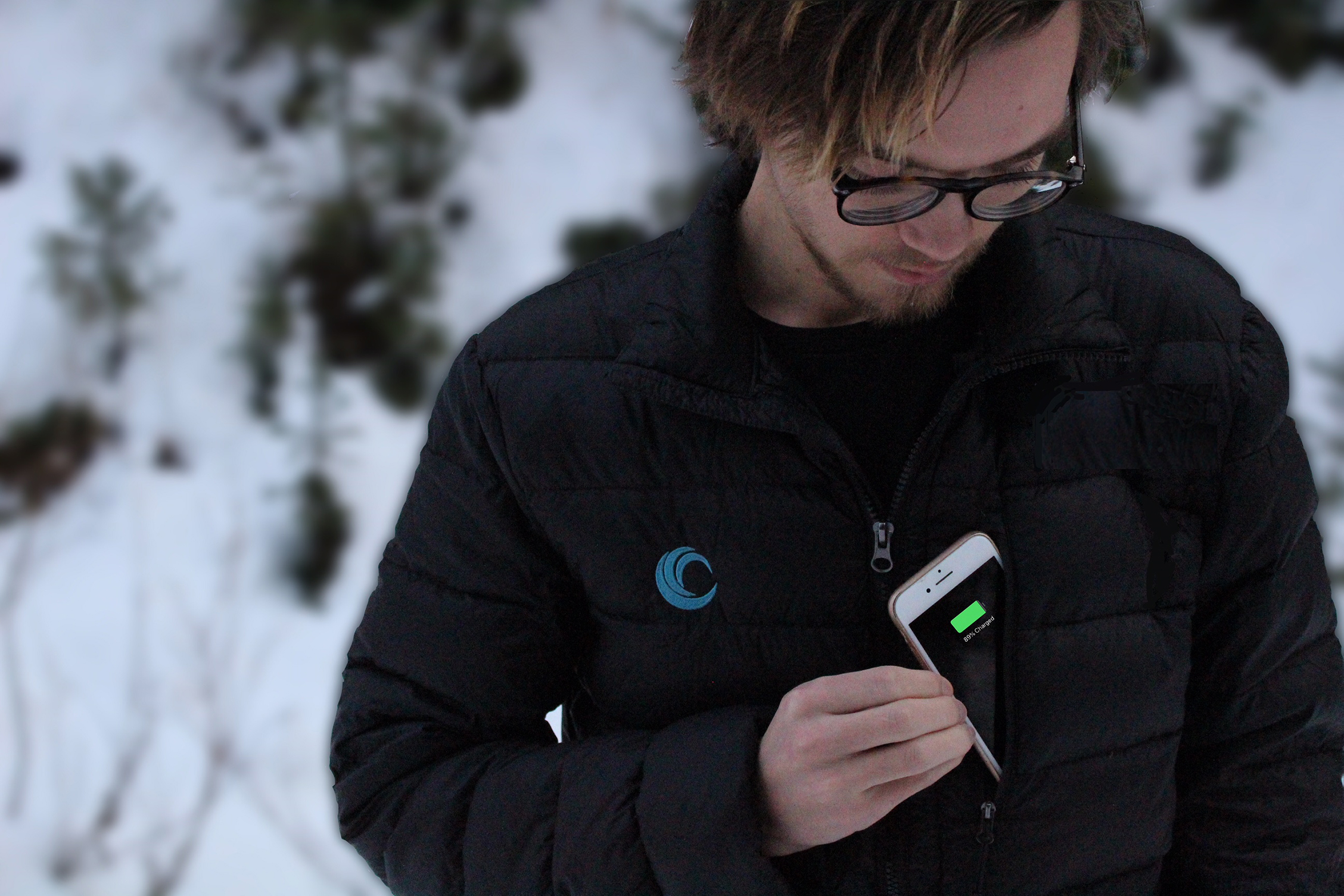 One day about three years ago, while still in high school, teenager Halston van der Sluys, was putting on his coat and slipped his phone into the pocket when he said to himself, "Wouldn't it be cool if my phone could be charging while it is in my pocket without having to plug it in?"  That idea got an entrepreneurial ball rolling fast. He and his best friend, Cameron Stuart, started working on the idea of reinventing a wireless charging device.
"Our goal is for you to be able to power every one of your devices wirelessly and hassle-free just by walking into a room," said van der Sluys, CEO of WiWaves, the company he founded with Stuart, who is the COO and over Business Development.
The two founders, along with two employees, have an office in Lehi thanks to the support of Beta Boom, an accelerator of small businesses and startups who support local entrepreneurs. "We are thrilled to be one of the six companies Beta Boom is currently mentoring. With their support we have been able to work on our vision and products, seek investments and develop our company." said van der Sluys.
Through trial and error, lots of sleepless nights and plenty of hard work over the last couple of years, the young duo has created a capsule-shaped device that can wirelessly charge any device without using a plug, cord or charging pad.  The capsule can charge anything within 20 feet using radio frequency. The capsule can sit on a desk or bookshelf, or it can be attached to a wall and can charge multiple devices at once through the air.
According to their website, "the WiWaves Capsule RF can be used for personal or commercial use. This uses an omnidirectional RF pattern which is safe for humans and will charge devices that have our ultra-small receivers connected to them. Currently, we support phones, tablets, and laptops with more support coming. Start charging your device as soon as you walk in the room with the first of its kind."
"We are excited about the future and the endless possibilities," said van der Sluys, now 20 years old. "We have meetings scheduled with some big name companies in the Silicon Valley and hope to get additional funding soon so we can hire engineers and people in research and development. We hope to scale our company quickly. And we have more ideas in the works."
There is a patent pending for their product. Pre-orders for the WiWaves Capsule are available on their website ranging in price from $199 to $249. Check out their website at www.wiwaves.com.