Fresh Eye on Lehi: A new friend, fuel, and a frosty beverage…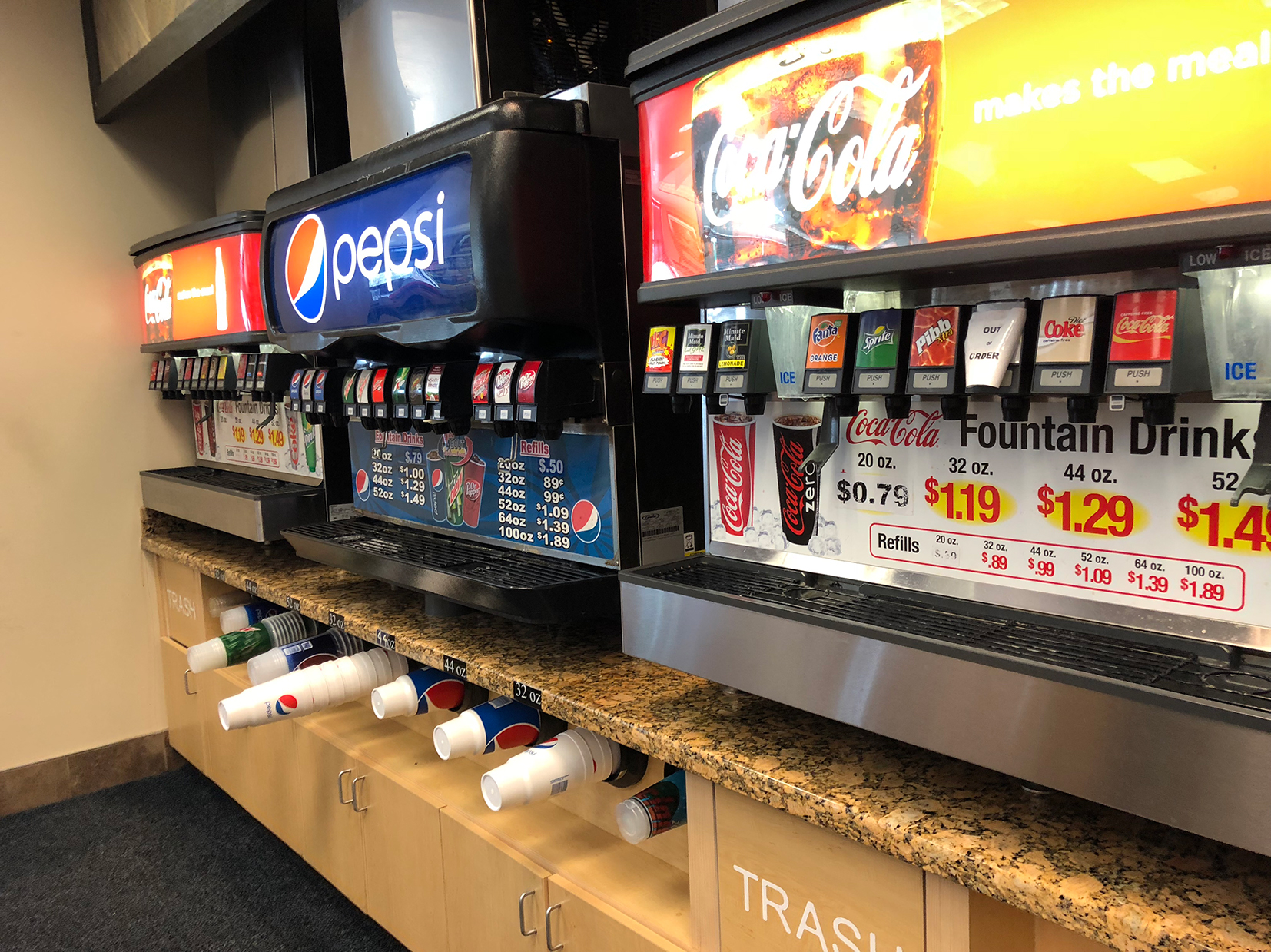 My husband and I moved to Lehi a few months ago from Arizona, and minutes after that last box was unloaded off the moving truck, I headed off to discover my new city.  Yes, I needed to find a grocery store to stock up on the food essentials, and maybe find a Redbox to rent a few videos to get me through a week without internet and TV service… But really, first on my list was to find that prefect local place for my favorite "frosty beverage"–a dirty Diet Dr. Pepper.
I had punch cards at many of the soda shop and treats drive-throughs like "Sodalicious," "Swig." "Fiiz," "The Soda Pop Shop" and "Soda Rush." I Googled and found a few new Utah soda shops called "Thirst," "Straws," and "Pop'n Sweets." All of these places serve delicious sweet treats and will make you a creativity named concoction of soda, flavored syrup, and ice.  I like to call these drinks "Mormon cocktails."
To my surprise, I discovered my perfect soda fix at a gas station just a few minutes from my house. I had stopped to get gas at a Sinclair Station on Main Street called "All About Food and Fuel" and wandered inside. It was a convenience store with an amazing soda fountain flavor selection and they had flavored syrups to add in to make your own soda cocktail. I was excited.  At check out, I mentioned to Cathy Christensen at the register that I was new to the area and I was so excited to find their store. Cathy, a Lehi native, then surprised me and came out from around the counter and gave me a friendly hug and said, "Welcome to Utah!" She was my first new friend in Lehi.
As I was checking out, I noticed they had a drive-through window as well. And not just for sodas. Cathy said you can drive up to the window and their staff will shop (up to about 10 items) for you. So, if you are in your pajamas or it is snowing outside, and don't want to come in for bread and milk, just drive up to the window and they bring your essentials. How great is that!?
But wait, it gets better. Next door in the same building as "All About Food and Fuel" are two restaurants in one–"Scaddy's," an American diner and "Taco Time."–for short, people call the place "Scaddy-Time." I am giving the restaurants two thumbs up for their onion rings and Mexican food, plus the restaurants have their own drive through as well. Talk about never having to get out of your car!
Can this one-stop soda, fuel and food stop location get even better? Yes!  They also have propane, a sewer dump and an RV fueling station (we have a camper, so this is important to my husband.)  And they have two automatic car washes and two "do-it-yourself" car washes. If you have a dog, stop on by "Merlin's Magic Dog Wash", a self-serve dog washing station!
Needless to say, I have become a regular. I won't confirm or deny it, but it is possible I stop by every day.  And yup, they know my car, my name, and my frosty beverage order.
All About Fuel and Food/Scaddy Time is located at 1750 W. Main Street in Lehi.
Gina Halladay was a BYU summer intern at the Lehi Free Press 35 years ago and recently moved to Lehi from out of state.