Vetmari brings vintage to Main Street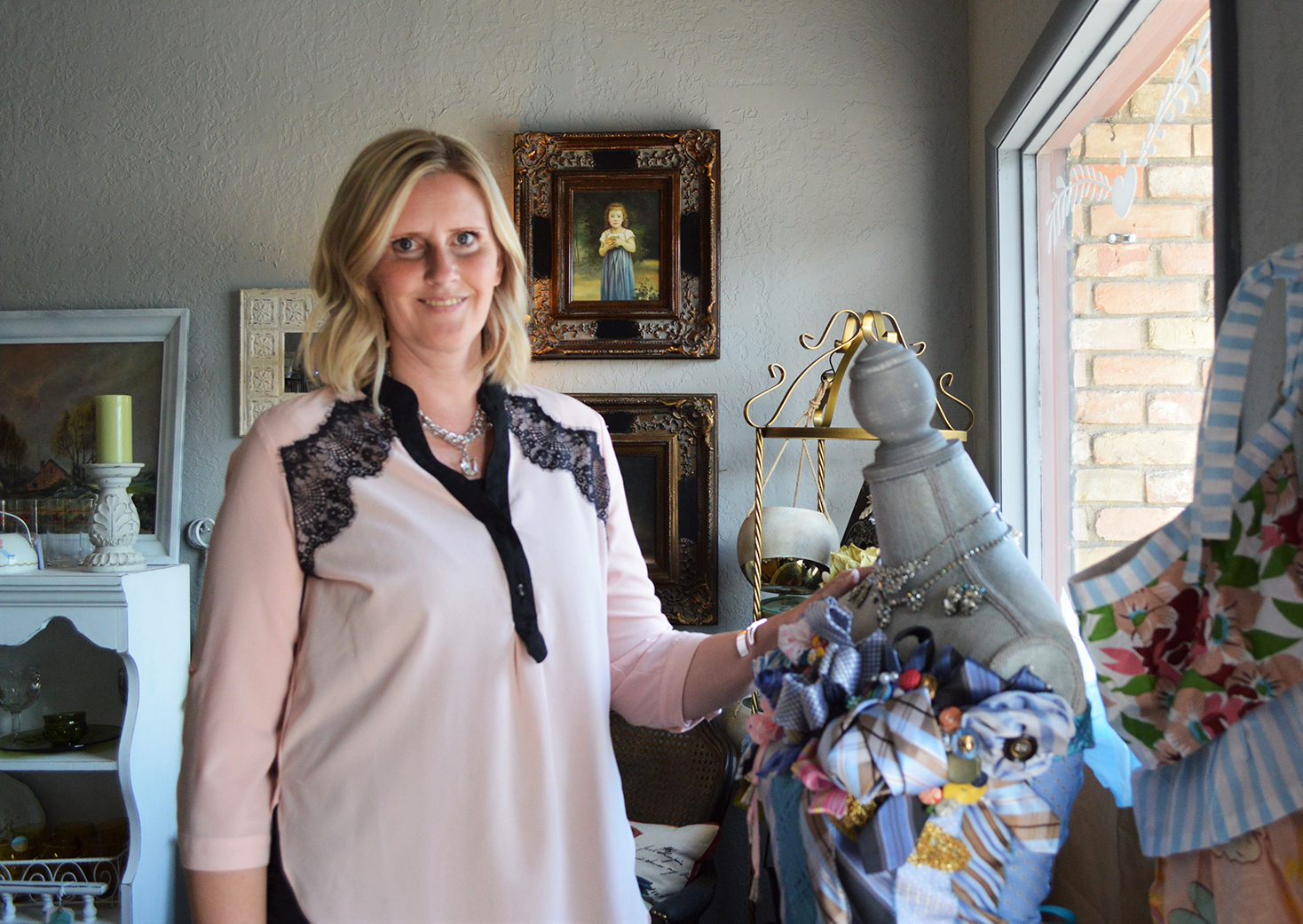 Yvette Marie Jones has brought her eye for vintage items and her graphic design talents to Lehi's historic Main Street in her charming new shop, Vetmari, 46 West Main Street.
"It's been a dream of mine for a long time to have my own shop," said Jones. "I love antiques and treasure hunting. I find things at estate sales, yard sales, thrift shops. I wanted to create a space that was soothing and inspiring."
Vetmari combines furniture upcycled by local craftsmen, fine art from local artists, vintage linens, and dinnerware to mix and match, beauty and bath products, jewelry, stationery, and antiques. Jones is always on the lookout for unique pieces. Right now, her favorite item in the shop is an antique fireplace screen shaped like a peacock. There is also a bed in the corner of the shop dressed with vintage linens and crocheted blankets.
This is Yvette Jones's first foray into retail. She has been working as a graphic designer for the last 25 years. She co-authored a quilt design book, "Dresden Carnival," and designs and sells quilting, sewing, and embroidery patterns. Jones's family has been hard at work setting up the shop and helping her source items. The shop itself has very high ceilings with windows that bathe the space in natural light.
"I have a thing for dishes and antique tins, so you'll always be able to find those in the shop. Anything elegant and sparkly. I go for the eclectic cottage look when I entertain," said Jones. A farmhouse table in the middle of the shop is set with cheerful yellow gingham napkins and a mix of vintage dinnerware. At the grand opening of Vetmari on Friday, August 17, Jones also had a tiered cupcake tower with mini cupcakes from the bakery on Main Street.
Vetmari is open Tuesday – Friday from 10 – 6 and Saturday from 10 – 5.
This slideshow requires JavaScript.