Skyridge students win at New York film festival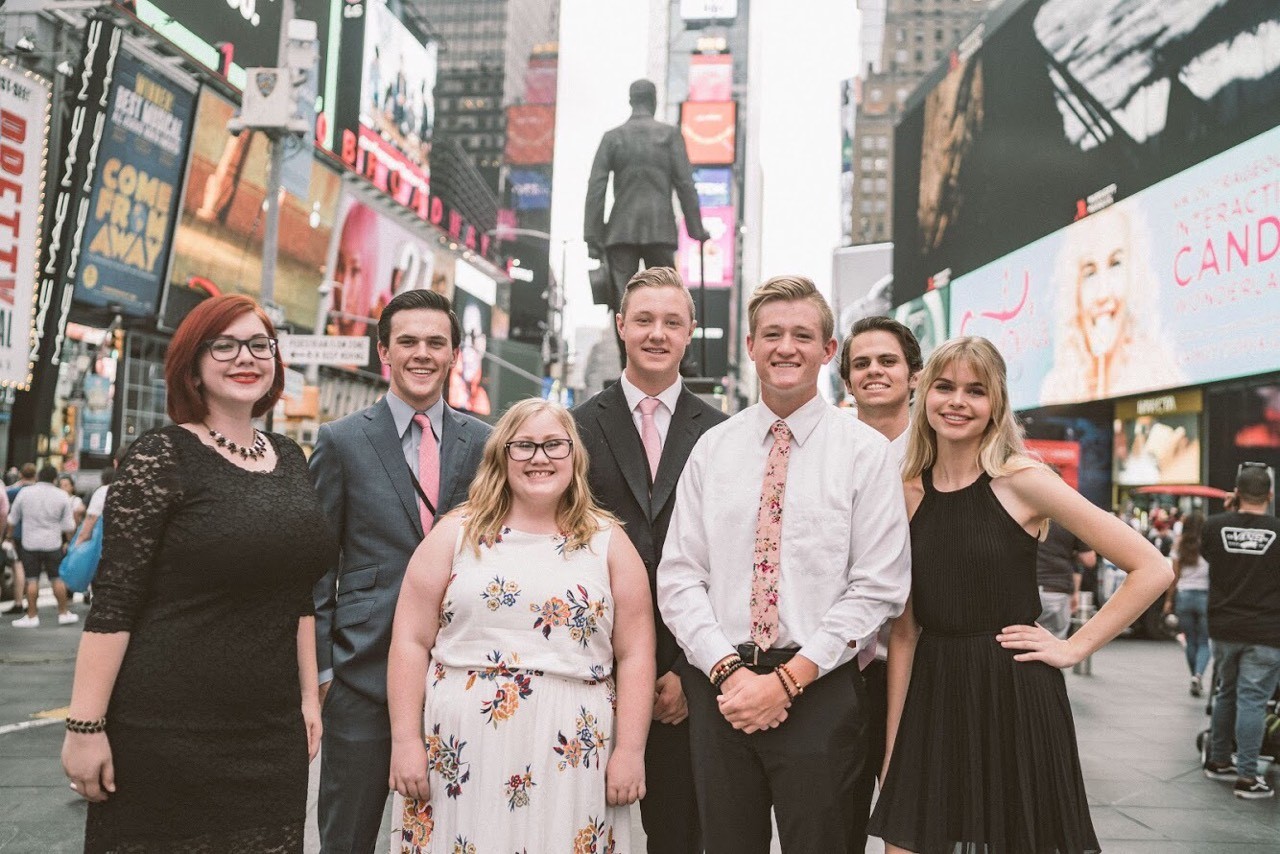 Skyridge High School sent seven of their best film students to the All American High School Film Festival (AAHSFF) during the first week of October. They had 24 hours to make a short film after a red-eye flight from Salt Lake City to New York City that allowed them only two hours of sleep, but they still ended up taking home a big win.
The first challenge the Skyridge film students were given at AAHSFF was the Claustrophobia Creativity Challenge. They had one room and 24 hours to make an impactful five-minute film. The team decided to tell the true story of a young YouTube influencer who came to New York City to pursue her dream. The young woman starts out putting on an act, always bright and cheerful and excited to let her audience in on the trends she's discovered. The Skyridge team, with Maya Radmall acting the part of the YouTube influencer, showed the reality of the young woman missing home and worried about her sick father. When she takes off the mask and shares her true self, the young woman ends up finding success.
The judges of the Claustrophobia Creativity Challenge, which included John Legend and actress Kristin Stewart, praised the SHS film students for their relevant subject matter, authenticity, and cinematography. Skyridge took first place in the Claustrophobia Creativity Challenge out of 37 high school film teams from around the world.
"We chose to do our film about an actual YouTube influencer making sacrifices to bring content to her viewers, but trying to keep her backstory hidden. That's pretty common for YouTube influencers. We wanted to show that when she stopped being fake and showed vulnerability, that's what made people connect with her," explained Skyridge film student, Tyler Romrell.
Members of the Skyridge film team spent three days in New York City competing, learning, and watching their film entries on the big screen. They're looking forward to the Utah High School Film Festival in early 2019, and the Broadcast Awards in February 2019, but for now their main focus is the weekly show they produce for Skyridge High School.