Lehi Arts kicks off the holiday season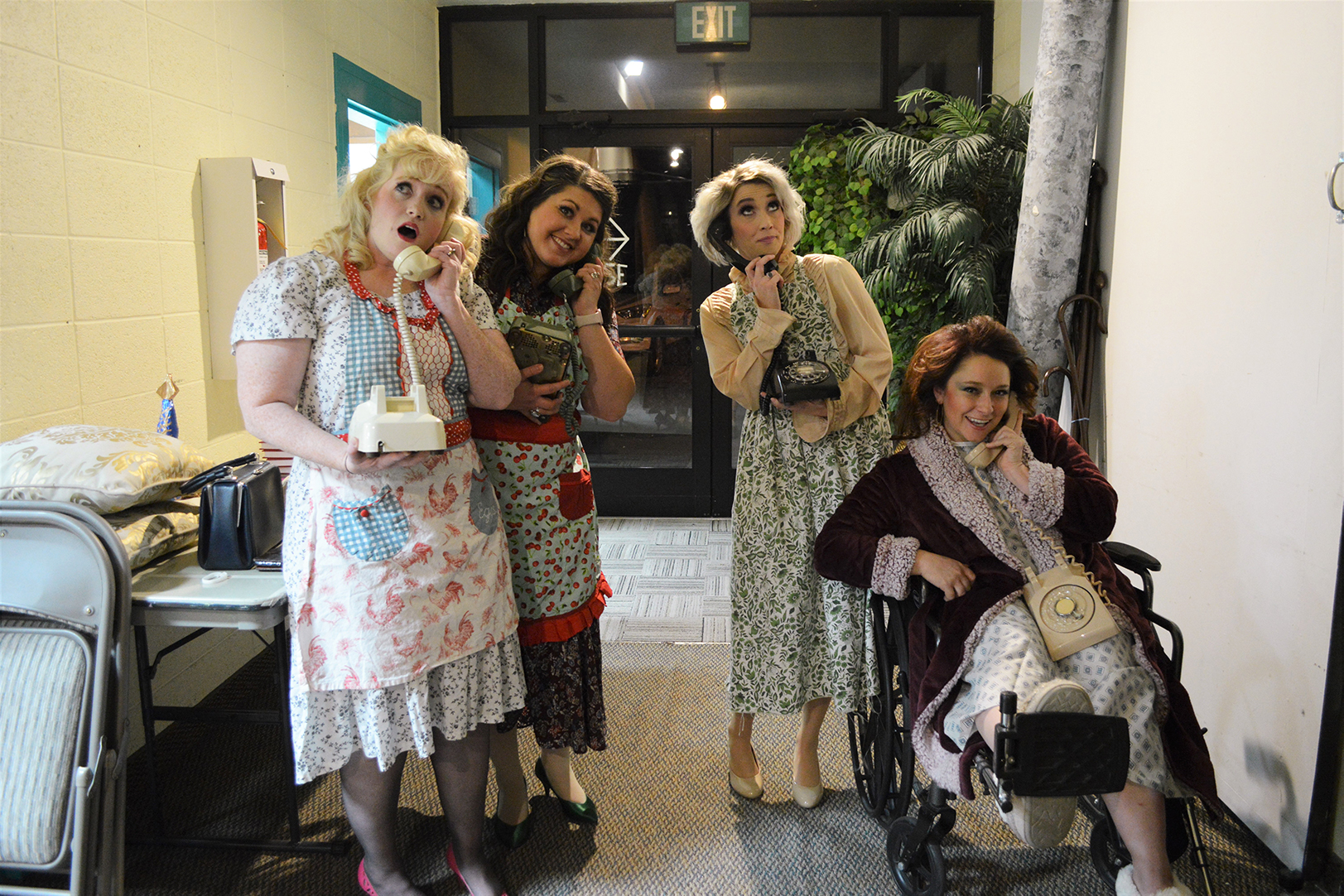 The Lehi Arts Center continues their annual Christmas season tradition of a holiday-themed production the entire family can enjoy together. "The Best Christmas Pageant Ever" will be at the Lehi Arts Center, 685 North Center Street, beginning Friday, November 30, running until Saturday, December 15. Shows are Monday nights and Thursday through Saturday at 7:30 p.m., with one matinee on Saturday, December 15 at 3 p.m. Tickets are $5 for seniors and children, and $8 for adults.
Barbara Robinson's 1971 book, The Best Christmas Pageant Ever, has become a classic, originally appearing as a story in McCall's magazine. The book was adapted into a play and even a television movie in 1983. The story of the rowdy Herdman children showing up at church for the snacks, then staying to take over the Christmas play has been reminding people of the true meaning of the season for many years.
"This is a great show for families to watch together. It's applicable to today, too. Sometimes the school bullies just need to be included. I like that this show reminds us that people can surprise you, especially kids," said Jeanna Cunningham, co-director of the Lehi Arts production. Cunningham is the Dance Chair for the Lehi Arts Council and has choreographed many LAC productions over the years, but this is her first time directing. LoriAnne Poulsen is directing as well.
One of the traditions for the annual Christmas play at the Lehi Arts Center is a cast full of families. This year there are parents and children, moms with their sons and/or daughters, and siblings performing together. They're not just acting; the cast helped paint Jerry Hatch's sets with Cunningham and Poulsen as well. "They're all super reliable – they come early and stay late. They've made it so easy," said Cunningham of the talented cast. Most of the ensemble are new to Lehi Arts productions, but several of the younger cast members have experience at the small theater with the Kidz Theater Workshops the LAC presents twice a year.
"Arts in Lehi are part of the season; the annual play always makes it feel like Christmas," said Jeanna Cunningham.