Lehi fire stations declare house identities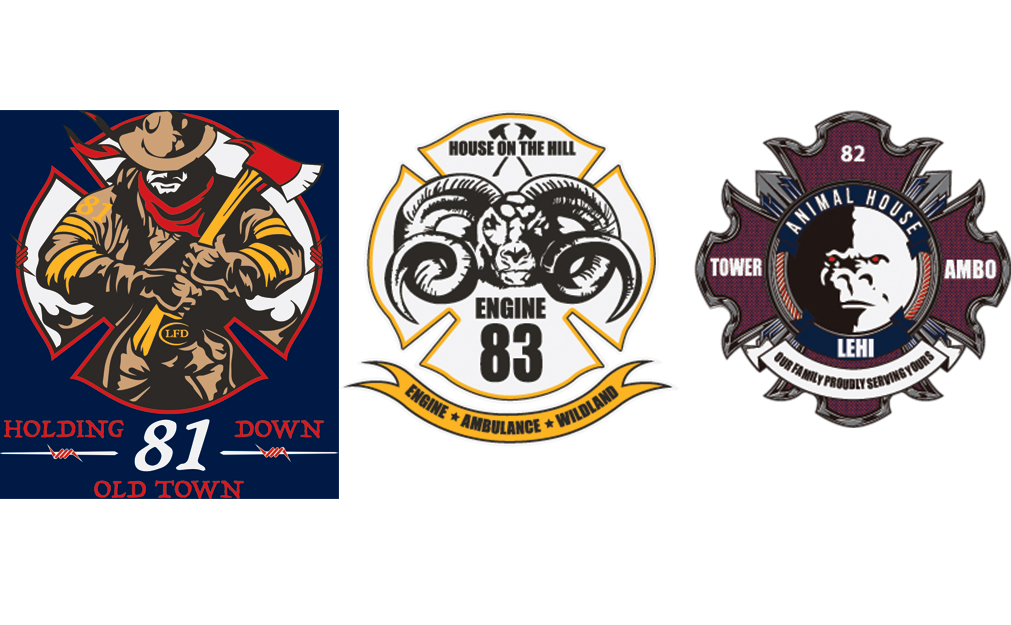 The three Lehi fire stations have taken on a tradition from the east coast of naming the individual fire stations and giving them a motto and identity. Fire Department Chief Jeremy Craft presented the new station house names and logos at the November 13 Lehi City Council meeting.
"One of the things I vowed to do when I became chief was hold on to as many fire service traditions as I possibly could without impeding progress or hindering service," said Chief Craft. "One thing I wanted to do from the beginning is come up with station mantras and mascots." Each of the Lehi fire stations were challenged to come up with an identity and a mascot and Ivan Radcliff, firefighter AEMT, designed the house seals.
Station 83, Lehi's newest fire station serving the Traverse Mountain area, chose the station name, "House on the Hill," since they serve a more mountainous area of the city. Their mascot, appropriately, is a ram.
Station 82 at 250 West 2600 North houses their tower truck and firefighters who climb those tall ladders are called "truck monkeys" in fire station lingo. Station 82 decided to call themselves "Animal House" with an ape on their seal, as well as the Lehi Fire Fighter motto, "Our family proudly serving yours."
The original Lehi fire station 81 on Center Street took on the identity, "Holding Down Old Town" with a cowboy firefighter as their mascot. "We love serving the older part of Lehi," said Captain Bronson Smith of Fire Station 81. "We recently did an inspection at the Lehi Roller Mills, which is a pretty cool assignment for us."
The new seals are featured on T-shirts issued to firefighters at each station house in Lehi, and on the flags attached to apparatus at each station. Chief Craft gave the members of the Lehi City Council a shirt with the seal from the station house that serves their home. "We're looking for a little more ownership and pride in our station houses," said Chief Craft.