Lehi's Gurney spearheads donations for Paradise fire victims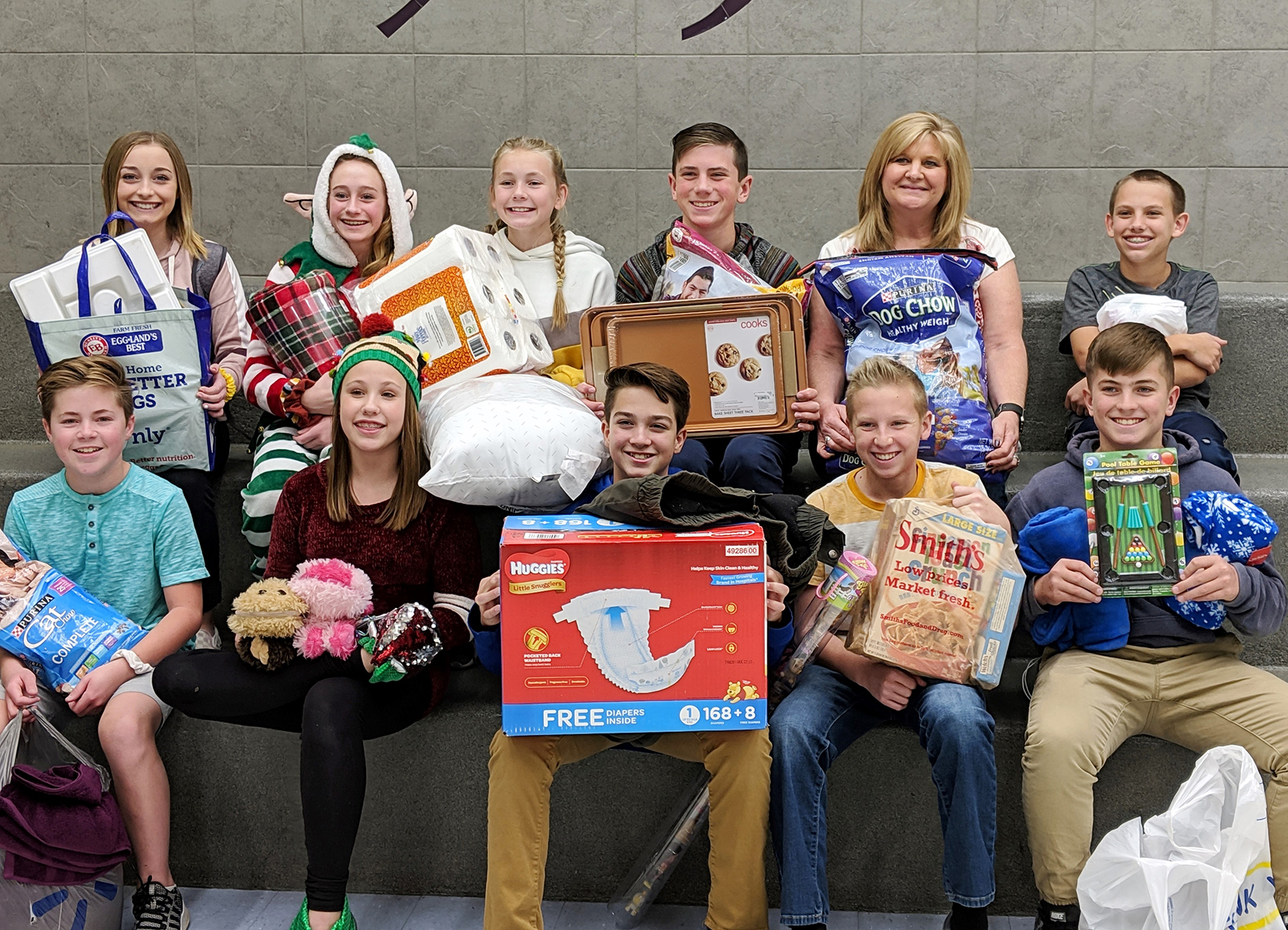 Barbara (BJ) Gurney, media specialist at Lehi Junior High, began organizing and collecting donations for her family and neighbors from Paradise, California, the day she learned about the devastating fire there on November 8.
Gurney and her husband, Kurt, grew up in Paradise, California, and they still have family and friends there. "They get fires all the time in Paradise, but it's usually canyon fires that we're warned about in plenty of time," explained Gurney. "The difference this time was the 50 mile per hour winds. The fire started in the canyon at 6:30 in the morning and by 7:00, it was in the middle of Paradise." There are only three roads coming in and out of Paradise and one of them was shut down during the evacuation because it was consumed by flames. A power surge at the beginning of the fire took out land lines, leaving elderly people without cell phones no way to communicate with loved ones.
Along with other anxious members of the Paradise community, BJ Gurney has been checking satellite photos to see the damage to the town. Fire and rescue officials have estimated that 90% of the buildings in Paradise have been lost. "In my neighborhood circle all the houses are gone except for two. There are other neighborhoods where all the houses on both sides of the street are gone. It's more unusual to see a house still standing," said Gurney.
The town of Paradise is full of rolling hills and pine trees. The sap in the pine trees created mini explosions that took the blaze from one tree to another even faster. The fire burned the equivalent of eight football fields a minute and has left approximately 14,000 people homeless. Some residents were able to escape with their camping trailers, which they're living in now. Others are in shelters or staying with family until temporary homes are provided. Homes that survived the fire sustained severe damage.
"We found out the donation centers there are inundated with used clothing," said Gurney. "I wanted to know what we could do for the next step – when they do find an apartment to rent or the FEMA trailers get there, they'll have nothing to set up house." The shelter Gurney contacted in Chico, California, agreed that new household items would be the best donations. There are also shelters babysitting pets who can't be with their owners who are in other shelters, so dog and cat food, as well as kitty litter are needed.
Barbara and Kurt Gurney have rented a truck and are taking the following NEW items until Wednesday, December 5, at Lehi Junior High and Skyridge High School during school hours;
-Gift cards (gas, Walmart, Safeco, Target, etc.)
-Kitchen supplies (measuring cups, pots and pans, toasters, can openers, etc.)
-Bath towels
-Pillows
-Underwear (mainly for adults)
-Sheet sets
-Shoes
-Paper plates
-Diapers
-Laundry detergent
-Trash bags
-Dog food
-Cat food/kitty litter
-Cereal
-Non-perishable food
-Warm hats
-Shampoo and conditioner
-Feminine hygiene products
-Duffle bags
The Elks Lodge in Chico, California, is having a Christmas party for the families affected by the fire and would like to have new toys to give the children as well. Please donate only new items to the Paradise fire survivors.
Any businesses that would like to help collect items are welcome and encouraged to do so. Please deliver items to Lehi Junior High or Skyridge High School by Wednesday, December 5. The Gurneys will also be collecting donations at Walmart in American Fork Monday – Wednesday, December 3 – 5, from 4 p.m. to 6 p.m.