Lehi boy's basketball team beats Alta in grudge match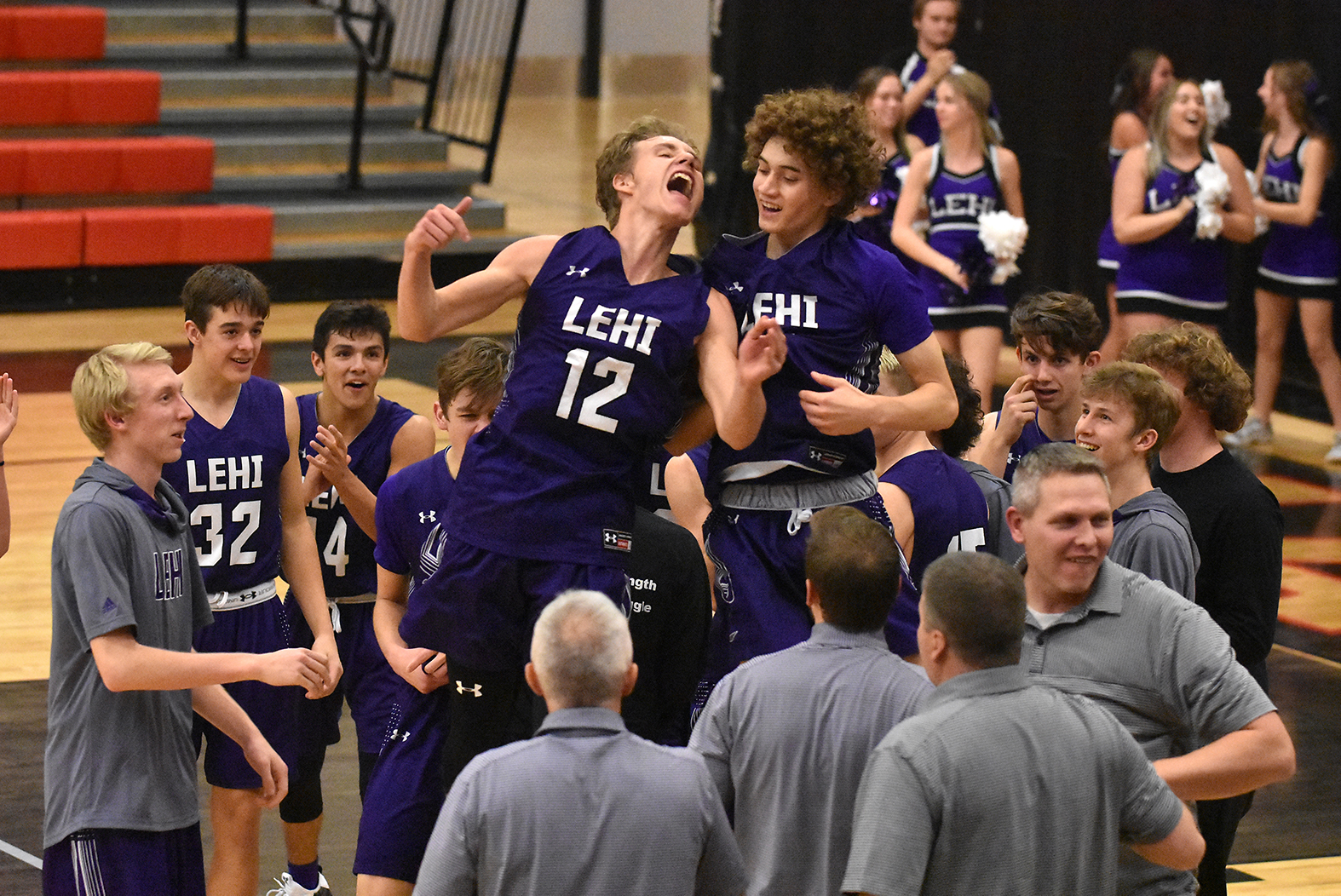 Lehi boys exacted revenge on the Alta Hawks last Friday, December 7 in a pre-season game at Alta High School. The previous week Lehi had fallen to the Hawks by 5 points in a see-saw battle that eventually saw the Hawks as the victors.
The Pioneers beat Alta in a close game 60-58 with Lehi's shooting ace, Kevin Winsor scoring 18 points to set the pace for the team. Winsor was 2 for 3 from the three-point line. Lehi players Noa Gonsalves, Logan Peck, Trey Anderson and Hayden Betts shot 100% from the field for an outstanding shooting display from the varsity team. Winsor was 100% from the free-throw line with 8 attempts and 8 makes.
Charles Jacob, Oakley Krumvieda, and Spencer Dean had 4 rebounds a piece for the Pioneers in the victory. Lehi played Westlake on Tuesday, December 11.
This slideshow requires JavaScript.