City Council decides fate of proposed Parker Brown building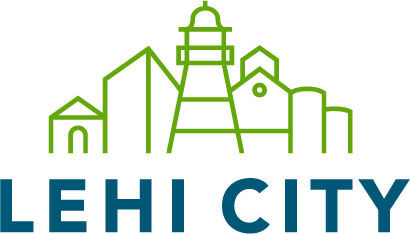 Council limits Main Street buildings to three stories, parking still a problem
The fate of the former Porter's Place property now owned by Parker Brown Real Estate was considered by the Lehi City Council during their meeting on December 11, 2018. The Council voted unanimously to have the Parker Brown property designated part of the Historic Commerce District. All the City Council members also unanimously agreed that the height of buildings in the Historic Commerce District should remain at three stories.
When Parker Brown purchased the .21-acre parcel on Main Street from Lehi City, they presented a plan for a three-story building, but in October of this year, Parker Brown requested a change to the code to allow four-story buildings in the Historic Commerce District. Members of the Planning Commission, residents, and business owners were split in their opinions about the property and whether to keep the historic pioneer look on Main Street or bring in new business to revitalize downtown. The Planning Commission voted to recommend in favor of changing the building height in the Historic Commerce District to four stories, but the three to two vote did not represent a majority and the item moved to City Council without a recommendation.
Once again, Lehi residents came to City Council Chambers to be heard on the record regarding the Parker Brown property located on the corner of Center and Main Street. Parker Brown, represented by Brian Knowlton and Brian Brown, explained the inspiration for the building, a brownstone in Boston, and that the fourth story would be set back and only visible from Center Street side where it would look like a "gateway" to historic Main Street. "It's much easier for us to build a three-story building than it is to come here and ask for a fourth story. The thing that makes historic downtowns work is the look and we want to create that look with this gateway onto Main Street. We're trying to be respectful of existing structures and streetscape," said Knowlton.
"There is a whole lot more than that little section we need to consider. The rest of us on Main Street will be affected by this change. We need to know what the general plan is for Historic Commerce. How much of Main Street does that include and what do we want it to look like?– before we start making changes to the general plan," said Jared Sepulveda, a Main Street resident. Kim Struthers, Director of Lehi City Planning and Zoning, explained that the general plan is in the process of being revised and an outside consultant has been hired to specifically look at the Historic Commerce District.
"You said at Planning Commission that the building didn't 'pencil' without a fourth floor. Is that true?" Council Member Paige Albrecht asked Brown and Knowlton.
"As it's drawn right now, it wouldn't work to just erase the top floor. We would have to change the design completely. To be clear, we are absolutely committed to doing a building there. We're excited even if it's a three-story. We will make it work. Period," answered Brian Knowlton.
During the public input on the agenda item, Greg Powell, owner of the automotive business across Center Street from the Parker Brown property, said, "I'm the third generation to run our business on Main Street. Over the years we've made changes to our property and gone through the proper process. When I added a 3200 square foot structure, I had to acquire land for 36 parking stalls before the building was approved. I need every one of those 36 stalls. They've got 10 parking stalls for 32,000 square feet." Powell has dealt with other businesses using his parking lot in the past. "We need to be good neighbors. We need to step back and address these issues before moving forward," Powell continued.
Other residents and business owners went on the record during public input, some in favor of a taller building and others opposed. After more than an hour on the Parker Brown agenda item alone, Mayor Johnson asked each of the Council Members to explain their view. Paul Hancock, Mike Southwick, Paige Albrecht, and Chris Condie all agreed that they approved of the Parker Brown design and concept but did not want to amend the code to allow four-story buildings in the Historic Commerce District on Main Street. Council Member Johnny Revill also did not want to amend the code and said, "If our real goal is to revitalize downtown then we as a City need to take some of the responsibility to find new parking."
The City Council unanimously denied Parker Brown's request to change the height of buildings in the Historic Commerce District from three to four stories.