Lehi Pioneers boys basketball team drops one and wins one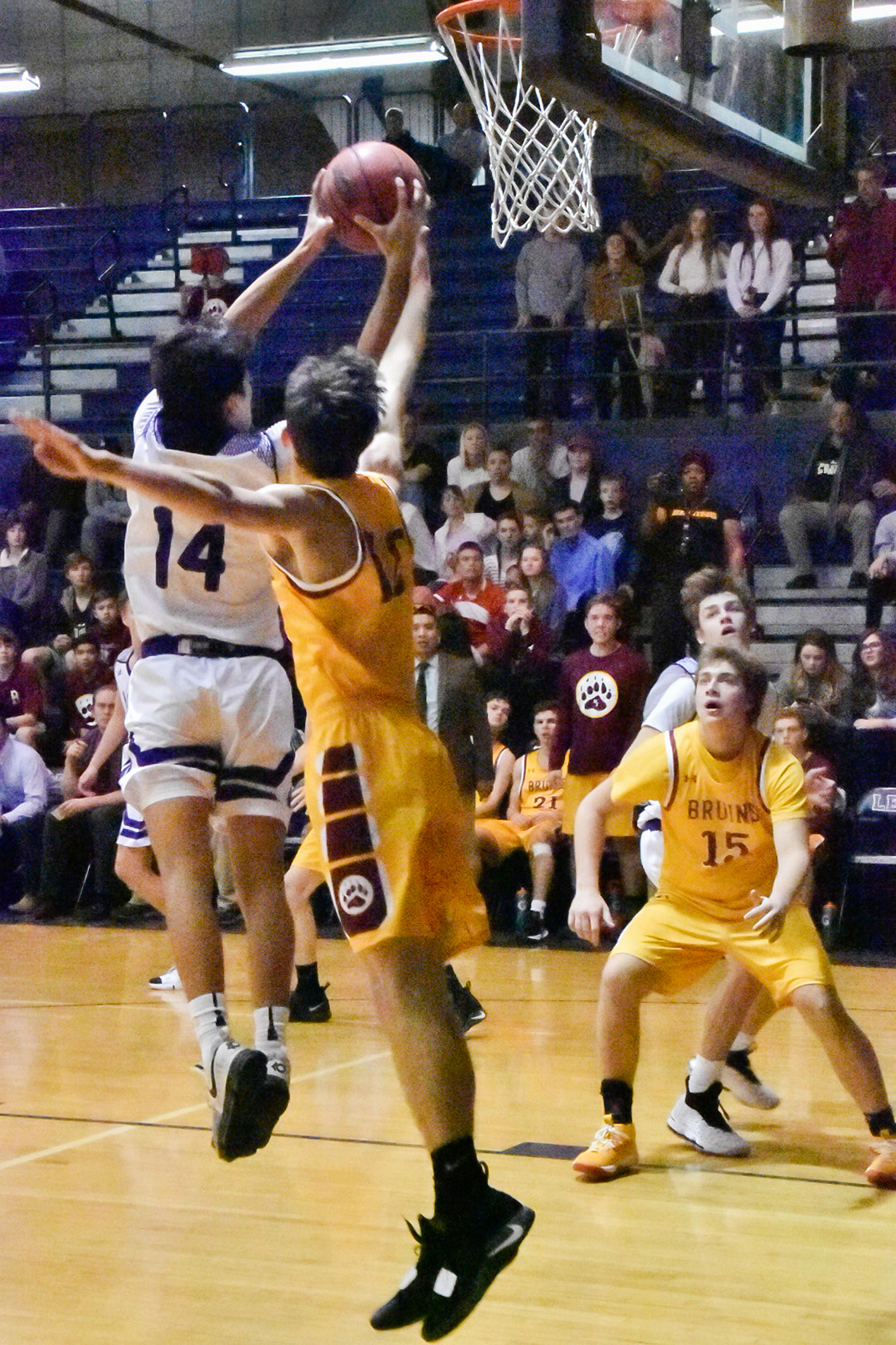 The Salem Hills boys' basketball team navigated through the Lehi High School construction zone and followed the signs in the hallways to the gym for a game against the Pioneers on Wednesday, January 9. Salem Hills, 4-A state champion in 2018, left with a 63 to 58 win against the Pioneers. Lehi led the game at the end of the first quarter by three points, thanks to three last-minute three-point shots. The Pioneers ended up hitting 10 three-pointers during the game, contributing to Lehi's one-point lead at the end of the third quarter. Salem Hills had a strong fourth quarter, scoring 27 points to win by 5. Kevin Winsor led the Pioneers with a game-high 21 points. The JV and Sophomore Lehi teams both won their games. The score of the JV game was 69-65 and the Sophomores won 44-41.
Lehi 105, Mountain View 101
The Lehi Pioneers boys' basketball team held on for a 105-101 win in triple overtime against the Mountain View Bruins on Friday, January 11. Things started out great as Lehi High's Abagail Hampton did a great job singing the national anthem.
The Friday night game was close all the way as both teams scored well and often. Lehi led the game at the end of each of the first three quarters, but the Bruins came back to tie the game at the end of regulation. Both teams scored nine points in the first overtime. Lehi's Ryker Lee hit two three-point baskets and Charles Jacob added one of his own during the first overtime. The second overtime saw each team score only five points. In the final overtime, the Pioneers outscored the Bruins 11 to 7 and ended the night with a 105-101 win. Lehi's Noa Gonsalves hit eight out of eight shots from the foul line in the last overtime.
The Pioneers hit a total of 15 three-point shots in the game with Ryker Lee contributing seven of them. Ryker ended up with 22 points while Noa Gonsalves led the Pioneers with 24. Charles Jacob and Kevin Winsor also scored in double figures with 15 and 14 points respectively. The Lehi JV team beat the Bruins 65-55 and the Sophomore Pioneer team won 60-39.