Anna Martin awarded Gatorade Player of the Year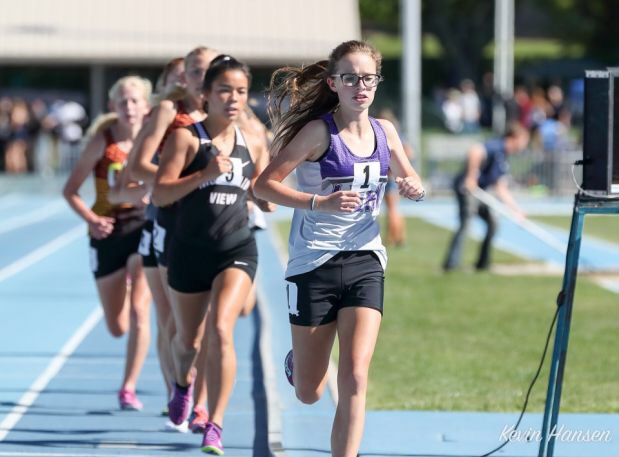 Lehi High School's cross-country star, Anna Martin, has been awarded the Gatorade Player of the Year in Utah for cross country. The award was established in 1985 and honors high school student-athletes in each state for their athletic excellence, academic achievement, and exemplary character
"I was definitely not expecting it. This is a super big honor," said Martin. She is only the second athlete from Lehi and the first girl to get the Gatorade award for the state of Utah. Martin, a junior at LHS, had a remarkable cross-country season, culminating in her first-place finish and record-breaking time at the State meet. She maintains a 3.92 grade point average and has participated in many service projects as part of her youth group in The Church of Jesus Christ of Latter-day Saints. Martin has a way of lifting everyone around her, making her exemplary character easy to spot. Colleges are already sending Martin letters, but she's waiting until next year to decide where she'll attend.
"We have a small team at Lehi High School and that can be hard sometimes, not getting to go to the big meets, but it also makes it easy to be friends with everyone on the team," said Martin. "I love being close with my team and coaches, traveling together. It's an individual sport, but being a team definitely comes into play. We encourage each other and share techniques and advice."
Running has a year-round season for Anna Martin. She participates in cross country in the fall, indoor track in the winter, and outdoor track in the spring. Martin is already thinking about how to cut down her times in the 800m, 1600m, and 3200m races when outdoor track season starts.
Anna Martin will receive an engraved trophy to keep in her home, as well as a trophy to put on display at Lehi High School. She was recognized at the basketball game on Tuesday, January 29, at LHS as well.