Former Lehi Mayor questions Ranked Choice Voting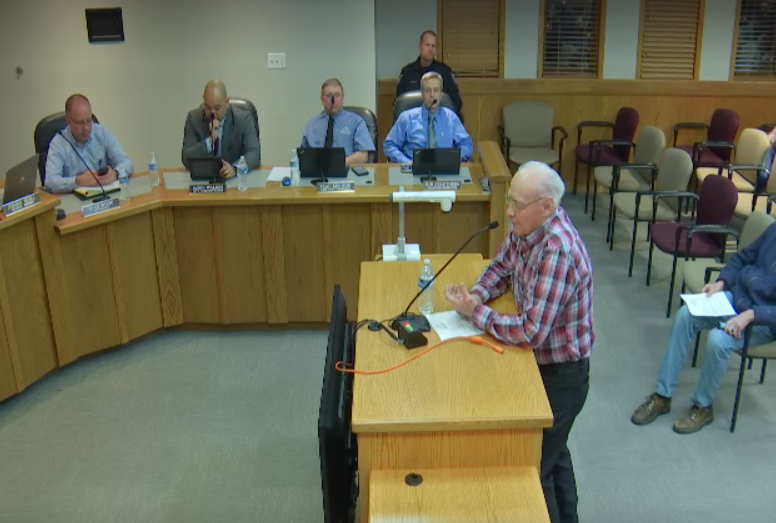 During the public input section of Lehi City Council meeting on February 26, former Lehi City Mayor and City Council member, Ron Smith, questioned the City's decision to go forward with ranked choice voting.
Ranked Choice Voting was discussed by the City Council members in a meeting held December 4, 2018. The Council unanimously voted to be one of six Utah cities to try this new method of voting. Initially the City had 30 days to decide, but the time has been extended by the state to 60 days.
Smith gave a brief history of municipal voting in Lehi. "I have been involved in Lehi City elections for over 30 years. In the past, there were two parties, the Progressives and the Citizens parties. The two parties' caucus meetings were held at the same time. Many times, the candidates for office were long-time Lehi residents who brought family and friends to the meetings and could easily be nominated to be on the ballot for each party.
Smith said, "Former Mayor George Tripp and I felt that many new people were not being involved in City elections so we felt a primary election would be beneficial. Since 1997, Lehi has held a primary election." Ranked Choice Voting would eliminate a primary election. Smith's final words to the Council were, "If it ain't broken don't fix it."
Another Lehi citizen, Christy Askew, approached the Council about amending the Accessory Dwelling Unit ordinance to allow her to build a home with an ADU. Askew explained, "My husband has Huntington's Disease. We need to build a home on one level. We need an ADU amendment to allow for a narrower frontage than the ordinance allows. We have paid all our fees and ask that we can build a home that will accommodate our family's needs."
Finally, another citizen, spoke to the Council about his concerns with the Dixon property annexation.
The meeting was short with only three agenda items that were all unanimously approved.
Resolution 2019-09 to annex the Goulding Annexation, approximately 55.37 acres of property located at approximately 3000 West Traverse Mountain Blvd with a proposed TOD zoning. Petitioner was Geneva Rock.
Councilmember Johnny Revill was appointed a Board Member to the Timpanogos Service District. (Revill quipped, "I have gone from garbage to sewage.")
Councilmember Chris Condie was appointed to the North Pointe Solid Waste Special Services District.
The meeting was adjourned at approximately 7:20 p.m.