Trained central sterile technicians in high demand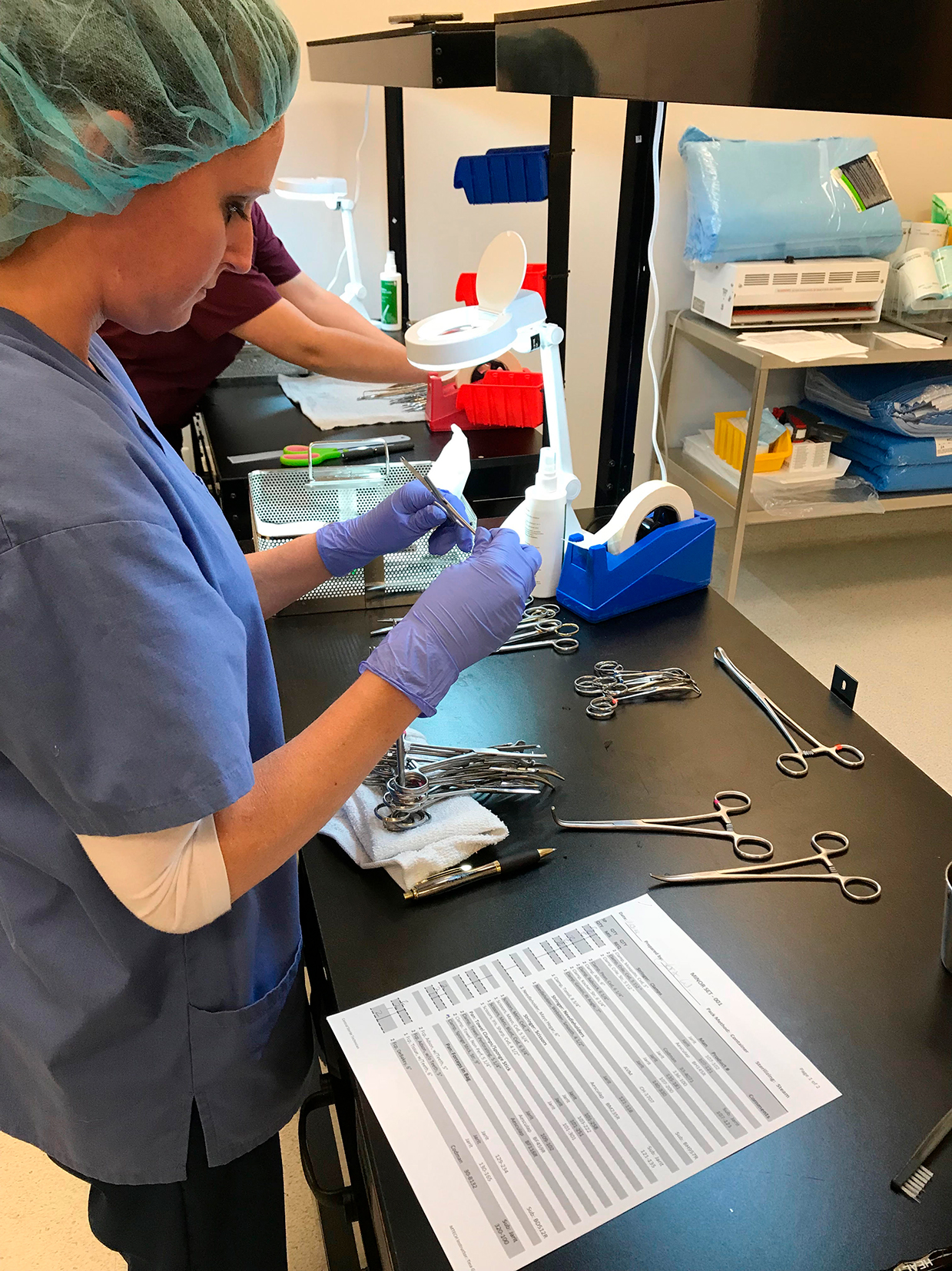 MTECH evening class added starting March 18
The Central Sterile Technician program at Mountainland Technical College (MTECH) has a new evening class available to students. Beginning Monday, March 18, this class is a good fit for people interested in a career in the medical industry–a field that continues to increase in demand.
A central sterile processing technician plays a vital role in maintaining the cleanliness, functionality, and inventory of health care instrumentation and equipment. Their work ensures that patients avoid infections and that doctors, nurses, and allied health professionals are able to access the instrumentation and equipment they need immediately.
Tina Gillis, the Central Sterile Technician program instructor at MTECH, said "The rising need for sterile technicians is industry-wide. The need for trained sterile techs comes from employers recognizing the importance and value of trained techs to deliver the best possible care to the patients and the operating room staff."
"A sterile technician has become a highly sought after job practically everywhere you go. If I were to move to any state in the US, I know I wouldn't have a problem finding a great paying, full-time job with benefits as a sterile tech" said Gillis. "One student in my class expressed interest in this program due to the behind the scenes access to a healthcare job," Gillis added.
More information about the Central Sterile Technician program is available on the MTECH website.