Lehi Luminaries: Artist Ron Russon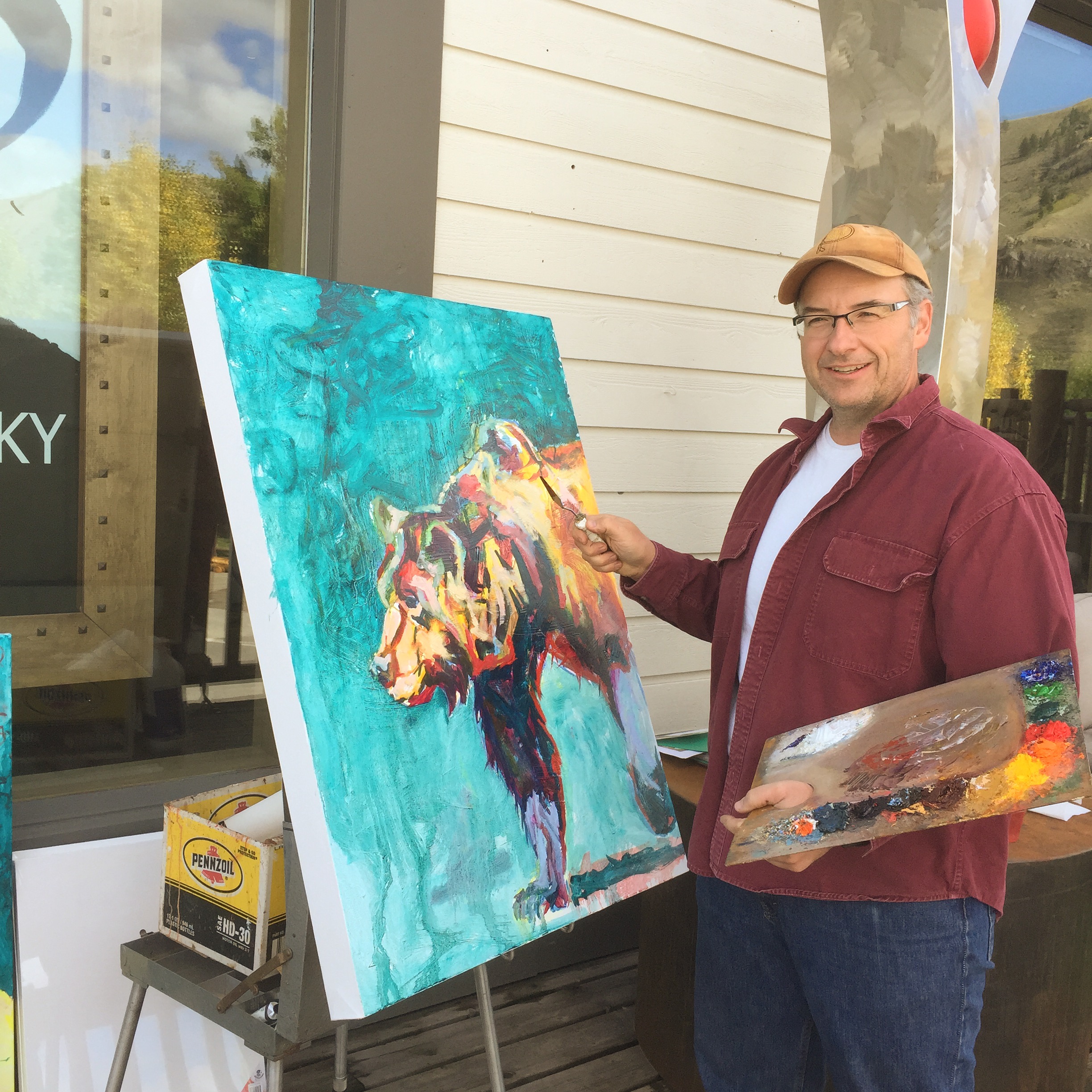 Ronald D. Russon was born and raised in a rural area outside of Lehi. He was surrounded by the Wasatch Mountains, many farms, and acres of cultivated ground. Raised in a family of five boys in an agrarian area, work was taught and expected. Being a big boy Ron and his brother were farmed out to the neighbors and relatives for labor and heavy lifting. They became known as "those Russon boys" and were often found helping with a flooded basement, shoveling as sundries, elbow deep in axle grease, etc. (The piano moving count is up to around 37.) In addition to the dairy farm, he maintained two other jobs to pay for his schooling.
When not working, Ron is often fishing, hiking, or drawing. Through his childhood, whether playing the "squiggle game" during religious activities or doodling on his notes, Ron was drawing. He never took art too seriously, or considered it as a viable career. He attended Utah Valley Community College and took a basic drawing class, and something about it felt right. He was accepted into the Illustration Design program at Brigham Young University and as he puts it, "didn't get fired, so I kept going." While going to BYU, Ron was involved in a severe car accident, leaving him with a smashed car and broken neck. It slowed his progress for a bit, but he recovered and went back to school, and even accomplished an internship in New York City at Illustration House, studying under several prominent illustrators and artists.
Ron became a freelance illustrator and gained several clients, but he is drawn back to his rural roots of farms and wildlife. Listening to bluegrass or space-pop, Ron paints in oil employing a loose brush and pallet knife to varied scenes, from a serene resting tractor in a wind-rowed field of hay to a cacophony of geometric colors creating luminescent bison. Through both abstraction and realism, his art reflects his relationship with nature and his communication with the outdoors.
If you would like to see some of Ron's art in person, drop by the Lehi Free Press office at 29 N. 100 W., where many of his pieces are displayed and can be purchased.