Costume Business Started in Lehi, Now International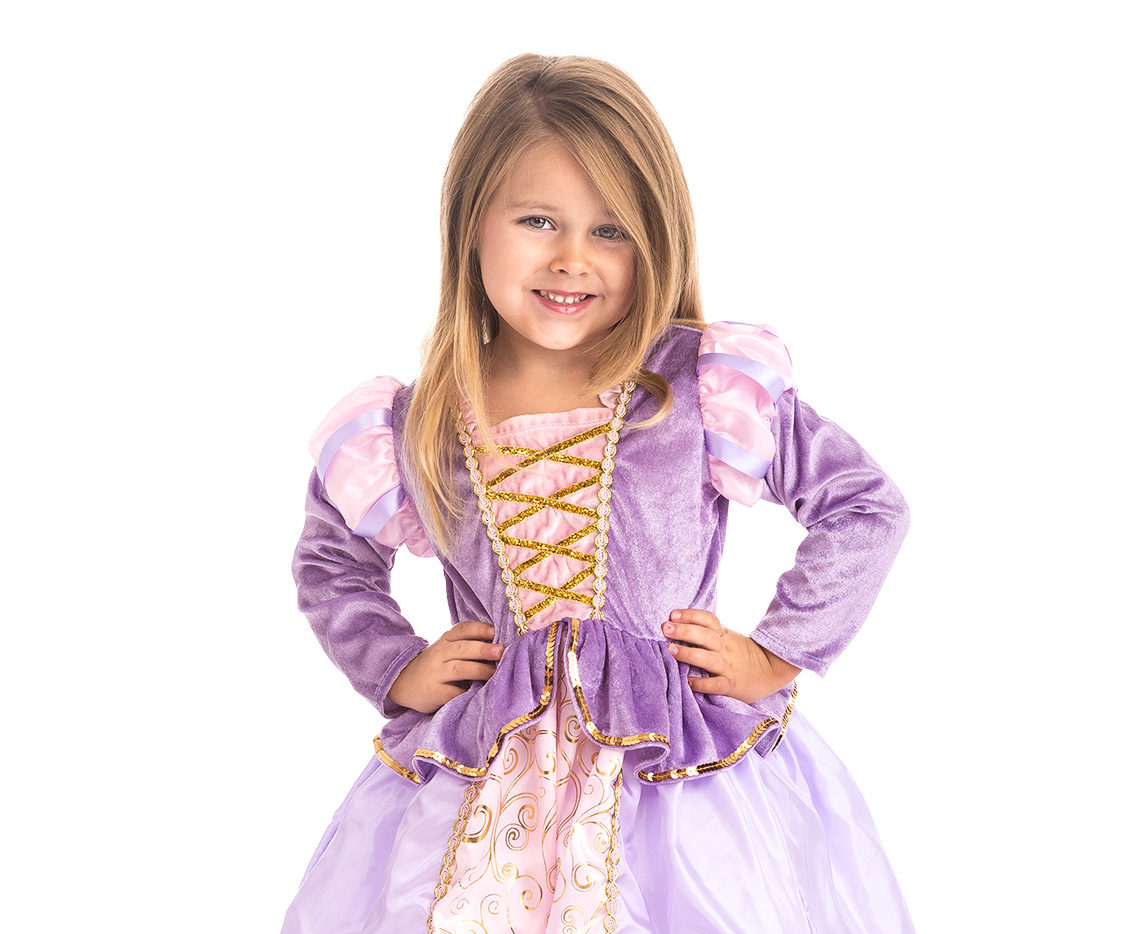 Along a stretch of road on North Center Street in Lehi sits a house where a small business was nurtured for five years, through its toddlerhood and childhood and into its adolescence. The company, Little Adventures, now does wholesale business in over a dozen countries on five continents, selling around 500,000 items last year.
The idea was born in 2001 when two friends saw a need for dress-up costumes for their girls. Jennifer Harrison, now CEO of the company, ran a daycare out of her home. When her friend, Heather Granata, would need to run errands, Harrison would watch Granata's three-year-old daughter.
"The kids at the daycare all lived in dress-ups," said Granata, who has lived in Lehi for 12 years and serves as President of Little Adventures. The two mothers wanted more dress-up clothes for the kids, but they had a hard time finding what they wanted. What they could find tended to be itchy, unwashable, or poorly assembled. That's when they decided to start sewing kids costumes themselves.
They focused on creating items that would allow kids to be kids, while wearing their dress-ups. They designed both girls and boys costumes with washable, comfortable fabrics that didn't itch or scratch, with finished hems and seams.
During the first year, they worked out of Harrison's basement in Orem. They tried to sell their first batch at Orem City Days, but it was a flop. So they decided to try something new they'd heard about: eBay. But that flopped too.
Then one morning, Granata woke up with an idea. "We need to raise the prices," she told Harrison. "People don't realize the value." And paradoxically enough, she was right. That's when their dress-ups started to sell.
For a while, they sold only on eBay. But as sales picked up, they sold the eBay business and began doing wholesale orders. Shipping was run from the house on Center Street, and other Lehi residents began joining the company as employees.
Lehi resident Tina Sorensen joined the company nine years ago while it was based out of the house on Center, working first in Human Resources, and recently taking charge of the logistics. She said Little Adventures has a strong, family-centered work ethic. "The great thing about the company is the leaders are both moms, so they get that family is important."
Another employee, Stewart Fletcher, joined the company only nine months ago, directing shipping. He described a supportive, understanding work environment for the 16 employees located in the now Pleasant Grove based office. "As a relatively small company, we're fairly close knit and everyone is hard-working and dutiful."
He described how his job can get hectic, with shipping to Japan, Australia, Taiwan, Egypt, Dubai, Belgium, Spain, Brazil, and several other countries. "But at the end of the day, it's a very relaxed workplace," he said.
One of the interesting features of the company's website is shots of celebrities' children wearing Little Adventures costumes.
Granata describes how they started posting those. "I was sitting on the plane one day, reading an in-flight magazine, and I saw Suri Cruz (daughter of Tom Cruz and Katie Holmes) wearing one of our costumes." So she went home and got a copy and posted it. Now friends send photos along when they see other celebrities in Little Adventures costumes. Recently, Claire Ryann, a YouTube child singing sensation, wore one of the company's Rapunzel dresses for a video she produced.
Harrison said there have been plenty of the usual ups and downs in building and growing a business. "Every day's an adventure at Little Adventures," she said. Along the way, she and Granata have stayed focused on values. Enabling their employees to be with their kids and putting their families first is a primary goal. The little business that grew up on Lehi Center Street is now thriving, and growing steadily into adulthood.