Restoring Historic Lehi One House at a Time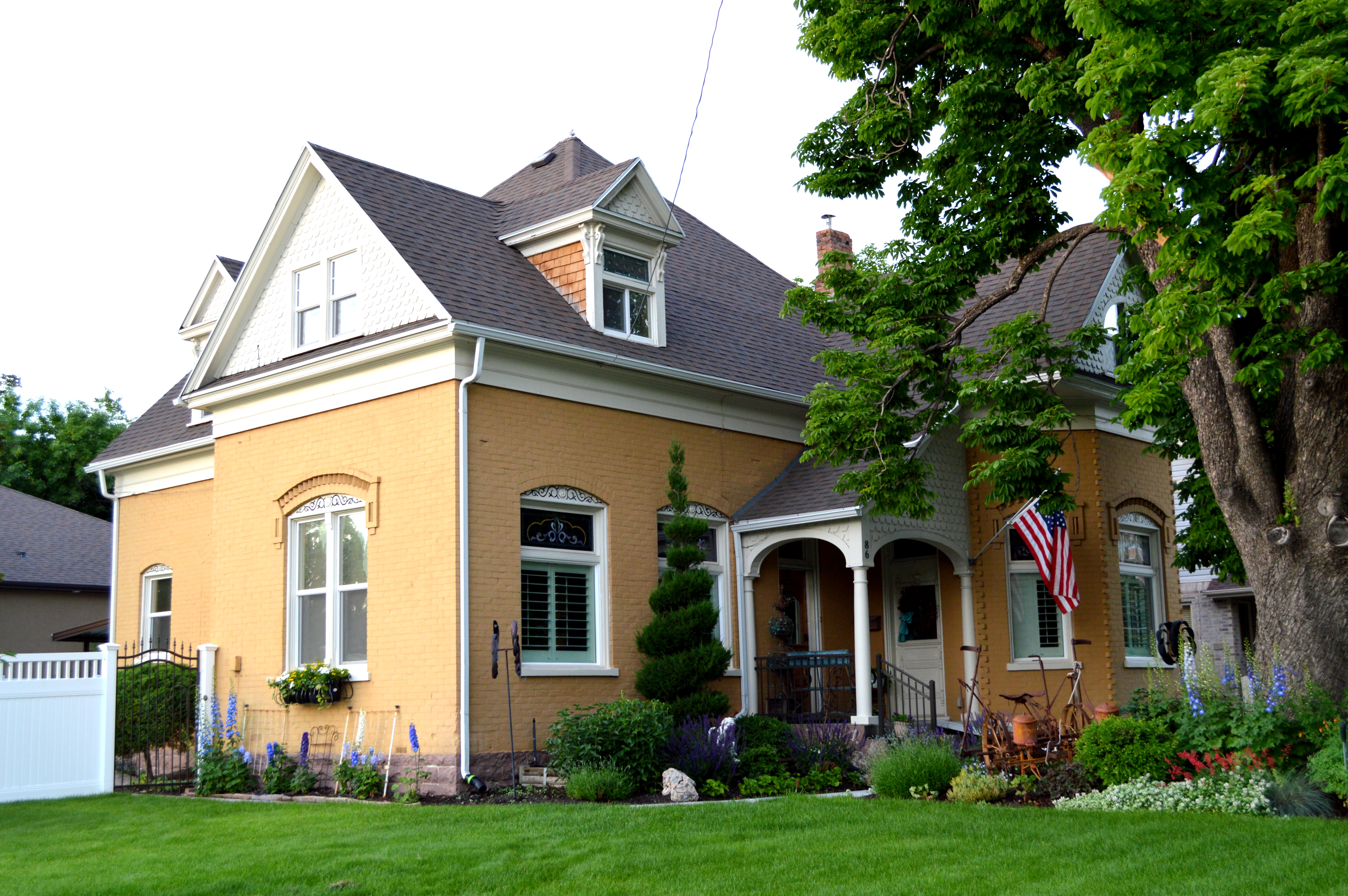 In the last several years some of Lehi's 100-plus year-old homes have been getting loving makeovers. The process of restoring an old home can be arduous and expensive, but reclaiming a treasure makes it all worth it. One of Lehi's brick beauties, the "Pope House" on 86 West 300 North, was renovated by Jeff Houghton a little over four years ago. Jeff modestly described what he did as simply replacing electrical and plumbing, putting up new sheetrock, and painting. The restoration took Jeff and his team about a year and as anyone who has done their own home improvement project knows, it's never simple. The house has "great bones" – it's held up with railroad beams and there isn't a squeak or a creak anywhere you step. The original wood floors are in great shape and Houghton was even able to use an old claw foot tub that was already in the house. It's hard not to gasp at the gorgeous, hand-carved bannister on the stairs and swoon at the original light fixtures that have been cleaned and re-wired. Russell Peacock of Lehi restored the many stained glass windows that now shine like jewels all around the first and second floors of the home.
John Franklin Bradshaw had the house on 300 North built back in the mid-1890s. Bradshaw was one of Lehi's most successful businessmen, taking an interest in farming, ranching, local businesses, and even being on a committee to renovate some of Lehi's worn out buildings. He had a third grade education, but John F. Bradshaw was born with a mind for business and a heart for adventure. He traveled extensively, but always came back to Lehi. Bradshaw built four different homes in Lehi (one of which is still in use on State Street), one for each time he left and came back to town.
Current owners, Rick and Mary Jane Ashcroft, have taken the renovation of the beautiful brick home to a higher level with their landscaping and interior design. Mary Jane says that she has people stop at their home and ask for a tour of the inside. They also have friendly ghosts roaming around – opening doors, rocking in the rocking chair, and even covering Rick's feet with a blanket. Rick suffers from MS and is wheelchair-bound. The ghosts at the "Pope House" watch out for him and try to comfort him. While painting the brick on the outside of the house (it was originally a light red), one of the painters felt an approving hand on his shoulder. When he turned around, no one was there. No doubt John F. Bradshaw appreciates the labor of love that brought his beautiful house back to life.