Heritage Day Bazaar to Raise Funds for Archives, Donations Requested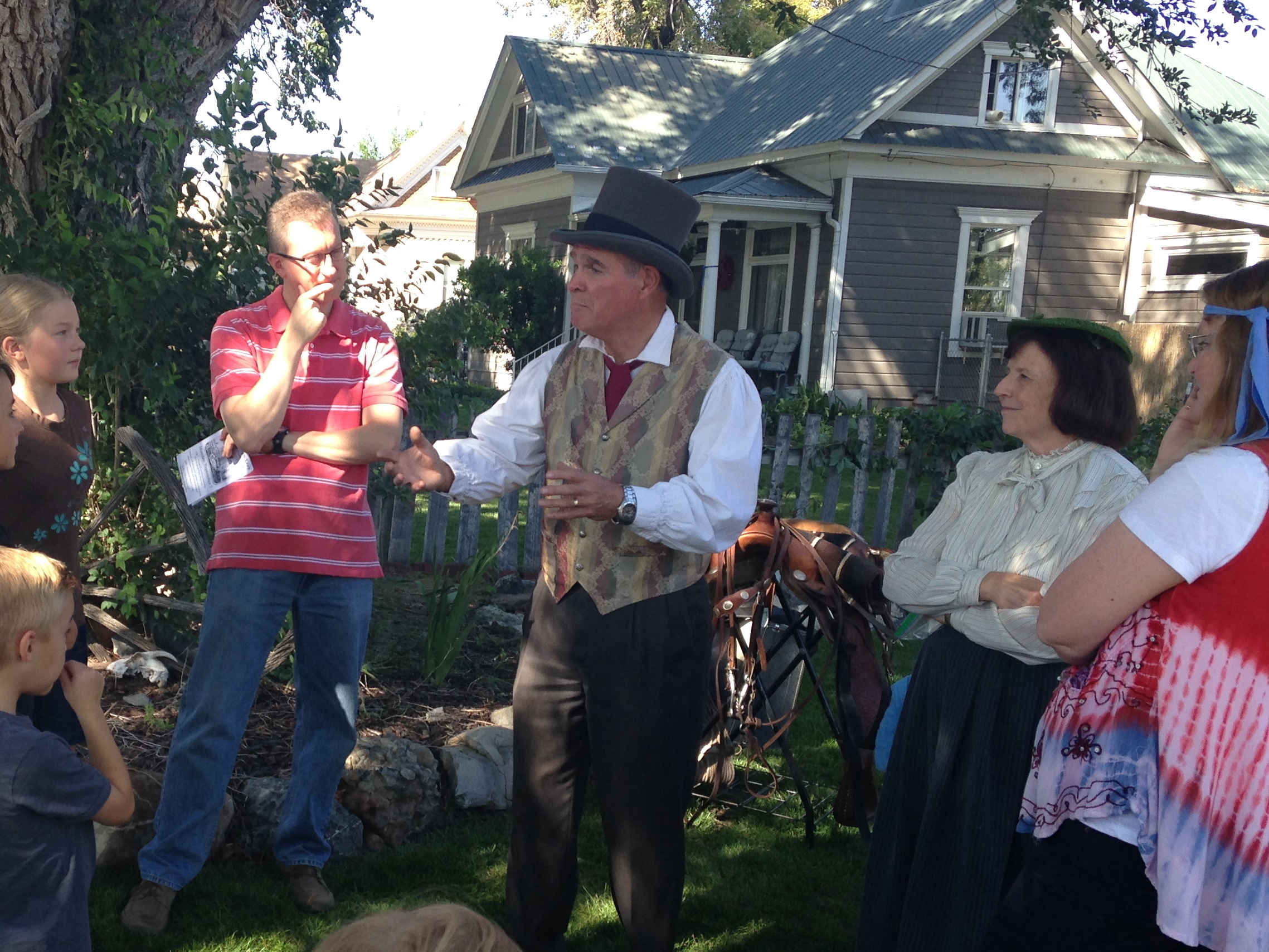 Crafters and artists are invited to donate their work to a fundraising bazaar which will be held as part of Lehi Heritage Day on Labor Day, September 5, 2016 at the pavilion in the back of the LDS church at 900 N. and 700 E., 3-7pm. Money raised by sales at the event will be used to help the Lehi Historical Archives move to its new location.
Diane Sudweeks, a member of the Lehi Historical Archives Committee, said that all types of handiwork donations will be accepted, including sewing, artwork and woodwork, among others. Food cannot be accepted for sale at this event, but there will be displays of food typical of Lehi's pioneer era for visitors to see.
This will be the third year for Lehi Heritage Day, which in the past two years has included a parade, historical tours, old-fashioned races and games, a theater production about Porter Rockwell, a carnival and a variety of other events attended by hundreds of people. This will be the first year for the bazaar, which is being organized by the Daughters of Utah Pioneers, Sons of Utah Pioneers, and Lehi Historical Archives Committee.
Lehi Historian John Haws said festivities this year will include a highlight of the LDS 4th Ward area, including a parade down 900 East between the LDS East Stake Center and Sego Lilly Elementary School. He said that when the 4th Ward needed to build its first meeting house, the Relief Society of the ward did what was standard throughout the frontier church and held a bazaar to raise the money for the project. It lasted six days and was highly successful, bringing in $700, enough to cover the entire cost.
The original building boasted a unique stained glass window which was saved when the old building was demolished. It was then installed in the new building. This beautiful piece of artwork will be viewable during Heritage Day events as part of the 4th Ward tours.
In addition to highlighting Lehi's past, Heritage Day will also feature a tribute to modern-day Lehi citizens. Twelve couples will be recognized as 2016 Pioneer Walk of Fame Honorees for their contribution to the city.
For several years, the Lehi Historical Archives has been located at 2151 North Point Meadow Dr., but it will soon be moving to the location which now houses the Math Literacy Center. Haws said the move is needed because the archives have outgrown their current space. "We're excited to have more space and have it more organized," he said. Sudweeks said there will be a need for filing cabinets, shelving and other organizational items to get the space in working order.
Those interested in donating to the bazaar can call Diane Sudweeks at 801-836-0521 to make arrangements.