Senior Citizen Trip Announced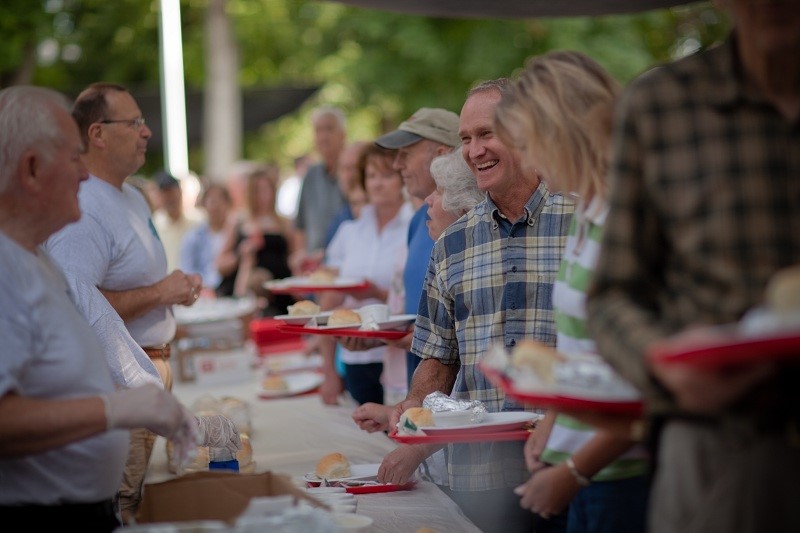 Each month, the Lehi Senior Center sponsors a monthly field trip. The trip scheduled for August 5, 2016 is the annual Payson Salmon Supper. The cost of the field trip is $18 and includes transportation, event tickets and dinner. To assist with event coordination, participants are encouraged to reserve a seat today. Lehi Senior Center Director Jan Jonsson-Kirkham, welcomes questions about the field trip by phone at (385)201-2350 or in person at the Lehi Senior Center.
Payson Salmon Supper Details:
The event is Friday, August 5th.
We will be leaving the Lehi Senior Center by 3:00 p.m. and will arrive a little before 4:00 p.m. to purchase tickets and get seats. We will eat, socialize, enjoy the entertainment, and will leave Payson around 6:30 or 7:00 p.m.
Entertainment starts at 4:00 p.m.! Local performers come to sing and dance on stage. Great music throughout the whole event.
Bring an umbrella to keep yourself out of the heat and in the shade! We will be getting there early in hopes to get pavilion seating, but bring an umbrella just in case.
Price: $18 (this includes dinner and bus). To reserve your spot by phone, call Jan Jonsson-Kirkham at 385-201-2350. Deadline to turn in $18 to Jan is Friday July 29, 2016, or your spot will no longer be reserved. People may reserve their spot over the phone and turn in money later.