New Band Director Leading LHS Band Camp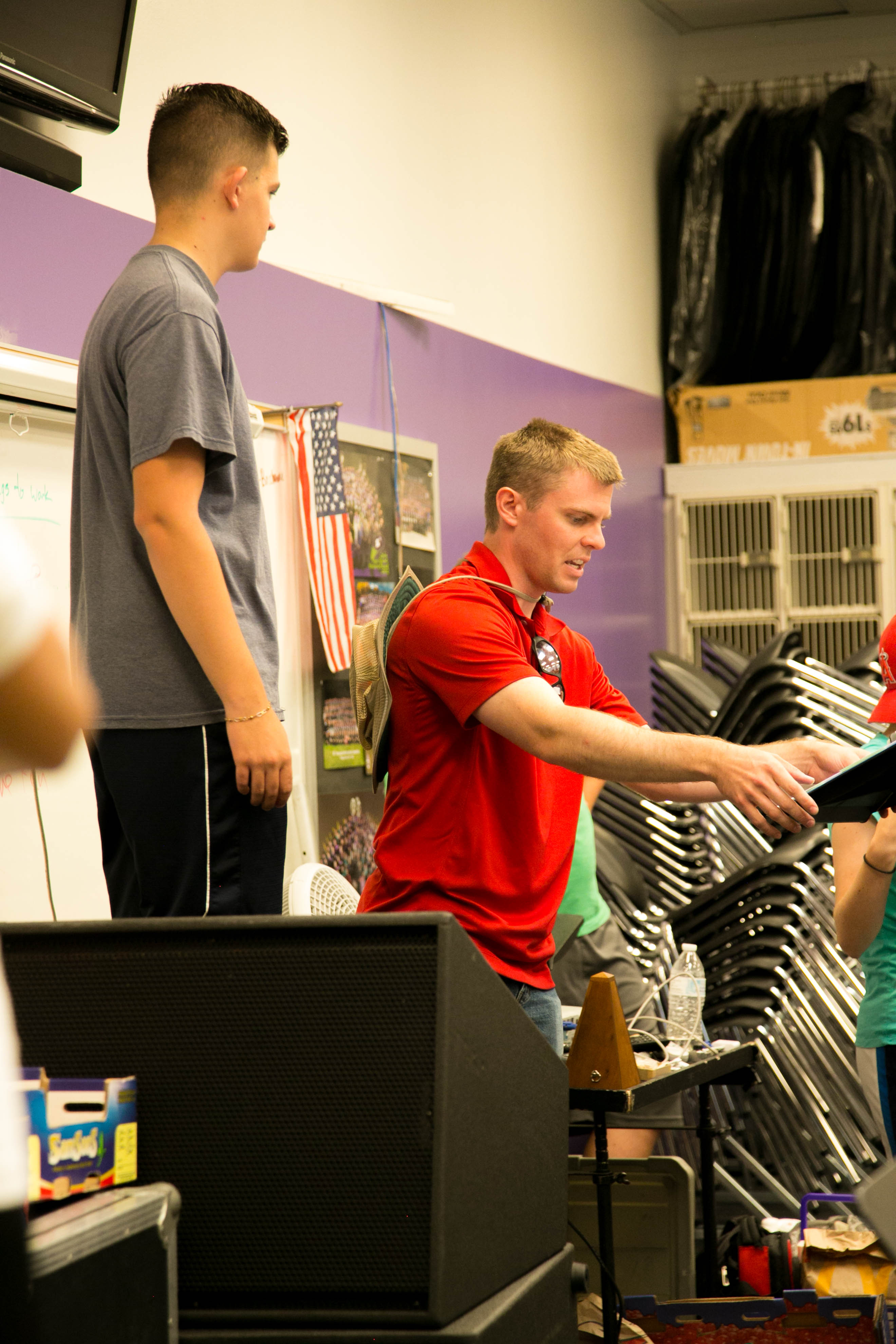 Although he only had a week to prepare for his new position as Band Director at Lehi High School, Brian Parker's enthusiasm should carry him over the rough spots.  He is taking the helm after teaching at Granite Park Junior High for the past three years and is excited about the tradition of excellence that has been established at Lehi. He hopes to maintain the high standard and push the program to new heights.
Band Camp started at LHS at 8:00 a.m. on Monday morning. This year's show is entitled "Phobias" and explores all those dark and scary things that haunt our nightmares. The show was written by John Fannin and the students seem to be embracing the music.
With Lehi's high school split, the LHS Marching Band is much smaller this year and at this point has about 57 members with eight assistants. The students are enthusiastic about the music they are learning and are embracing their new band director. One young man, in a typically taciturn teenage manner, announced, "He seems pretty cool."