2017 Heritage Days "Walk of Fame" Honorees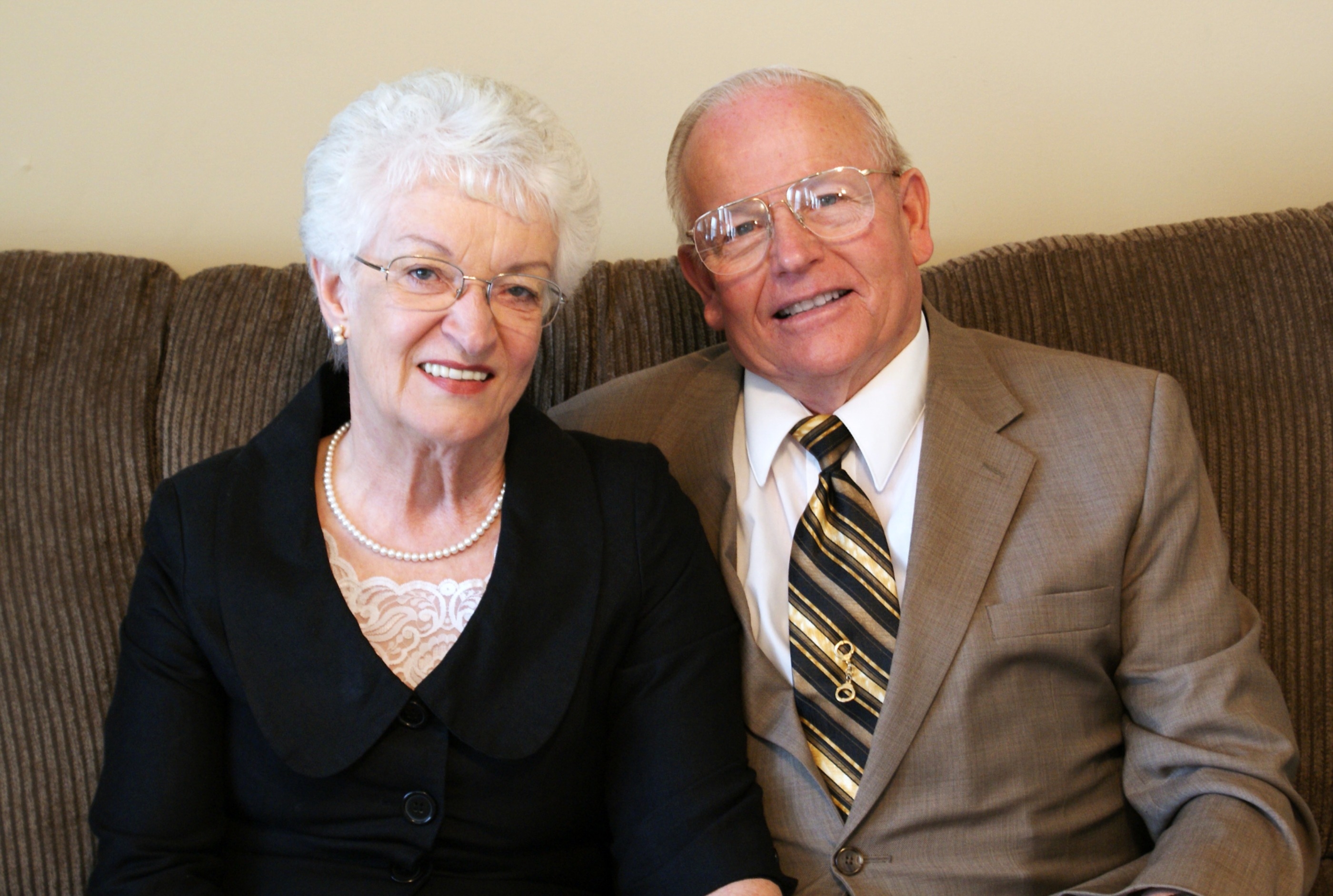 Over the last several weeks, John Haws, President of the Lehi Historical Society and Archives, has been announcing the selection of this year's Lehi Heritage Days honorees. Those selected must be Lehi residents and have contributed to the community over many years.
The Lehi Free Press will be publishing articles over the next several weeks highlighting the honorees. A committee from the Lehi Historical Society chose the recipients.
---
Karl and Carol Zimmerman
Karl and Carol Zimmerman were married in 1957, just a few weeks after Carol graduated from Lehi High School. Carol was only 17 years old and "nobody thought it would last." After almost 60 years of marriage, seven children, 28 grandchildren, and 25 great-grandchildren, they've proven to be a great match and an asset to the community.
Karl Zimmerman went to Central Utah Vocational School (now Utah Valley University) after graduating from Lehi High School, where he studied diesel mechanics. His dream was always to be a policeman, though, and he was hired on as Lehi's fifth police officer in 1961. For 41 years Karl served Lehi City as a police officer, the last nine years of his career as Chief of Police. Throughout his years on the force, Karl also fixed vehicles for just about everyone in town. He would bring drifters and stranded travelers to his house and offer them refreshment while he fixed their cars, which always unsettled Carol and the kids. Karl liked to take care of anyone and everyone.
For many years, Karl was a volunteer firefighter as well. The Zimmerman's home is only a few blocks from the fire station and when they heard the fire bell, Karl would get his gear and take off to help – even if the family was in the car ready to go somewhere. Serving others always came first for Karl. For the last six years, Karl has had Alzheimer's disease. His body is healthy, but he no longer recognizes his family or friends. He is totally dependent on Carol, but he is laughing and happy all the time. Before he had Alzheimer's, Karl got along with everyone no matter what their background or social status. Now he waves happily at everyone he meets as though they are an old friend. His happiness is still infectious.
Carol Nielsen's family moved to Lehi when she was six years old. Her father taught 5th grade at Lehi Elementary. During the early years of Karl and Carol's marriage, Carol was busy raising their children, working at Penny's Five and Dime on Main Street, and helping make floats each year for the Mini Float Parade during Round-Up Days. She also worked at the library for many years. Her favorite memories there were the Harry Potter Birthday Parties the library would host. The staff dressed up as characters from the books and had a great time with the children.
Carol has always had a great love for the outdoors and since Karl was busy with his jobs, she would plan and pack for camping trips with the family. About thirty minutes before it was time to leave, Carol would tell Karl they were going camping, and Karl would be happy to go along. For many years the Zimmermans went on camping trips and four-wheeling with a group of families from around Utah County – they called themselves "Pathfinders." Carol loved riding a four-wheeler to see views they could never get to in a truck or car. She is grateful now that she and Karl didn't put off doing things together. They've always enjoyed each other at every stage of life. Karl and Carol worked in the Mount Timpanogos Temple together for eight years in addition to their many other callings in the LDS Church. They continue to be a beautiful example of love and devotion to everyone who knows them.
---
Boyd and Kathy Stewart
Lehi has always been home to Boyd and Kathy Stewart, but they didn't come together until 1993. Kathy had been divorced for four years and Boyd had been a widower for nine years when they were called as Single Adult Representatives for their LDS Stake. They began to date after Boyd rescued Kathy from an eager dance partner at one of the single adult dances they were attending.
Boyd Stewart played football and ran the mile in track and field while attending Lehi High School. His fastest mile was 4 minutes and 39 seconds–fast enough to make the BYU track team, but not quite fast enough for a scholarship. Boyd attended BYU for a year, then entered the Army National Guard. He started working at Price Brothers IGA as a produce manager in the 1950s, and stayed in the grocery business until he retired in 1999, when he was a butcher for BYU Meat.
The home that Boyd and Kathy live in now is on two lots that Boyd's father, Raymond Stewart, owned for many years. Boyd helped his Dad build the house and when it came time for the finish work inside, Raymond asked Boyd to go outside and haul dirt for a little while. Perhaps all the dirt hauling led to Boyd's gift for gardening. Most of the extra-large yard at the Stewart house is a lush garden full of berries, vegetables, and flowers. Boyd gives away most of his produce – even to strangers walking by.
Kathy Stewart also graduated from Lehi High School. She went on to Dixie College and then BYU for a year. After working in the Lehi City Library as the children's librarian, Kathy made a big life-change and went to the Utah Police Academy. She became the first female police officer in Lehi in 1989. Kathy went on to become a detective and D.A.R.E. officer for 11 years. One of the highlights of her career was a month she spent in Canada training the Royal Canadian Mounted Police how to teach D.A.R.E. in their communities. Kathy was also a member of the Utah County Sex Crimes Task Force.
Early in their marriage, Kathy took Boyd shooting. Boyd fired the gun one time and bloodied his hand. Kathy took the gun away and they haven't been shooting together since. "She probably saved my life," says Boyd. Kathy retired from the force in 2004 on a Friday. The following Monday the Stewarts left for an LDS mission in Tampa, Florida. They were in Florida during Hurricanes Charley, Frances, Ivan, and Jeanne. It was like nothing they'd ever seen in Lehi! Kathy enjoys traveling more than Boyd, but they've been on a few cruises together and to the Ukraine and Romania, where two of Kathy's children were serving missions.
The Stewarts have been dedicated members of the LDS Church throughout their lives. They have served in many capacities, always inspiring others with their generosity and humor. That inspiration has affected many residents of Lehi for good.