Artist Feature: Mary Ann Judd Johnson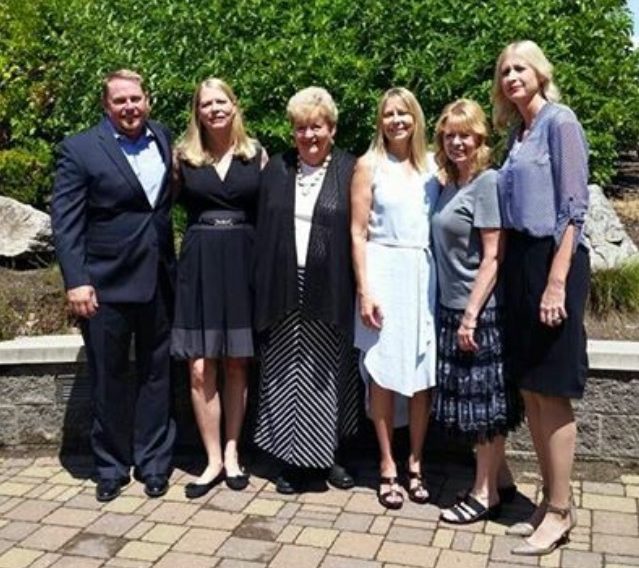 If you asked a friend or family member to describe Mary Ann Johnson in one word, you would hear " funny," "feisty," "artistic," "kind," "honest," "unique," and "original".
Mary Ann Gray was born in Price, Utah to Anna and Alden Gray. Her family moved soon after her birth to American Fork. Mrs. Ault, her pre-school teacher, saw some of 5 year-old Mary Ann's promising scribblings and sent her next door to Mrs. Dunyon's class. After telling Mary Ann to draw a particular object, Mrs. Dunyon sent her back to Mrs. Ault because the girl had drawn a mushroom with ants on top—not what Mrs. Dunyon had instructed! Mary Ann Judd Johnson's life as an artist had begun.
Johnson graduated from American Fork High School and shortly thereafter was encouraged to try out for Dairy Princess. She won that contest and went on to become Miss Steel Days, Miss Utah County, and Miss National Guard. The stately, naturally blonde beauty went on to Brigham Young University and was soon wooed and won by Myles Judd. To this marriage was born five children: Angie, Polly Ann, Myles, and twins Heather and Heidi. After 14 years the marriage ended and Johnson, with her children in tow, settled in Lehi. She had taken art classes while living in California and Colorado and eventually went on to fulfill a lifelong dream of getting a teaching degree in art from the University of Northern Colorado in Greeley. She later earned a masters degree in fine arts from Brigham Young University.
Johnson began her teaching career at American Fork High School. Students clamored to take her classes. She was not just an art teacher—she inspired students to find an artistic medium and perfect it. A former student said of Mrs. Johnson, "I didn't think I had any artistic ability, but she let me draw wildlife and I found I could draw or paint as well as anyone in my class." She cajoled, encouraged, and inspired everyone who entered her class. Her AP classes were crowded and many of her students went on to colleges and universities to pursue careers in art. She was named "Teacher of the Year" while at American Fork High School and was also chosen as "Commercial Teacher of the Year" in Utah. She was instrumental in writing art curriculum for the Utah State Office of Education.
While teaching, Johnson also painted objects she found interesting or intriguing. She found watercolors a medium she enjoyed and began painting historical buildings in Lehi. When former Mayor Ken Greenwood saw her paintings, he offered to buy them to hang in Lehi City Hall. She has also painted historical buildings for the cities of Alpine, Pleasant Grove, American Fork, Cedar Fort, and Fairfield.
In addition to her watercolors, Johnson has painted 3-D art. After being told it couldn't be done, she went on to do it. Her piece of Thomas Edison jumps right out of the frame if it is viewed with 3-D glasses. Johnson also completed several leaded glass windows, Kachina dolls, and masks of her children. She is undaunted by any artistic challenge.
Johnson is also a collector. She collects anything that appeals to her. She has an extensive collection of Star Wars toys and memorabilia, dolls by the sculptor Mark Souza, African masks, Native American art, leaded glass pictures and cars. She recently indulged her collecting habit by buying a 1989 Plymouth Prowler.
Johnson is beloved by her family. Her husband Leo is a loving supporter of her artistic desires. She is a doting grandmother and great-grandmother and can be found in her retirement, caring for her grand and great-grandchildren. She loves life and finds excitement and pleasure in the beautiful and unique. When she talks of her future she will tell you, "I'm going with Enoch in his fiery chariot." This would not be a surprise for anyone who knows and loves Mary Ann Judd Johnson.