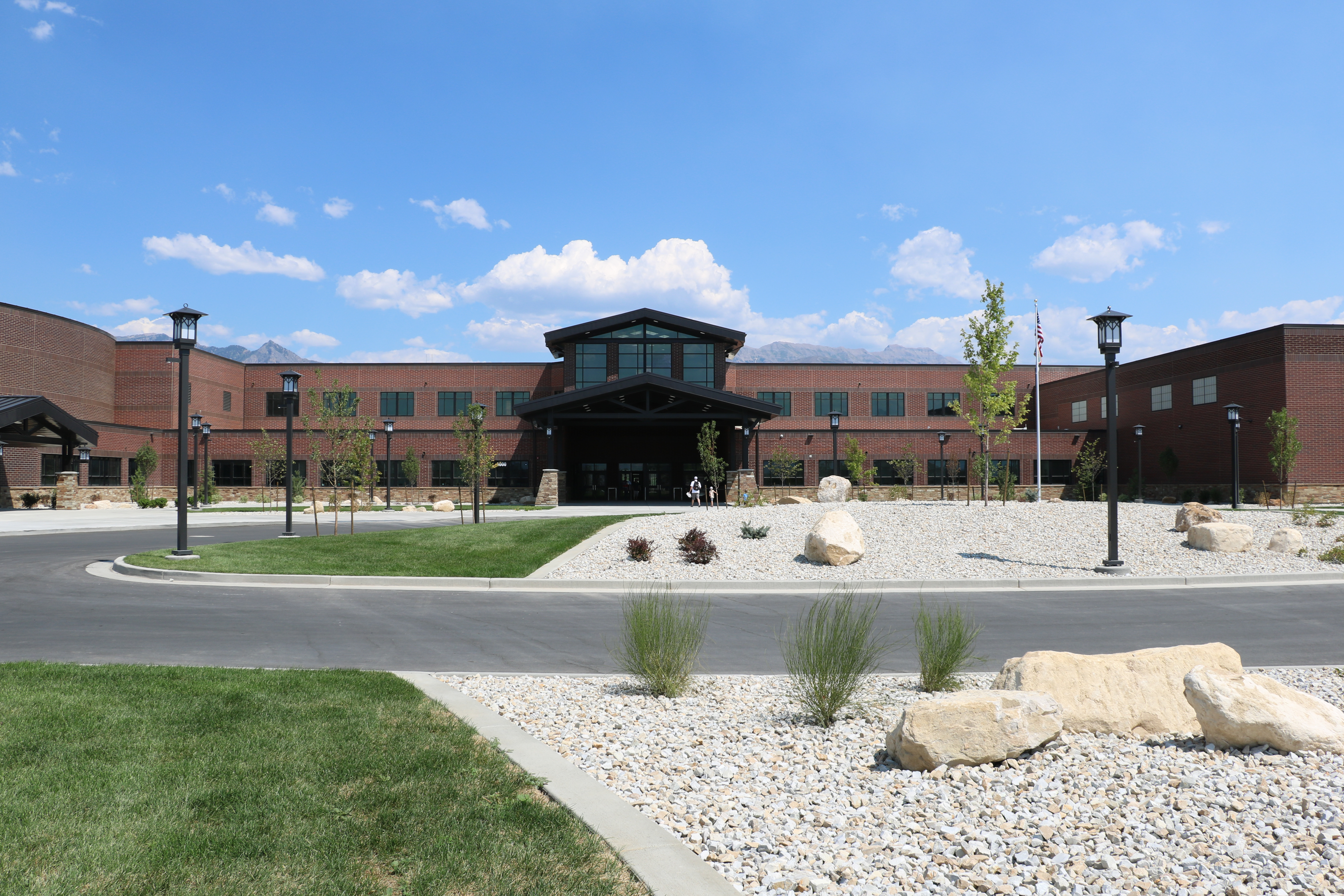 On Saturday, August 13th, members of the community enjoyed the opportunity to attend an open house to view the interior of Skyridge High School. On the same day, the Falcons kicked off their 2016 season with an "Orange VS Grey" football scrimmage on the newly finished field. The Freshmen played against the Sophomores and Junior Varsity competed against Varsity.
The two-story building will house 9th-12th grades and will have an estimated student population of 2,100. A grant has been awarded the school to construct a driving range on the property, providing students an alternate location for Drivers Education.
The public toured the school's campus and participated in a silent auction as well as a punting competition, a chance to buy Skyridge merchandise, and food truck fare. The school will be open for the 2016 school session on August 22.