"The Exchange" 795 Unit Development Approved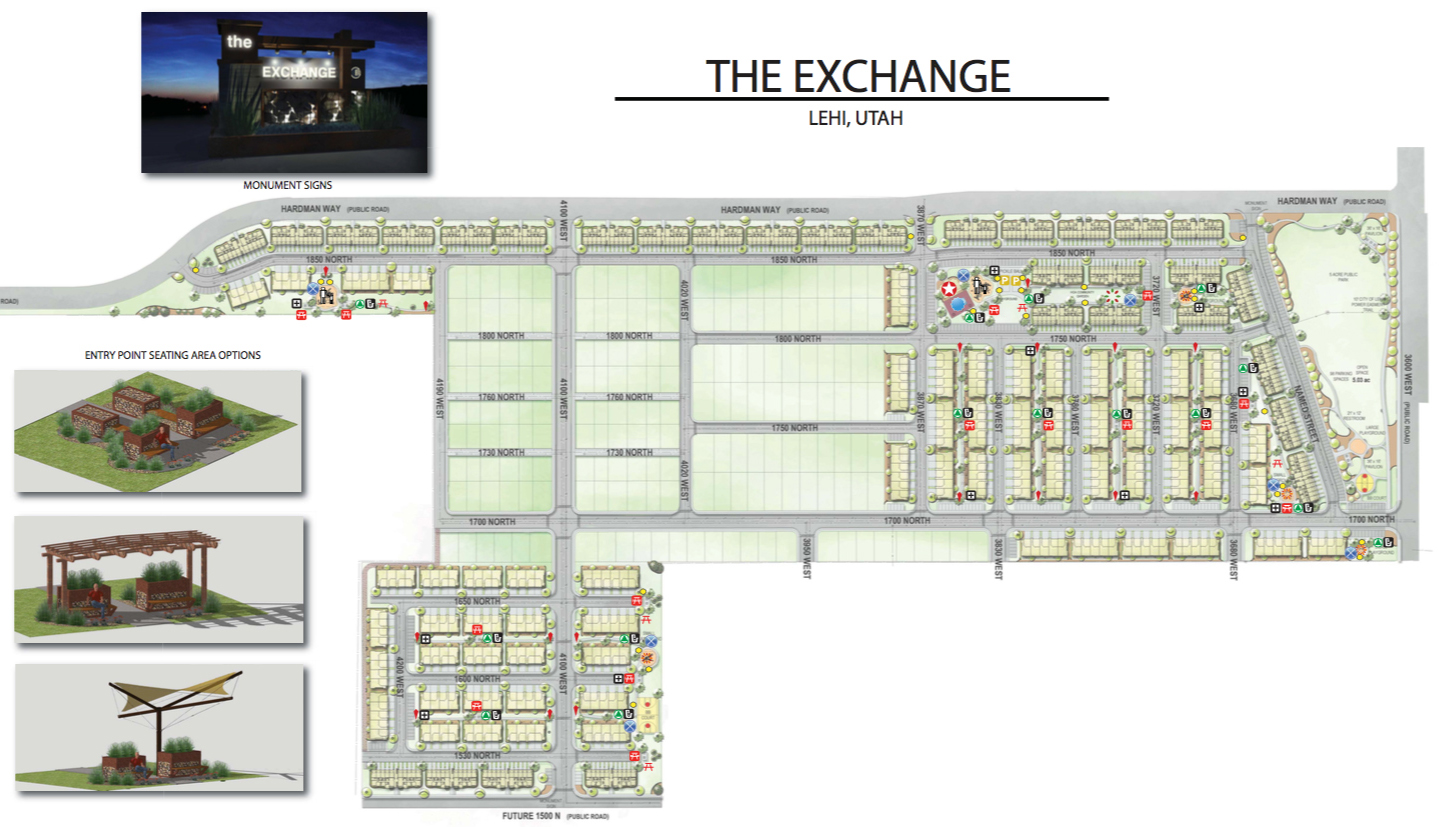 The largest development approved by the Planning and Zoning Commission on October 27 is "The Exchange". The 72.2-acre development is located at approximately 3800 W. Hardman Way in Northwest Lehi. Edge Homes is the developer.
The planned unit development (PUD) is a high-density development that will be a combination of single family dwellings, condominiums, and town homes. The designation is as follows:
Single family residential: 93 lots
Single family cottage homes: 96 lots
Townhomes: 296 units
Condominiums: 310 units
Total project density is approximately 11 units per acre and represents another large housing development approved in the Northwest part of the city.
Projected overall open space in the project is 11 acres, which represents approximately 15% of the project area.
The Development Review Committee (DRC) issued a critical issue directive to the developer, Edge Homes. According to DRC notes regarding capacity, "under current conditions, capacity in this area is limited. Until further review and system improvements are in place, we can approve and serve 140 ERU's (Estimated Residential Units). Phases for 140 ERU's can be approved at this time." DRC comments are not clear whether the lack of capacity mentioned relate to water, electrical, sewer or all utilities.
The DRC said no building permits will be issued until utility infrastructure is in place.