LHS and Skyridge Marching Bands End Season on High Note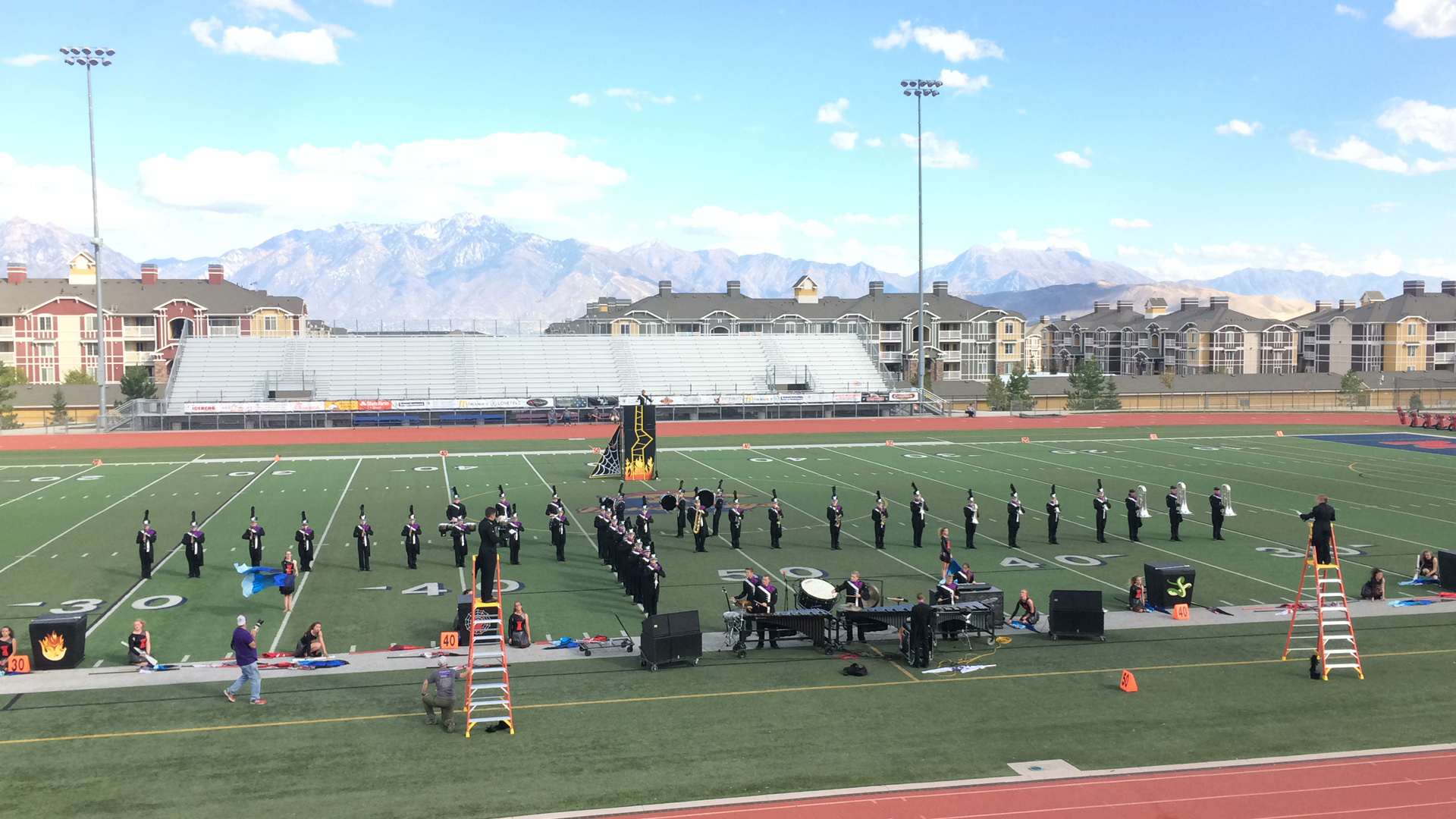 School splits are always difficult and the Lehi High School/ Skyridge split has been no different, but the marching bands at both schools have proved to be excellent examples of how things should be done. Both bands finished the season with second place wins at the Red Rocks State Marching Band Championship in St. George in their divisions. More importantly, the students cheered for their friends and the schools supported each other in a heart-warming show of sportsmanship.
Skyridge band director Howard Summers said, "It was a big goal of ours to not only have a great season, but to encourage camaraderie between the bands. We tried to leave early for our competitions so that we could see Lehi march."
Lehi band director Brian Parker added, "We (as a staff) did not have to get involved with encouraging sportsmanship. The student leaders in the band were great examples and they wanted to see their friends do well- no matter what uniform they were wearing."
Although both band directors downplayed their part in maintaining friendly relations between the programs, it was important to both to have a friendly split. "We are friends and we are both pretty low-key about the competition," said Parker.
The Skyridge Marching Band had a great first season, finishing either second or third in every competition. The Color Guard, coached by JennyLynn Meek and Brianna Mauer, took first at most of the competitions- including the State Championships. They were competing in the 4A division.
Meanwhile, Lehi was competing in the 2A division. Division placement is based solely upon the size of the band and has nothing to do with the size of the school. Although they ended the season in second place, LHS earned several first place trophies including wins at BYU's Rocky Mountain Marching Band Competition and the Mt. Timpanogos Competition held in Pleasant Grove. The Color Guard and Percussion received some caption awards throughout the season.