Hero Highlight: Chad and Carrie Smith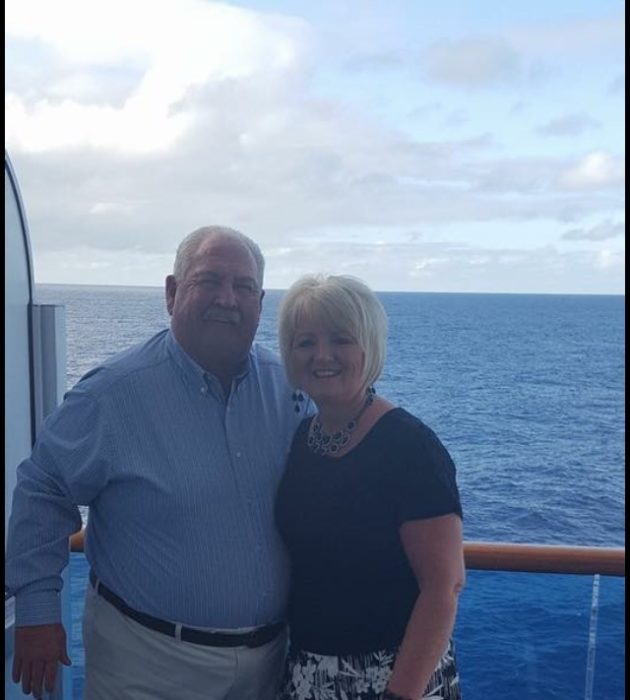 History has had its share of power couples, Mark Antony and Cleopatra, George and Martha Washington, Lucille Ball and Desi Arnez… but Chad and Carrie Smith have proven to be one of Lehi's power couple through their heroic acts of service towards our citizens.
Chad served Lehi on the police force for 29 years, protecting lives and implementing new programs designed to keep Lehi safe. He started working at the Lehi Police Department in 1985 when Lehi had just 6,000 residents. To gain a little perspective, Lehi now has over 61,000 residents.
Through his career in law enforcement, Chad oversaw many important additions to the Lehi Police Department including the K-9 program and the SWAT team. In 2009 Chad was sworn in as the Lehi City Police Chief and was awarded, "Police Chief of the Year," in 2012 by the Utah Chiefs of Police Association. He later retired in 2014.
Carrie, Chad's wife, has also had her fair share of heroic accomplishments. Carrie worked at Lehi High School as a registrar, helping students register for high school and accomplish obtaining a diploma. Upon her retirement, Carrie helps the students at a local school learn to read, according to her grandson, Trey Soper.
An LHS co-worker said, "Carrie was always a friendly face in the workplace. She looked after the kids at the high school like they were her own. She was dedicated to Lehi, and had a knack for lightening the atmosphere in our office."
Trey also said that above all, his grandparents' most heroic actions are being the most supportive grandparents around. They can be found at every activity their grandchildren compete in, cheering them on. Not only do they cheer on their own grandchildren, they cheer on many of Lehi's youth. Chad spent many years coaching Lehi's little league teams and football programs, teaching them the fundamentals of sportsmanship and teamwork.
Chad and Carrie Smith have dedicated many years to serving Lehi in various capacities, and their loyalty to helping Lehi's citizens and youth succeed is what sets them apart as heroic. Thank you, Chad and Carrie.