Volunteerism still thriving in Lehi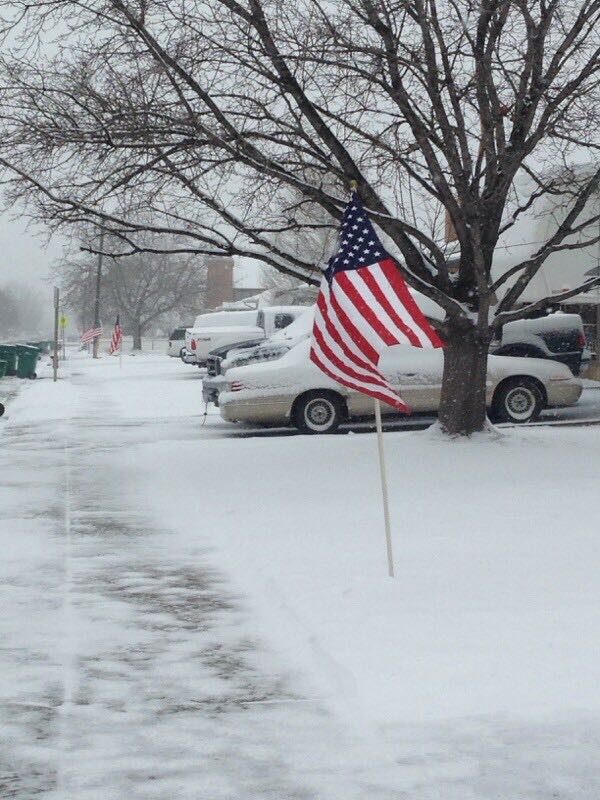 On the worst wintry morning in Lehi this year, a troop of Boy Scouts and their leaders faced the snow and wind to place flags in the yards of hundreds of residents out of respect for George Washington and Abraham Lincoln, and to honor President's Day. This sacrifice is typical of the many acts of community service performed so often in our city.
Many Lehi residents remember when recreation sports programs for Lehi City were staffed entirely by volunteers. Mike Hansen and his family organized and ran the baseball program for many years. The task was daunting, but the teams were organized, coaches were found, umpires trained, and fields groomed by the Hansen family. Mike and his brother, Jay, even found time to coach a team of 12-year-old boys to a state championship.
There is a bronze statue in the food court of the Legacy Center honoring the work of Hansen. His legacy as a volunteer will be remembered into perpetuity.
Carl (Blackie) Harris, was a longtime champion of Lehi's youth. He organized a basketball league, softball league, football, and baseball programs in the 60's through the 80's. Many young people found their gifts and talents on the playing field, or basketball court because of Harris' love of sports and his dedication to the young people of Lehi. Harris also revived the American Legion when it's membership was dwindling.
The work of Lehi's Civic Improvement Association is legendary as a massive volunteer effort. Dedicated men and women work tirelessly all year to provide Lehi with the annual Lehi Round-Up. The hours and hours of volunteer work help provide a memorable event for thousands each year.
Up until several years ago, a group of civic-minded, hardworking citizens organized the Lehi Miniature Parade. Susan Peterson and Dixie Wilson spearheaded the event. Floats were built and decorated by ward volunteers who found great satisfaction in seeing their handiwork admired by the thousands who lined the parade route to see this unique event.
The Rippy Literacy Center and its programs are also the culmination of the volunteer efforts of Hester Rippy. Rippy turned a ward assignment into a citywide program that has aided literally thousands of youngsters and adults in improved literacy.
Former Mayor Ken Greenwood remembers when he traveled to New York City to present Lehi's bonding effort to a group of investors. "I had no idea what I was going to say," explained Greenwood. On the elevator ride to the top of the sky scraper overlooking the Statue of Liberty, I put my hand in my pocket and pulled out Mike Hansen's funeral program. I immediately knew what I had to say to sell our projects to the bonding financiers." Later in the day, a representative from the bonding company said, "Mayor Greenwood, your story of the volunteering efforts of your city impressed our board. We are happy to give Lehi City our company's highest bond rating." "The Mike Hansen story saved Lehi City literally hundreds of thousands of dollars!" exclaimed Greenwood.