Lehi Girls Basketball excels at State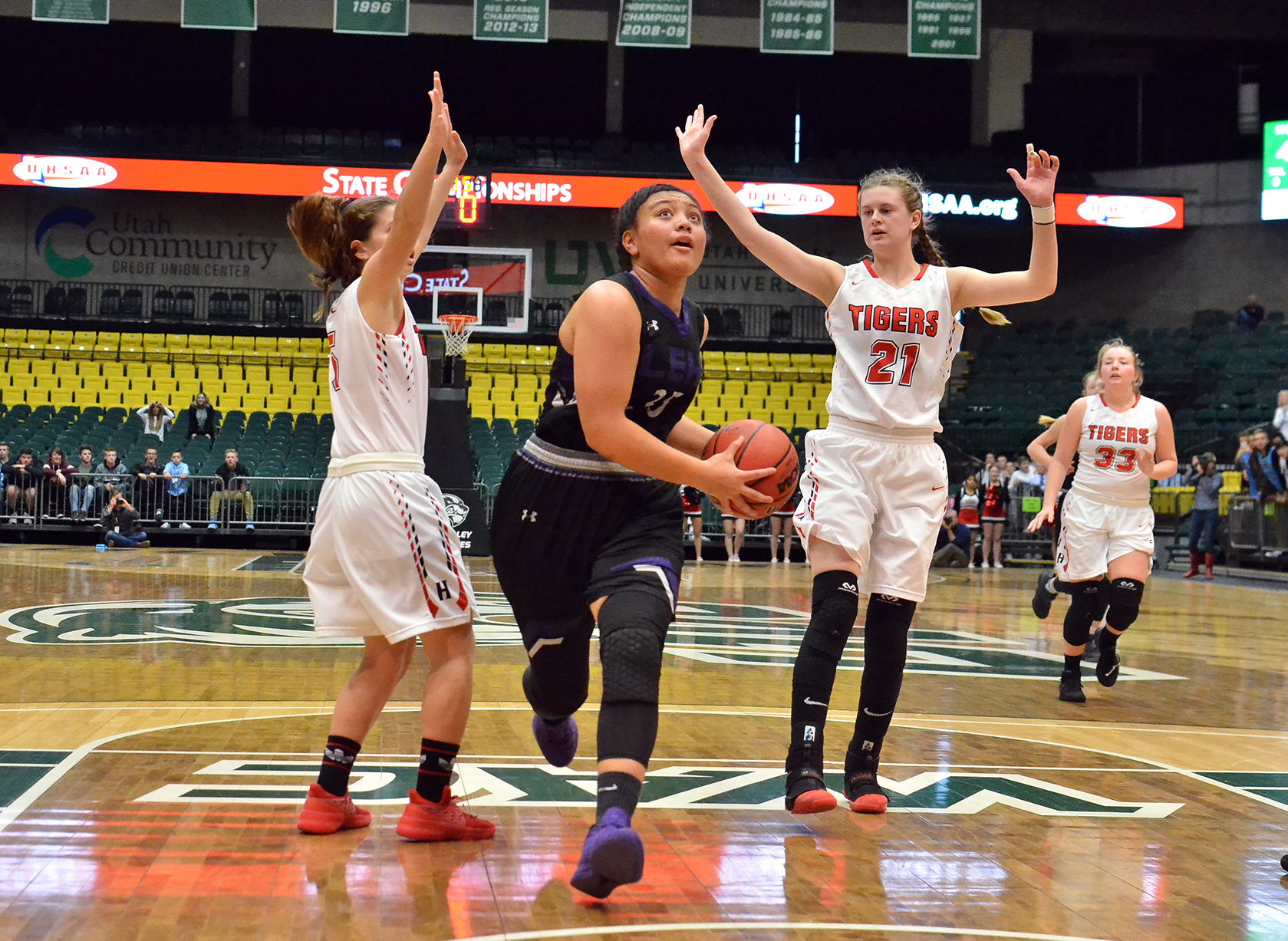 On Friday, February 23, The Lehi Girls basketball team, coached by Aubrey Van Pelt, took on Bonneville High in the first round of the state tournament at UVU. Bonneville was ranked as a #1 seed and Lehi #4. At half time, Bonneville was ahead. Throughout the third and fourth quarters Lehi strategically worked as a team to pull ahead of Bonneville. Lehi left with the upset that night with a score of 43-38.
The team moved onto the next round of the tournament against Desert Hills High School. Both teams were very evenly matched. The Lady Pioneers pulled out another win after a grueling and intense game with a final score of 45-41, putting them into the semi-finals.
For the first time in just under 12 years, the Lehi Girls basketball team had made their way successfully into the state tournament. The final game took place at UVU on Thursday, March 4, against Hurricane High School. The game was tight leading up to halftime, staying fairly even between the two teams. Senior Alli Butterfield hit a deep three pointer right before halftime to tie the game going into the locker room.
With just 12 seconds left, both teams were tied 42-42. With about 2.2 seconds left on the game clock, one of Lehi's Pioneers fouled and Hurricane stepped up to the free throw line. After one missed free throw, the crowd was cheering wildly. With just one shot left, everyone in the room held their breath. The Hurricane player threw the ball, swooshing it into the net, and the clock ran out. The Pioneers lost 43-42 in a heartbreaker.
Lehi High School is proud of the Lady Pioneer Girls Basketball Team and all they have accomplished this year!
This slideshow requires JavaScript.